We've sat down to chat with the newly crowned ONE Strawweight Kickboxing World Champion Jonathan Di Bella.
Canadian-Italian athlete Jonathan Di Bella has recently been crowned the inaugural ONE Strawweight Kickboxing World Champion. After a thrilling five-round war against China's Zhang Peimian, Di Bella walked away with ONE Gold. The world championship showdown between Di Bella and Zhang was one of the best kickboxing fights of 2022.
The 26-year-old fighter earned the Strawweight crown just this year, but it represents a lifetime of hard work in the sport from both him and his family. He's sustained an undefeated record between professional Kickboxing and Boxing. After a brief stint in GLORY, and some time away, he made a triumphant return to the kickboxing scene in the main event ONE 162.
Timothy Wheaton of Beyond Kickboxing got a chance to sit down with the new king, the ONE Strawweight Kickboxing World Champion Jonathan Di Bella.
Exclusive Interview with Jonathan Di Bella
---
World Champion Jonathan Di Bella. How does that sound?
Sounds good, man. It's a long time coming.
You come from a big kickboxing lineage. Does this feel like a more John win, or does it feel like a Di Bella family win?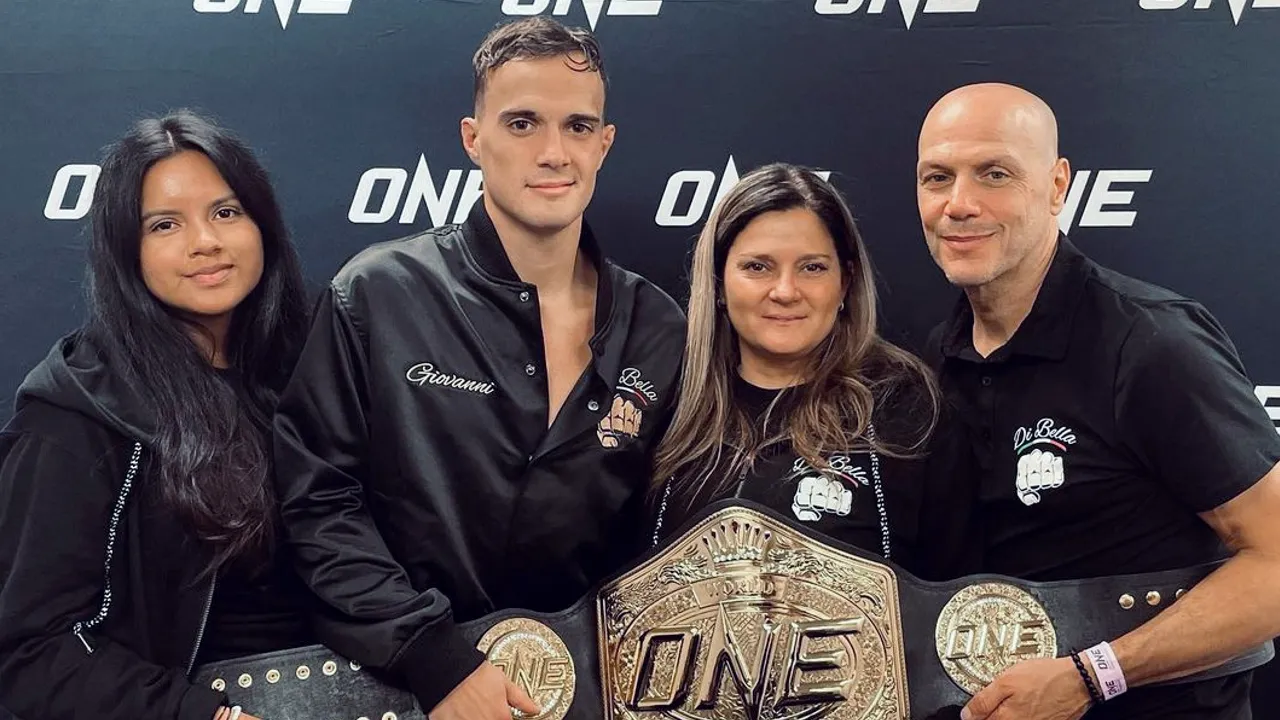 Yeah, it's definitely a family thing. Cause we all work together. We all do this together. It's a team thing. My father, my parents, everybody's been helping me. My whole family's been on the road with me. So, yeah, it's definitely a family thing.
You started kickboxing at three years old, correct?
Two years old … They put me in a gi too and they made me walk around and start hitting the pads. Like, every day, like it wasn't just a one-time thing, you know, like almost every day they started making me do things.
But how did you handle it during your teenage years? Because I couldn't imagine my parents coaching me when I was a teenager.
It was hard, but I had no choice. My dad said if you wanted to do this, you gotta do it. He took me traveling around the amateurs when I was a teenager. I was having fun traveling also. So we were traveling and fighting, it was kind of fun, you know. But I didn't have many - really I didn't have time for friends, I didn't have time for playing. I had just time for training and a bit of school.
Regarding GLORY, we had a fan question, did you step away from GLORY because of something internally going on there, or was it just because they didn't have the weight division that you wanted?
Yeah, it was because of the weight division. They kept on promising me that they were going to do a division and they ended up not doing it. So we looked at more options and ONE was the best. Obviously the best organization in the world. So we went with them.
Coming back into the main event slot, three years away, did you feel any ring rust? I know that you took some boxing fights, but in kickboxing you were away for almost three years.
It was just business as usual. But no ring rust. But it was a bit different from the boxing matches. Yeah, it was like my timing was a bit off. I was standing a bit more straight. My dad was not happy with my performance at all. He thinks I could do a lot better, for sure.
What? Did he have specifics that you guys want to work on? Cause it was an amazing fight. That was an awesome match.
It was, it was an amazing fight. But he was not happy with some mistakes I was doing, He said we had a few things. But he understood it was two years away from not kicking, I was standing a bit too tall … We watched it again like yesterday and he said, he was unhappy. It's not your best.
Did you watch it yesterday? Are you guys already back in the gym, like are you training for the next fight or are you having no vacation?
He told me to take time off. I went to the gym to take pictures with all the kids – they wanted to take pictures with the belt. But I didn't train. I'm not going to train for a bit, for like two weeks. I am resting my body. Cause I had a hard training session. Yeah, no, I'll take some time off.
Zhang Peimian, coming in people called him the prodigy. People were calling him a phenom. After five rounds with him, how do you judge his skills?
He's good man. Obviously, his skills are pretty good. He's like one of the top. We're all at that level in ONE Championship. We're all top in the world, you know? So, he's really good.
Would you fight the Muay Thai world champion Joseph Lasiri in a crossover match?
Yeah. A lot of people were asking me that. First I heard he wanted to come to kickboxing, so maybe first in kickboxing, and then maybe we'll do another one. But I respect him. He's cool … First in kickboxing maybe. And then after, if ever I'm interested in Muay Thai, after that.
What about a mixed-rules fight with like Jarred Brooks or Joshua Pacio?
Mixed rules like one round keep boxing, one round MMA? Yes. Maybe in the future. I have to practice a bit more ground game for sure ... I'm open to anything. But maybe in the future.
Can I get a prediction from you? Rodtang or Joseph Lasiri?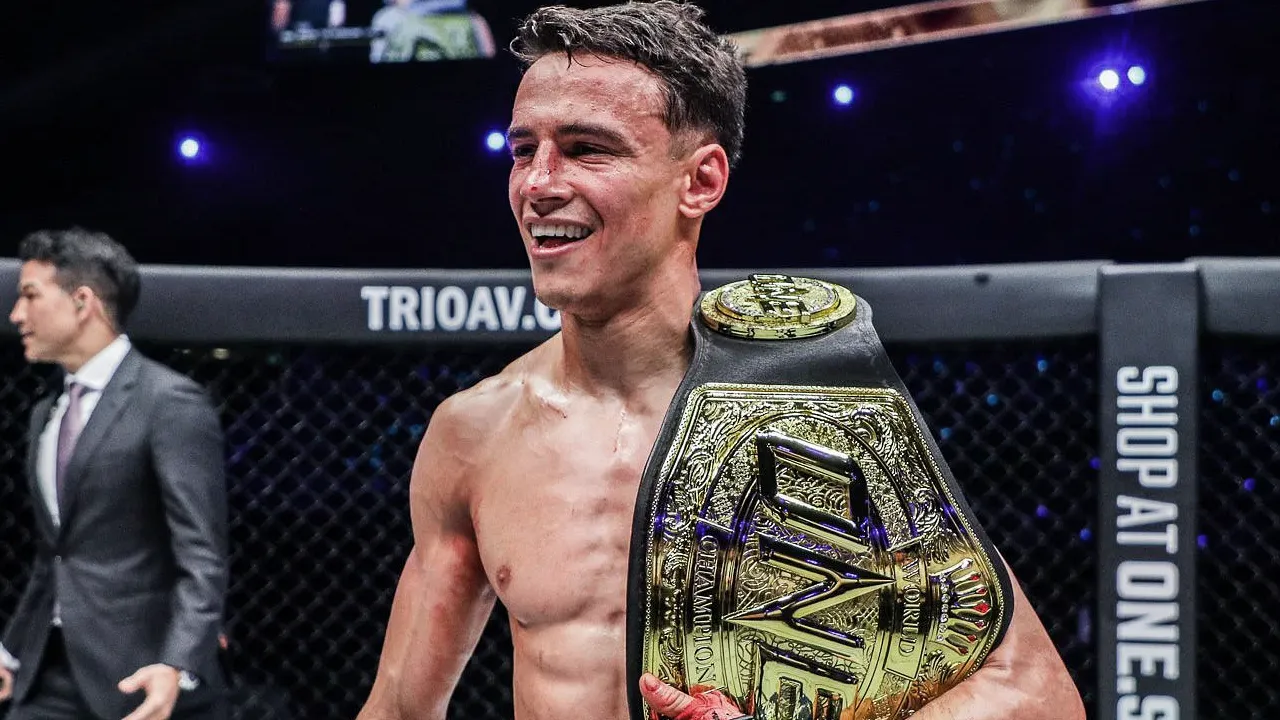 Going with Lasiri, man … Tough fight. But I think Lasiri has the reach over him. So I think Joseph could win that fight.
I see that you like some rappers like J. Cole, Lil Wayne. Who are some of the more influential rappers that you listened to growing up?
I like Capo Plaza. There's a bunch of Italian rappers. I like different music. I don't like just rap music. I like a bunch of other music. I also like 50 Cent, he's a good one.
Who were some of the fighters who inspired you? Like were there any K-1 fighters that you looked up to?
I liked Giorgio Petrosyan, I liked Nieky Holzken, I liked a bunch of them. There are so many I can name, there's a bunch of them. But those two were the ones that stood out in my head.
Outside of Giorgio Petrosyan is there a massive thriving kickboxing scene in Italy? If he retires in years, where does that leave kickboxing in Italy?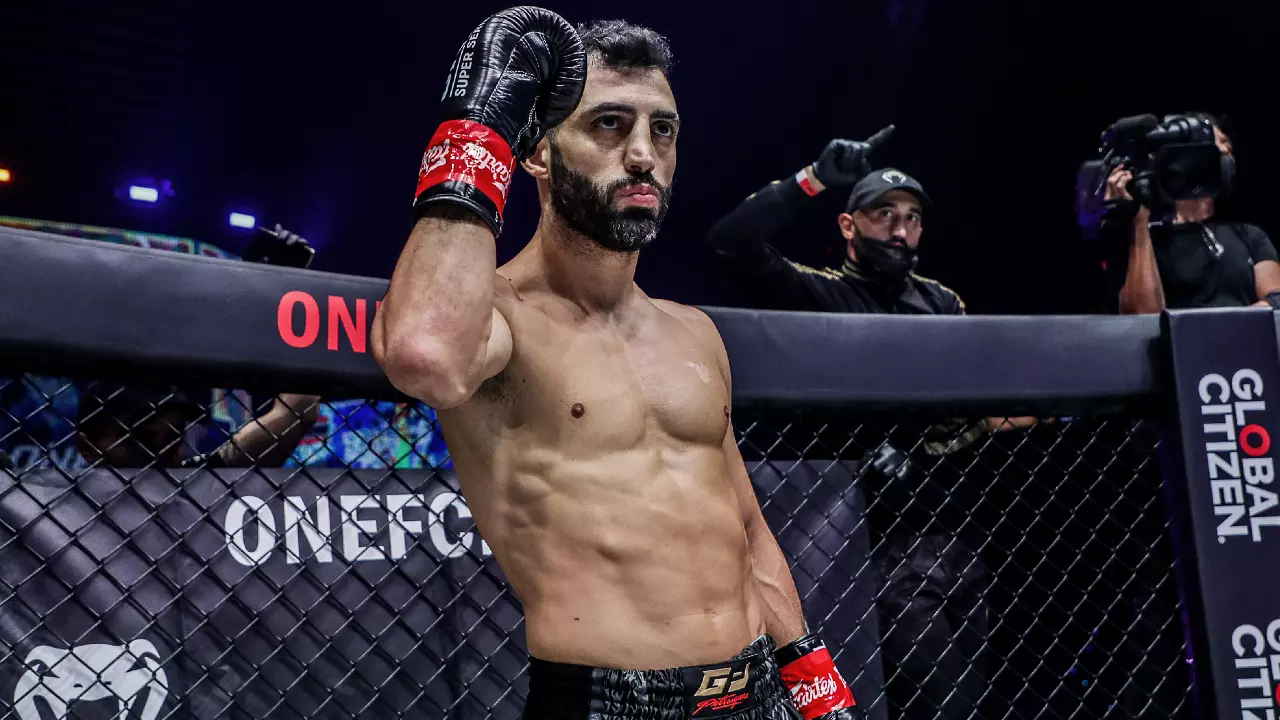 I believe I'll be in the picture. I'll be at the front. The face of that for sure, I believe.
Who has a better kickboxing scene, Canada or Italy?
A hundred percent; Italy. Canada it's illegal here. It's not allowed here right now in Canada … Yeah, in Eastern Canada Kickboxing it's not allowed. Only amateurs, no pros, not allowed … Quebec, Ontario it's not allowed.
When do you want to be back in the ONE circle and is there some opponent that you have in mind?
No opponent in mind. Anybody who they put in front of me. But for sure the beginning of next year, like early as like February, January, February.
For sure, I want to enjoy the holidays with the belt, Christmas, and then New Years. Then after, right after that, I would like to get a contract. In the first week of January, I'll be starting to train.
Where do you see yourself five years from now and ten years from now?
Five years from now, hopefully still in ONE Championship and still with the belt, hopefully. Still making a big name, still making kickboxing exciting, still getting good fights. And in 10 years hopefully retired and enjoying teaching and maybe open up a coffee shop one day.
For people who are starting in the sport, what advice would you give to them?
I know you guys are starting young. If you really, really, really want to become a champion, you got to put everything into it. You can't mess around, you can't. Stay focused. You can't hang around with your friends as much. But, you got to stay focused, stay hungry, and train like every day. Almost every day. And recover well. Just keep on working hard, hard, hard and nonstop, man. Keep dreaming, keep working. That's the life.