GLORY Featherweight World Championship and RISE Super Lightweight World Championship Petchpanomrung Kiatmoo9 sat down with Beyond Kickboxing for an exclusive interview.
Thailand's Petchpanomrung Kiatmoo9 is a top-five pound-for-pound kickboxer for good reason. He is the last of a dying breed. This Thai-born kickboxer is collecting world titles from multiple international organizations and trying to fight as frequently as possible. Just in 2022 alone, he defended his GLORY Featherweight World Championship for the fifth time and earned the RISE Super Lightweight World Championship.
'The Professor' is a tactical fighter who will patiently wait for his opponents to make mistakes so he can counter against them. Fighters look baffled trying to work out how to strike against the Featherweight king.
The GLORY and RISE World Champion will next fight at GLORY RIVALS 4 on December 25 against the RISE Super Lightweight Champion Kosei Yamada. Before this match, Petchpanomrung sat down for an interview with Tim Wheaton of Beyond Kickboxing.
Exclusive Interview with Petchpanomrung
---
Congratulations on your impressive win over Abraham Vidales. How did you feel about your performance in this fight?
I'm very happy I got the win over Abraham Vidales and was able to defend the GLORY belt for the sixth time. It felt great to be back in there with GLORY.
How did it feel also capturing the RISE Super Lightweight World Championship against Kento Haraguchi earlier this year?
I'm super happy with how the RISE event turned out, and how I won the world championship against Kento. I'm going to do my absolute best to defend both belts and look after my body, and give a good performance every time.
How active do you want to be defending these titles?
If possible, I'd like to fight five times per year.
Your next fight will be against Kosei Yamada on December 25 at RISE World Series 2022/GLORY RIVALS 4. How's training coming along and what's the game plan?
Just starting to hit pads and move around a little bit. At the end of this November then I'll up the training and start in preparation for the fight.
Is Muay Thai still in the plans or is the focus on Kickboxing exclusively?
Going to stick to kickboxing. No plans to take on any Muay Thai fights at the moment.
Did you notice any major difference between the GLORY and RISE clinch rules?
There's no difference. You can catch the leg but you have to let go and be allowed to do one strike. And no sweeps. They're the same.
You've fought across so many different international stages. Thailand, China, the USA, The Netherlands, and Japan, do you notice a difference in environments and does it affect your prep in any way?
Everywhere I go the fans are very receptive to me. They always welcome me to their home country. So whenever I fight I try to put on the best performance for all of my fans.
How does he compare Japanese Kickboxers to European Kickboxers?
The Japanese Kickboxers like to add more of a Karate style, lots of spinning attacks, martial arts stuff. The Europeans, like in The Netherlands, they're more heavy-handed, they use their hands a lot more. That's the difference between the two kickboxing styles.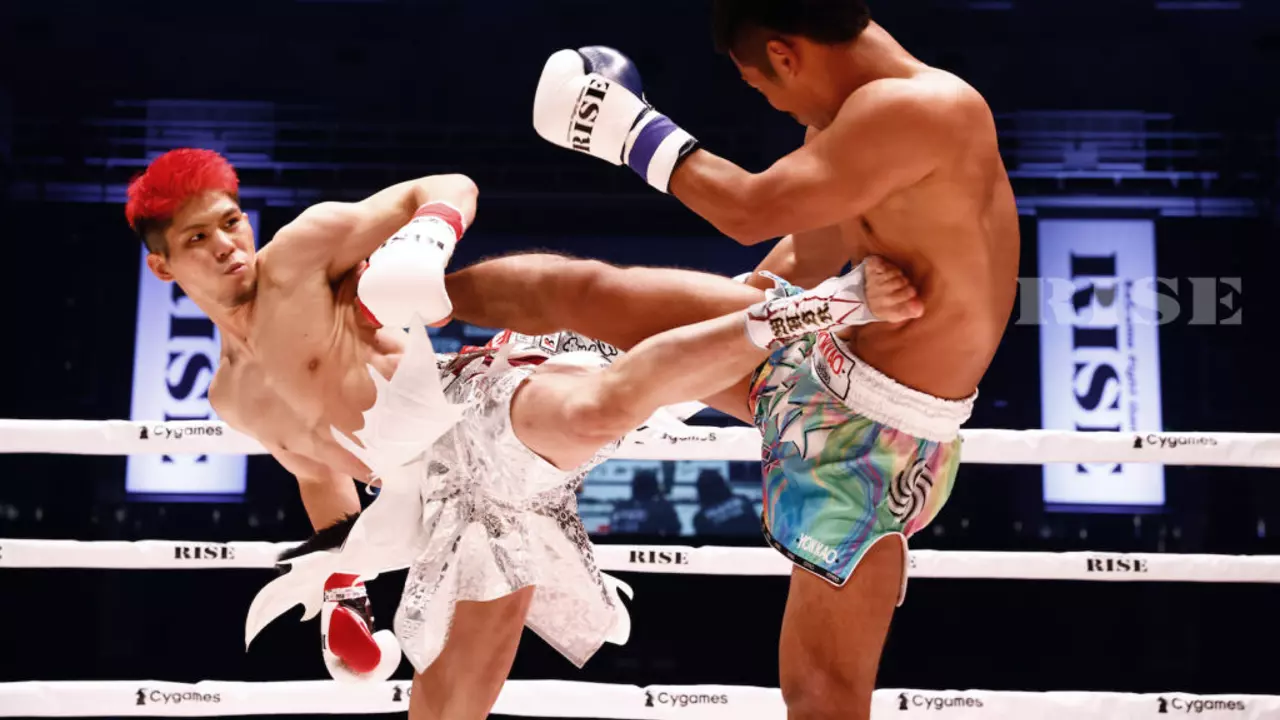 How do you want to be remembered as a fighter?
I'm not too worried about legacy. All I worry about is how I fight, and fighting to the best of my ability. The fans will remember me for my fighting skills in the ring. I'm not trying to be a legend or anything like that, I just want to perform the best I can and give fans good memories in my fights.
Do you have any advice for others entering this sport?
For all the people who to take Muay Thai or Kickboxing seriously, train with the best people, know to watch videos and break down fights, and just train as hard as possible.