After his first world title defense at ONE Fight Night 7, the Muay Thai prodigy Tawanchai PK.Saenchai sits down with Beyond Kickboxing for an exclusive interview.
The 23-year-old Muay Thai phenom Tawanchai PK.Saenchai has taken the combat sports world by storm. After a string of knockout victories, the Thai-born athlete was able to capture the ONE Featherweight Muay Thai World Championship in a five-round war against the striking veteran Petchmorakot Petchyindee.
After being crowned the featherweight Muay Thai king at the end of 2022, Tawanchai's first world title defense was at ONE Fight Night 7 and it only took him a mere 49 seconds. He was able to stop the hard-hitting Russian Jamal Yusupov with a leg kick in front of a roaring crowd at Lumpinee Stadium in Bangkok, Thailand.
Tawanchai sticks out as a particularly notable talent to fans due to the impressive speed and power he has in each limb. The 23-year-old athlete has earned numerous knockout wins either using his punches or kicks. Among his 129 professional career victories, his collection of knockouts stands out. In his arsenal, his head kicks and left crosses have left numerous opponents stiff.
After the first defense of his ONE Featherweight Muay Thai World Title at ONE Fight Night 7, the Muay Thai prodigy Tawanchai PK.Saenchai sits down with Tim Wheaton for an exclusive interview.
Exclusive Interview with Tawanchai
---
Thank you so much for your time, Tawanchai! Massive congratulations on the leg kick knockout win! How does the first defense of your world title feel?
I'm very happy that I didn't let my fans down. I was a little bit worried before the fight, but I'm glad everything went well.
You had an incredible reception from the audience in Lumpinee Stadium, how does it feel hearing the roaring crowd in Bangkok?
I was extremely hyped up by the crowd in the stadium. I haven't felt this way in such a long time. It was overwhelming.
You began training Muay Thai when you were eight, Lumpinee debut at 14, who were some fighters you looked up to as inspirations when you were growing up in Muay Thai?
I have several role models – Prachanchai PK. Seanchai, Buakaw, Saenchai. My favorite one is Samart Payakaroon.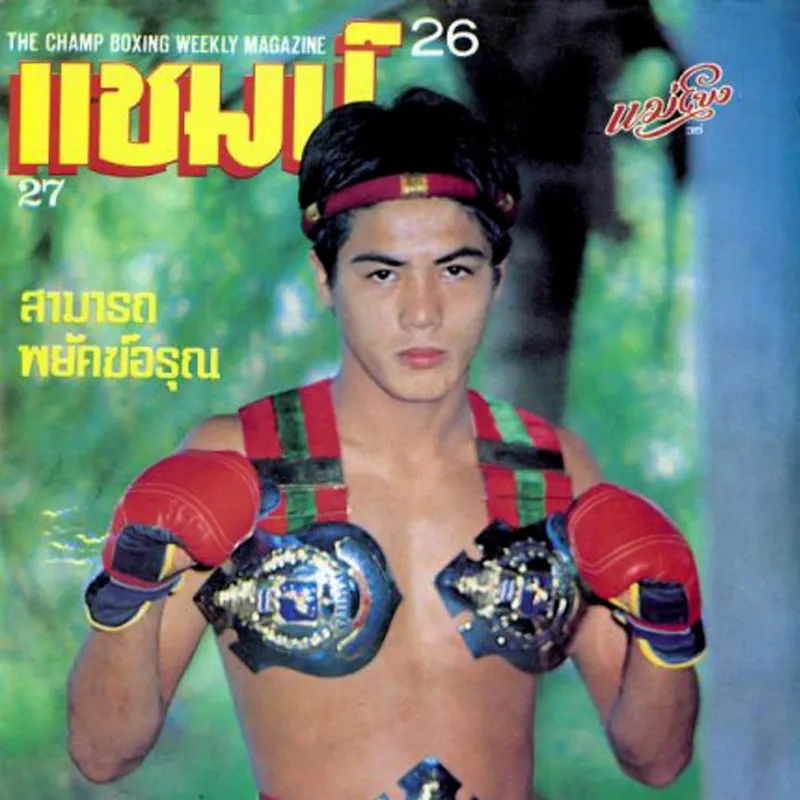 Huge congrats on the Petchmorakot win! Would you say you took any lessons away from it?
I wasn't really impressed with my performance in that match. I've learned that I had to be better, be stronger in order to achieve my goals.
How are you liking the new weight? Have you had to change anything about dieting and preparations?
Yes, I was focused on my diet a lot during that time. I tried to have more nutritious food and cut the sugar in order to make weight.
After Chingiz Allazov beat Superbon, he said he wouldn't want to fight you in Muay Thai, but is interested if you make the switch to kickboxing. Is that something you thought about? Facing Chingiz Allazov in kickboxing?
He's one of my favorite fighters. If I have a chance, I'd want to have a match with him in kickboxing. It'd be such an honor for me to face him. I'd like to learn more about kickboxing rules before facing him, though.
What do you think of a match against the Rajadamnern Stadium champion & RWS Tournament champion Daniel Rodriguez?
If it's Muay Thai, I'm ready to face anyone. I'm the world champion – I'm avoiding no one.
Do you feel extra pressure following in Buakaw's footsteps in being the most handsome man in Muay Thai?
I'd never want to be compared to a hero like Buakaw. I admire him a lot!
Thank you so much for your time!