"Now you show him … in this round! You are going to show him that you are going to be the champion! You are going to be the champion – nobody else!"
26 March 2022. Moments before the final round against Capitan Petchyindee for the ONE Bantamweight Kickboxing World Title, Hiroki Akimoto's corner, Siyar Bahadurzada screamed those words.
The camera lingered on the Japanese kickboxer's face as he listened intently, nodding as his corner pointed at him wildly with each word uttered.
"Are you ready to be the champion?"
Letting out a loud shout of affirmation in response, Akimoto breathed deeply before returning to the fight. Minutes later, the 30-year-old kickboxer came out victorious with the unanimous decision win.
He was the champion.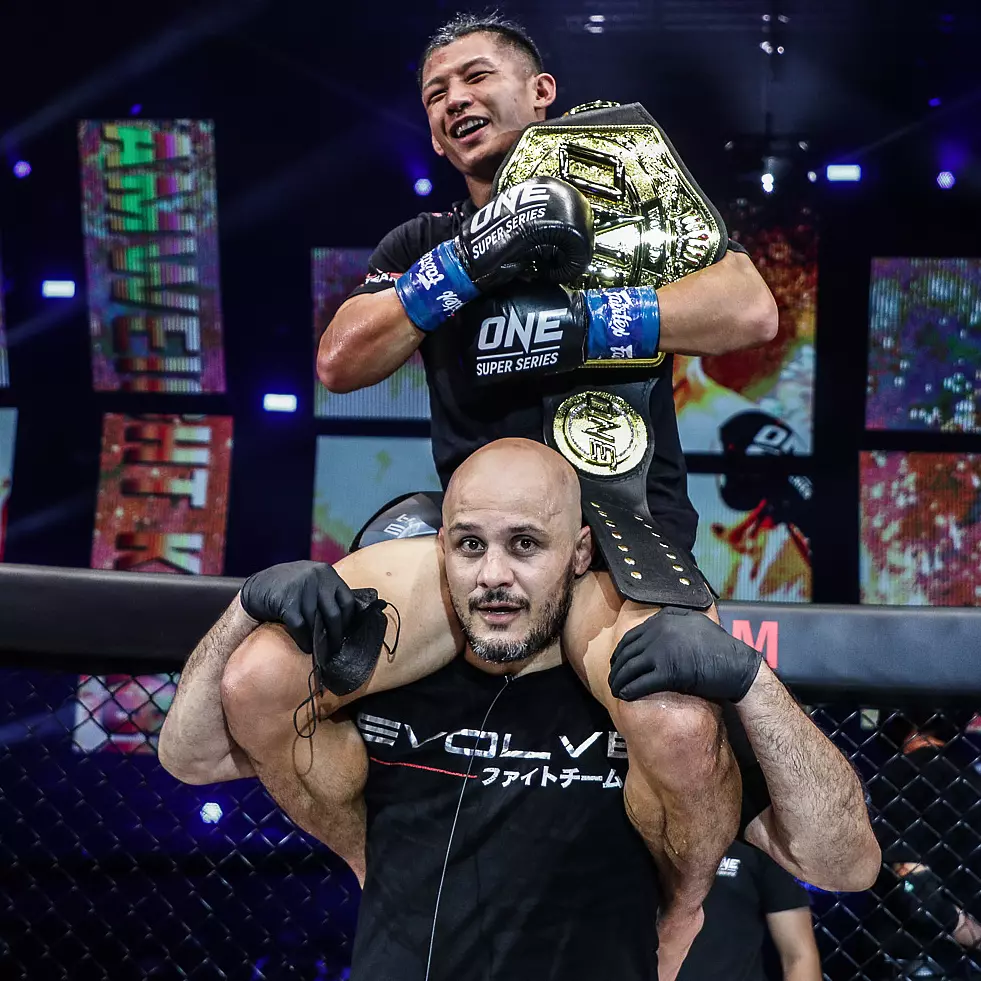 "Capitan was very tough," says Akimoto, when I ask him to reflect on his last fight.
There was no doubt the fight was a furious one - the two fighters exchanging at an unbelievable pace from round one. Despite Akimoto's powerful low kicks damaging Capitan's lead leg, the Thai fighter appeared unphased. Continuing to launch attack after attack, Akimoto's relentless pressure finally slowed down the Thai fighter by the fourth round. In what was arguably one of the best kickboxing bouts of 2022, Akimoto received a $50,000 performance bonus that night. It cemented his status as one of the most exciting fighters to be currently following in the sport.
However, prior to the title match, Akimoto was arguably unknown compared to his compatriots in the same weight class – the likes of Hideaki Yamazaki and Kento Haraguchi. In fact, Akimoto made his debut with ONE Championship only three years ago, when he faced the Australian Kickboxer Josh Tonna in the Flyweight division, before eventually moving into his current weight class.
Despite his talent, Akimoto's name had not been etched in the memories of most kickboxing fans – because it had been lost since 2013, when he made a quiet departure from the sport.
Akimoto's journey in martial arts began in karate when he was 8 years old. His kickboxing career dates all the way back to 2007 – when he made his professional debut at the age of 15.
When I ask him what sparked his interest in pursuing kickboxing professionally, he explains that it came about by opportunity.
"At the time, K-1 had been putting on try-outs which I signed up to and it all began from there."
Akimoto took part in the K-1 JAPAN TRYOUT, where the majority of participants were adults. He passed the try-out in the 'special' category, along with three other teenagers including future Krush and K-1 Champion Masaaki Noiri. The two were merely 14 and 13 at the time.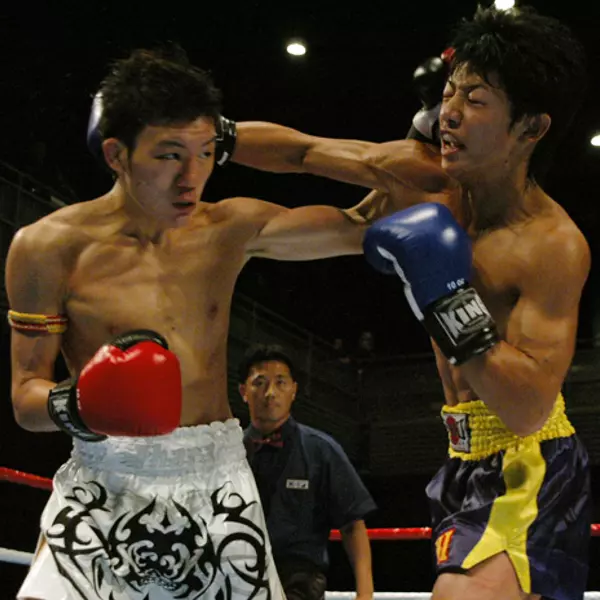 Following the try-out, Akimoto participated in the K-1 Koshien series, a highly competitive amateur tournament run for high school students. He progressed to the quarter-finals and finals in the 2009 and 2010 tournaments respectively. By the time he was 21, Akimoto had amassed an impressive record, winning the MA Japan Kick Featherweight title and WBC Muay Thai Japan Featherweight Title - he appeared unstoppable. When Akimoto ultimately retired from the sport, he was on 19 consecutive wins and zero losses.
Once he left kickboxing, Akimoto turned to compete in karate, making a name for himself. From 2015 to 2017, he landed the podium in the JKFO championships. In 2018, he earned the WFKO World Pro Kyokushin 65 kg title.
But in the same year that he won the world title, an opportunity came about to participate in an individual try-out at Evolve MMA in Singapore. Shortly after, he would sign to ONE Championship - making a return to the sport that had mourned his loss.
"Despite the blank period of 5 years, what prompted you to return to kickboxing again?"
Akimoto nods as I ask him about the transition in 2018.
"For the last two or three years that I was competing in karate…it was very difficult because I basically had no coach," Akimoto explains.
Not only was Akimoto missing a true coach, he lacked a support system. During the day, he worked in equipment management and in the evenings, he trained.
Akimoto was put in touch with a sponsor who offered to support him, eventually assisting him in his return to kickboxing.
"At first, I declined. Initially, the discussions were about finding support in Japan for me to continue karate and a place to train. Of course, I had to consider my age as well. But as the discussions progressed, I ended up participating in the try-outs at Evolve."
The Japanese fighter now lives in Singapore with his family, training at Evolve MMA full-time. The facilities – he describes, are state-of-the-art; a stark contrast to the conditions he was previously in.
Beyond the facilities, Akimoto notes that his coaches and team at Evolve are truly irreplaceable.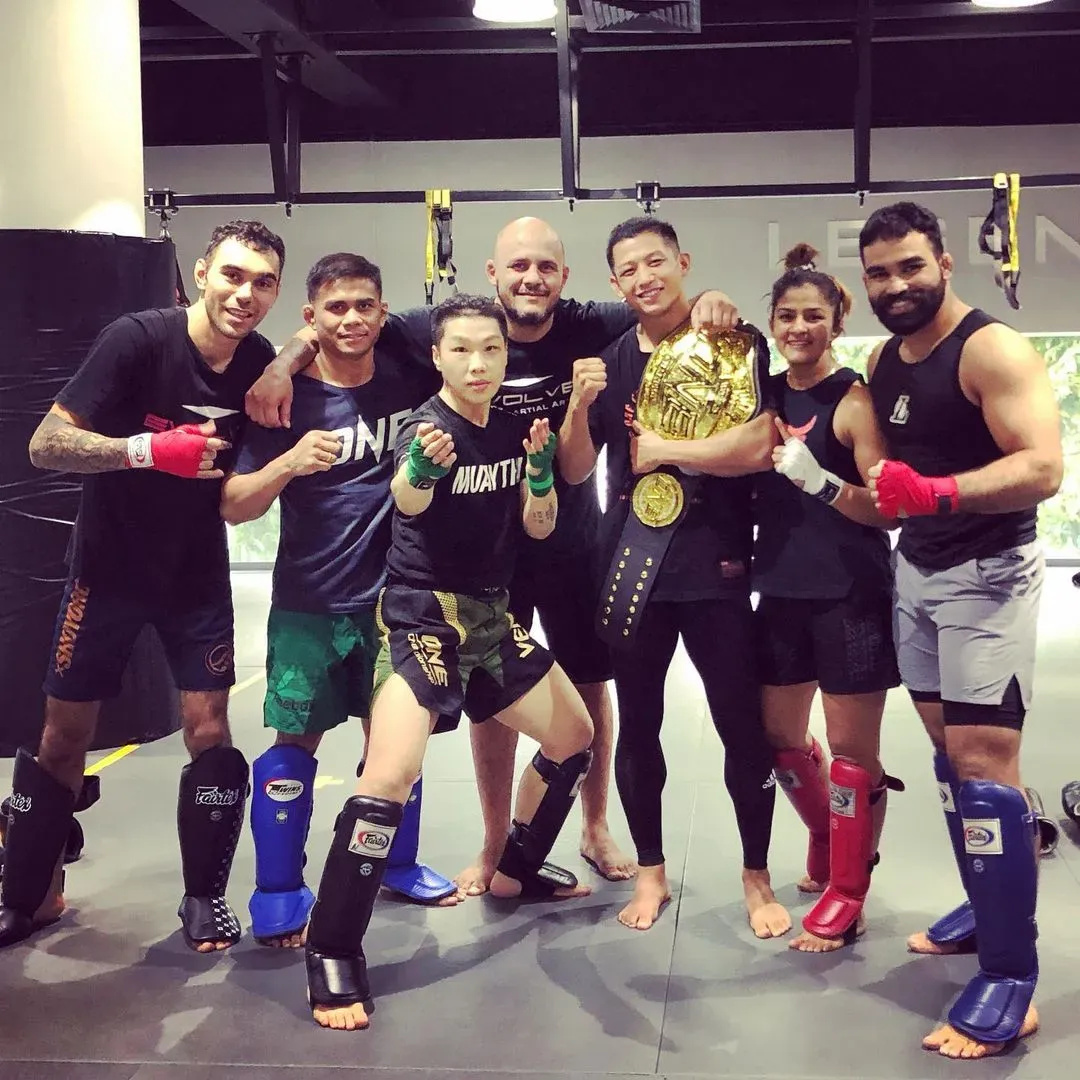 "Without my coach, there is no me today," he explains. "I couldn't have done it without them and I'm very much grateful for everything."
"I wouldn't have been able to come this far without their assistance. Even being able to have an interview like this now," Akimoto adds thoughtfully.
Three years following his return to the sport and six fights into the promotion, Akimoto was finally given a shot for the title. It appeared to have been an anxious wait for the Japanese fighter, who at the time, showed relief at the title fight being booked.
"From a while ago, I've been thinking - it must surely be my turn next," said Akimoto in a pre-fight video from ONE Championship. "Everyone was so excited. They were so happy for me. But the title fight is just booked - it doesn't mean I have the title yet. I won't let my guard down and stay focused."
Although Akimoto was driven with determination to get to the title - the mindset that he was going to become a champion did not come instinctively.
"It wasn't only during that fight that (coach) Siyar was telling me those words," notes Akimoto.
"Right up to the fight - he was giving me strong words of encouragement. That I was going to become a champion. And I was able to believe in myself."
When the shrill sound of the bell pierced through the air, the stadium erupted in cheers. As the audience gave a standing ovation, Akimoto ran into the arms of his coach: the fight was over. Siyar carried him upwards, as if for the whole audience to see who had proved to be the better fighter that night. Capitan having incurred two yellow cards, it was clear that Akimoto had done enough and the team gathered in an embrace.
The referee held the hands of the two fighters as the official verdict was being declared. Akimoto breathed heavily, before throwing his hands into the air ecstatically as his win was announced. He had seized the crown. That night, Akimoto made history as the first Japanese fighter to win the ONE Super Series. Kickboxing fans all over the world became a witness to the birth of a new star.
For his first title defence, Akimoto faces the Muay Thai veteran Petchtanong Banchamek at ONE Championship 163 next month.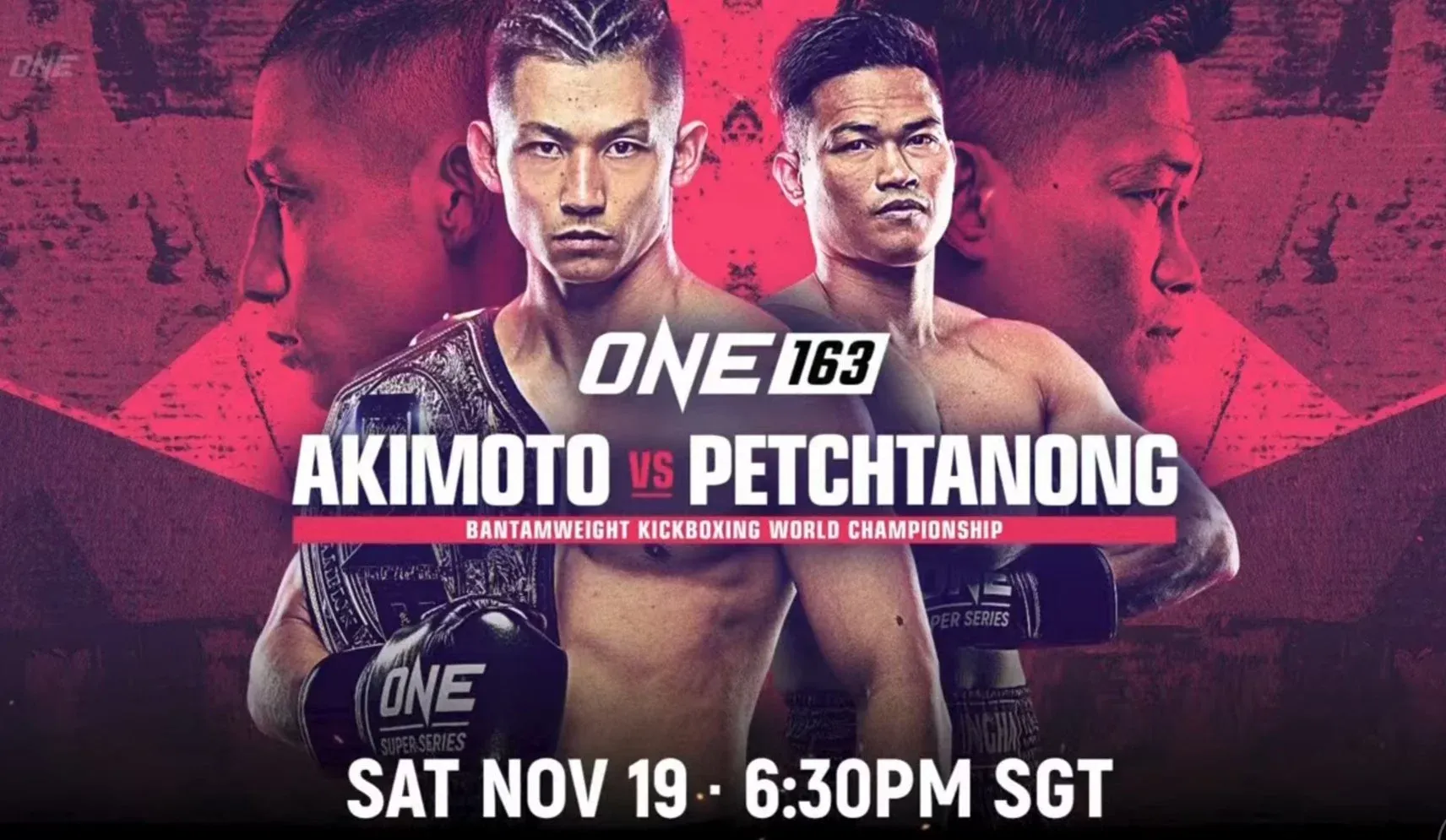 "I don't have any special strategies in mind. But as I've been practising for orthodox opponents for a long time, this time I've shifted my training to be ready to approach a southpaw. You'll see what I have prepared for in the fight," says Akimoto.
Diligence is what immediately comes to mind when thinking of Akimoto's image. Perhaps it is his polite demeanor and the conception of the disciplined karateka that fuels this impression.
When it comes to the motivation to fight – many fighters tend to cite legendary fighters as having inspired them to pursue the sport professionally. Others have spoken about being enraptured by the beauty of the events themselves, driven by the desire to be fighting in that same arena, being part of that same vision. For Akimoto however, there was no figure of adoration or a particular fight which piqued his interest. Yet undoubtedly, there is a quiet fire of passion that resides in the Japanese fighter.
The K-1 try-out, the vanished years and the ticket to ONE Championship – despite the direction of his career seemingly stringed by the hands of fate, arguably the will to have continued on has been underpinned by his pure love for the sport. With a journey in martial arts spanning over 20 years, for Akimoto, the goal simply - has always been to get better.
When I ask his thoughts on the much-talked-about Japanese kickboxing event that was THE MATCH 2022 and his ambitions, Akimoto responds, "I am keen to help the sport grow."
The 30 year old fighter is determined to prove that ONE Championship has the strongest strikers and a truly international stage.
"I'm interested in facing those who fought on the [THE MATCH 2022] card or opponents from GLORY, if the opportunity is available."
Whilst a cross-promotional card involving ONE would be a stellar event, our eyes are now on the immediate title defence ahead of Akimoto, as he returns to fight for the first time since his intense battle with Capitan.
"Those around me have been concerned and they've encouraged me not to worry or be anxious, given that it is my first time defending the title."
Yet, despite the flurry of the world, Akimoto exudes total calmness. There is a look of true focus on the fight ahead of him.
"I haven't changed my mindset because it's a title defence," notes Akimoto.
"I'm approaching it carefully like any other fight. And I'm going to work hard to put on a great fight as a champion."
"I hope everyone can look forward to it," he says, with a gentle smile.