Hasan Toy's pursuit of the K-1 Grand Prix World Title was more than just a dream; it was a hard-fought battle against life's odds.
"I have to put everything on the line to win this." Hasan Toy's pursuit of the renowned K-1 Grand Prix championship was more than just a dream; it was a hard-fought battle against life itself, "Everything that happened to me in the past, made me the man I am today." From growing up without a home to the bright lights of Tokyo. Hasan Toy's motivation has never wavered as he looks to create a better future for himself and his family.
K-1 GRAND PRIX
There may not be a more illustrious name than K-1 when it comes to combat sports. The golden age, the early 2000s fight-sports boom of Japan, created kickboxing legends through the K-1 Grand Prix series. Fighters were able to earn a near-mythical-like status in these prestigious tournaments. In Tokyo's biggest stadiums, Dutch athletes such as Ernesto Hoost, Remy Bonjasky, Badr Hari, Peter Aerts, and many others, were able to inspire a young generation of athletes to begin competing in kickboxing.
Hasan Toy was one of these children. He was motivated by the prospect of being able to add his name to these legendary figures.
"I watched all the fights when I was really young. With Peter Aerts and Ernesto Hoost. That was also a motivation for me."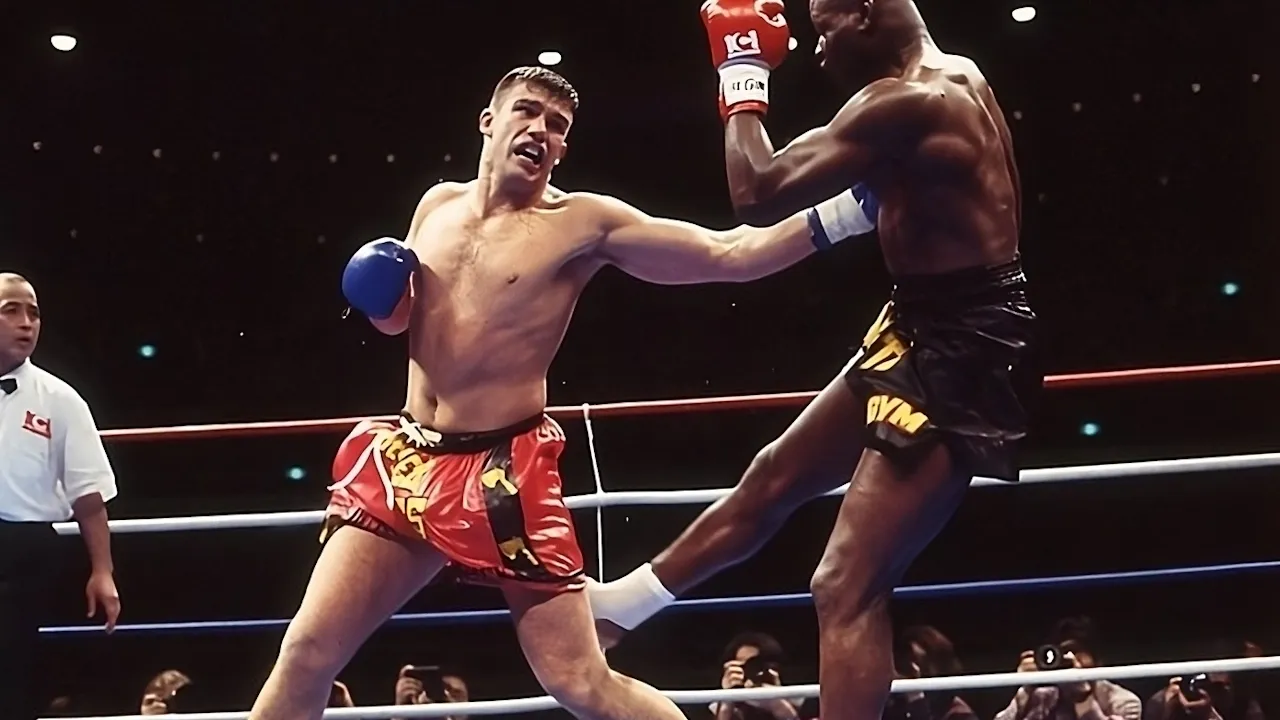 For him, winning the K-1 World Grand Prix was not about capturing gold, instead, it was about accomplishing a lifetime pursuit.
"My whole life I did everything for kickboxing."
When he was about twelve years old, he participated in a mix of sports. Football, volleyball, basketball, and some others, but the same issue persisted; he kept kicking the other children. Because of this, his parents moved him to a Tae Kwon Do class. Eventually, he would switch over to a kickboxing gym with one thing on his mind:
"I went every day and I was motivated to be a champion, to be a K-1 champion. That was my full motivation in the beginning."
The Grand Prix serves as a grueling single-night tournament, where fighters compete in three bouts within just a matter of hours. This feat demands an extraordinary level of strength and resilience. Hasan Toy developed this needed toughness due to the crucible his early life brought him.
EARLY LIFE
From a young age, Hasan Toy faced continuous challenges. After his parent's separation, he was left without the presence of his mother for the rest of his life plus he struggled to find a home and bounced around Europe.
"My parents divorced when I was four or five years old. I don't have any communication with my biological mother. I grew up with my father. And with his new wife, I see her as my real mother, you know? That's, that's just my mother."
He moved from country to country, being unable to settle in a home. As so many immigrant families have experienced, his father was too busy working, trying to build a life for his children, he did not have much time for family. Toy explained:
"My childhood was really tough. I went from house to house because, at the time of the divorce, I went to Germany for half a year. I went to some other place to live with people in my family; not with my father, not with my mother, because they were working. So they didn't have time for me."
Once he found a home, settling in The Netherlands, he was rejected by fellow children because was Turkish. He said:
"It was tough, but I made it work. It was hard. And also to be Turkish in, in Holland is also a little bit different."
While Hasan Toy grew up and was raised in The Netherlands, he still proudly waved the flag of the nation he was born in; Turkey. Being a Turkish person in The Netherlands comes with a unique set of complications.
"Some people here in the Netherlands ask me, 'But you live in Holland. Why do you fight with the Turkish flag? Why do you fight for Turkey?' And then I ask them, do you see me as a Dutch person?"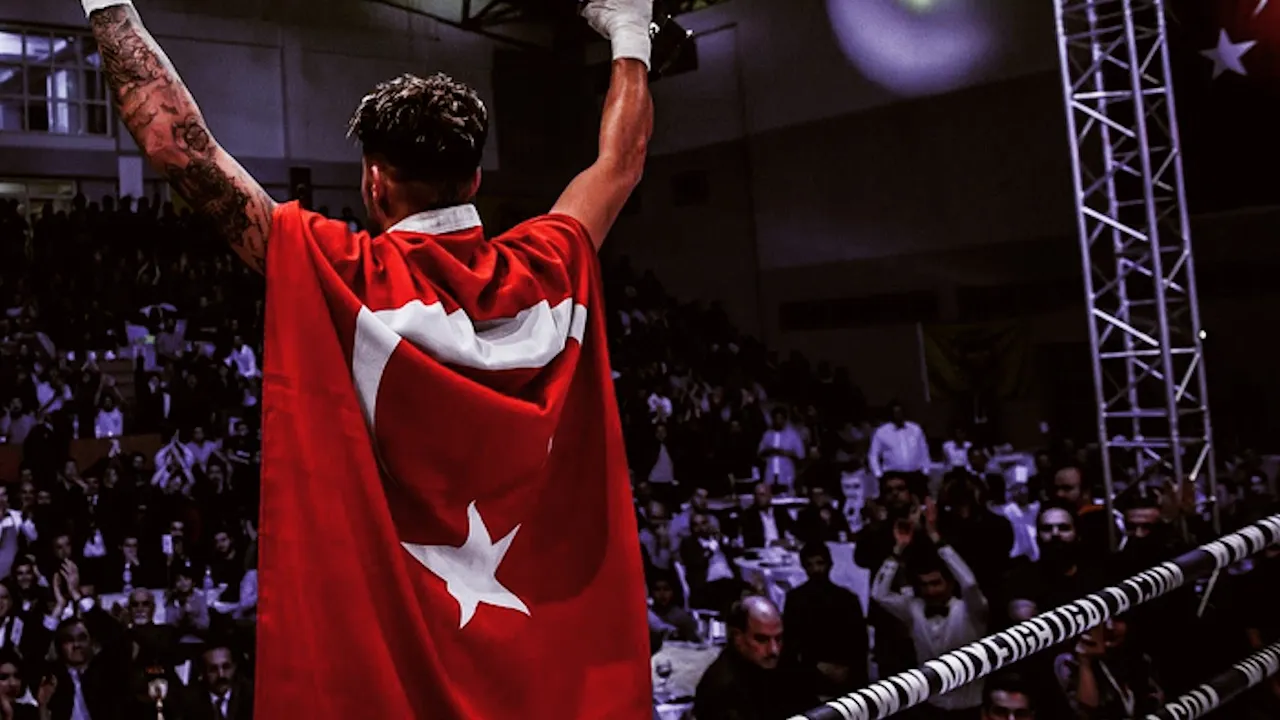 However, growing up without a mother and without a home, forced him to overcome and push himself. He sees it as a feature; it built him into the person he is this day. He explained:
"Everything that happened to me in the past, it made me the man I am today. It wasn't easy, but I made it."
Despite his biological mother leaving when he was a child, Toy said he grew up in a happy home and holds no resentment for this woman.
"She made a big mistake, but I don't miss her. You missed out on an awesome son."
THE COMEBACK
Hasan Toy was an exceptional kickboxer with a clear understanding of the sport. His journey to K-1 gold was not a likely story, though. The Dutch-Turkish striker took nearly three years off from the sport following a loss against talented athlete Masaaki Noiri. Throughout that time, he barely trained and thought about giving up the sport altogether.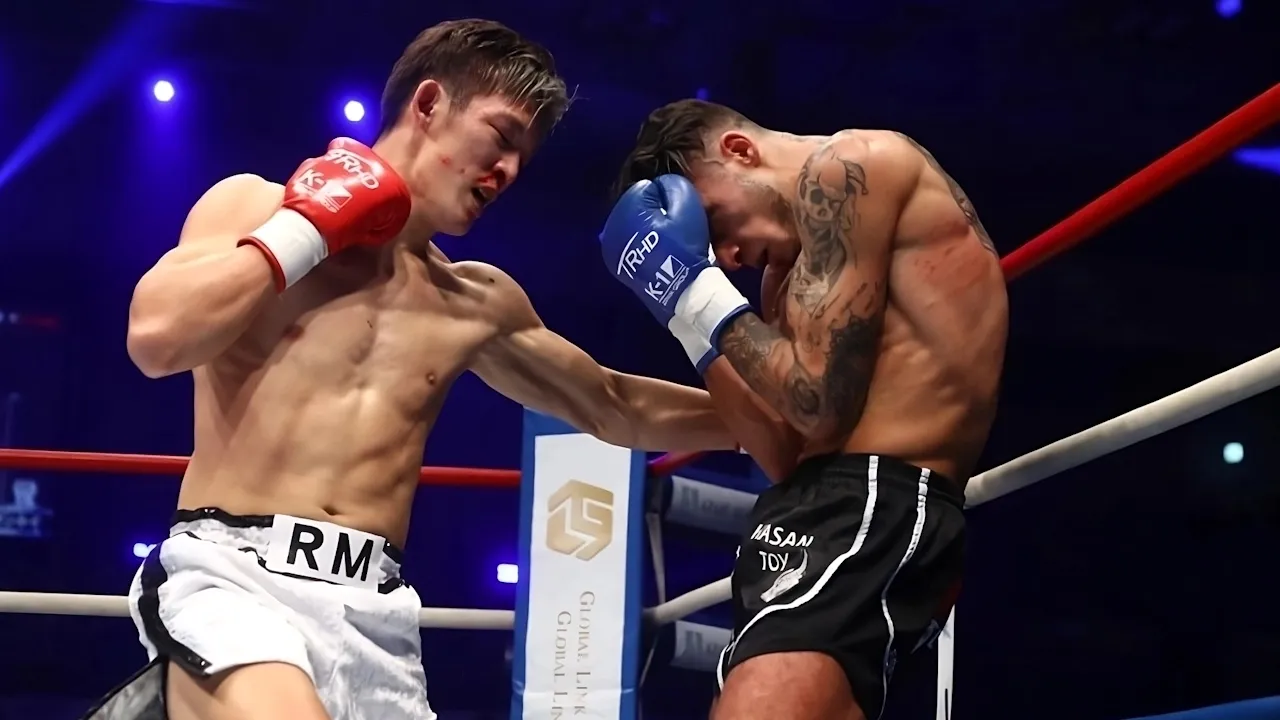 Recovering after a loss is never easy to put the pieces back together again. Especially, while scarcely finding time to train. He explained:
"Three and a half years ago, I think in December 2019, was my last fight for K-1 against Masaaki Noiri. And I lost the fight on points. I was not satisfied with my performance there. But they were, the Japanese people were. And they kept asking me in those three years, 'Do you wanna fight again?' But I was busy with my own company. I was busy every day."
It was difficult for Hasan to admit it even to himself, but he nearly threw in the towel on his dream. His life outside of combat sports was successful, he was building a family, and he did not need the inherent danger that comes with professional fighting. However, life rewards bravery. Hasan Toy decided it was time to come back to kickboxing.
"If you don't give your all, you're not gonna make it. Do everything you can to achieve something you want and never give up."
K-1 MIDDLEWEIGHT WORLD TITLE
The K-1 Grand Prix is a one-night tournament in which the winner will need to fight in three bouts against three different opponents. The brutal nature of this one-night tournament is exactly what makes it so unforgettable. Being an above-average athlete simply won't be enough, it requires superhuman fortitude. Even for someone as experienced as Hasan Toy, surviving a tournament is no easy task.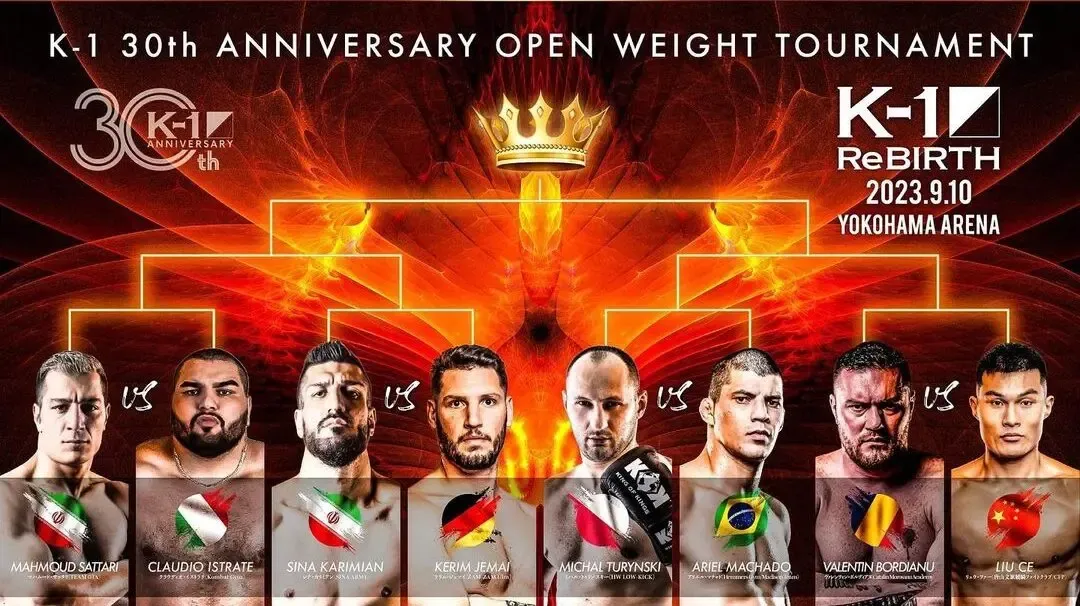 First, Toy was booked against the notoriously tough combat sports veteran Danilo Zanolini. With a series of punches and kicks, Toy put him down only ninety-five seconds into the fight. An impressive return to the sport.
His next match, just a few hours later, was a three-round war against China's Li Hui, which was the most difficult fight he had. At one point, he was looking to give up on his dream due to how difficult this match was. He explained:
"It was hard. After the second fight, I was like, 'Oh, I'm done with this.' The second fight was also the hardest fight. It was three rounds against Li Hui. A lot of calf kicks. Those hurt. I was like, 'I wanna go home, man, Sh*t.'
Although, when facing challenges, he has the discipline to push himself forward. He dug deep and found a reserve of strength, he said:
"But after that, I had a little rest and I was like, 'Okay, let's do this.' I'm getting pumped again. Getting ready again. I was like, 'I have to win this. It was, The K-1 Grand Prix!'"
The final match of the tournament was against the highly experienced Shintaro Matsukura, of Japan. With a powerful hook in a mere forty-two seconds, Toy was able to accomplish his life's ambition; capturing a K-1 Grand Prix World Title.
After a lifetime of dedication, he is able to list his name among those who motivated a nation to become kickboxers and put his name alongside storied K-1 World Champions fulfilling his purpose. He said:
"It was a dream come true. It's just an honor to be on the list of the K-1 Grand Prix winners. If you want something in life, you have to work for it. You have to give everything. And that's that's what I did. And that's what I was taught and what I learned in the past. This was my opportunity. The future is bright now."
Hasan Toy put the world title belt on his nightstand that evening when he went to bed.
FAMILY
It has been an incredible 2023 for the athlete, in addition to the Grand Prix victory, Hasan and his family received some great news; they will be having a baby boy. This adds more motivation for the Kickboxer to build a better future.
"Now we're doing it not for myself, not for anybody else, but just, for my family and for my little child. That motivates me to do better and show him in the future your father did this... 2023 is my year."