Ahmad Chikh Mousa will face the long-reigning king of the Featherweight division Petchpanomrung Kiatmookao on May 27.
Chikh Mousa has gathered an impressive 3-0 record inside the GLORY ring, since signing with the promotion a year ago. In his last outing, he handed Berjan Peposhi his second career loss in 28 fights and ended an impressive 13-fight winning streak in an early Fight of the Year contender. The 23-year-old German of Kurdish descent has his eyes set to become the first German champion in GLORY history.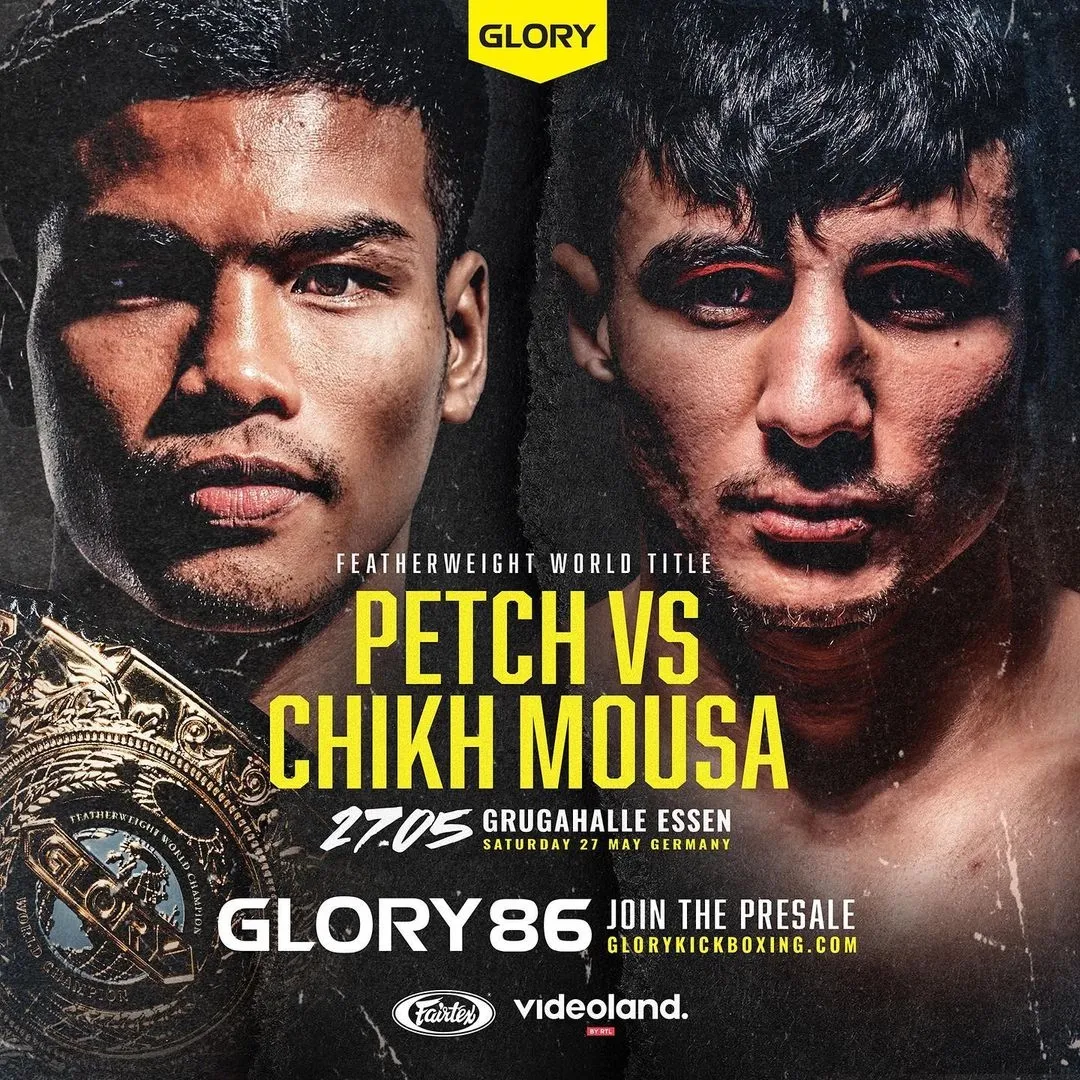 His opponent and reigning champion Petchpanomrung is coming off a knockout defeat, after going up in weight to challenge Lightweight champion Tyjani Bestati at GLORY 84. The title defense against Chikh Mousa will mark career fight No. 211 for the Thai and despite coming short in his last fight, he will look to prove why he's still the top ranked Featherweight in the world and a pound-for-pound force.
GLORY 86 will also feature a qualifier for the upcoming GLORY Heavyweight Grand Prix in December. It is to be expected that more German fighters will appear on the card and perhaps the return to Germany would be a great stage for Enriko Kehl to make his debut within the organization. The German veteran known as the "The Hurricane" signed with GLORY this January, after his departure from ONE Championship.
More updates on the fight card will follow soon.