One of last year's best fights is getting its highly requested rematch.
Two of the top Super Bantamweights (-55 KG) in the world will be facing off to cement their place as the top fighter in their division at the Yokohama Arena on September 10, 2023.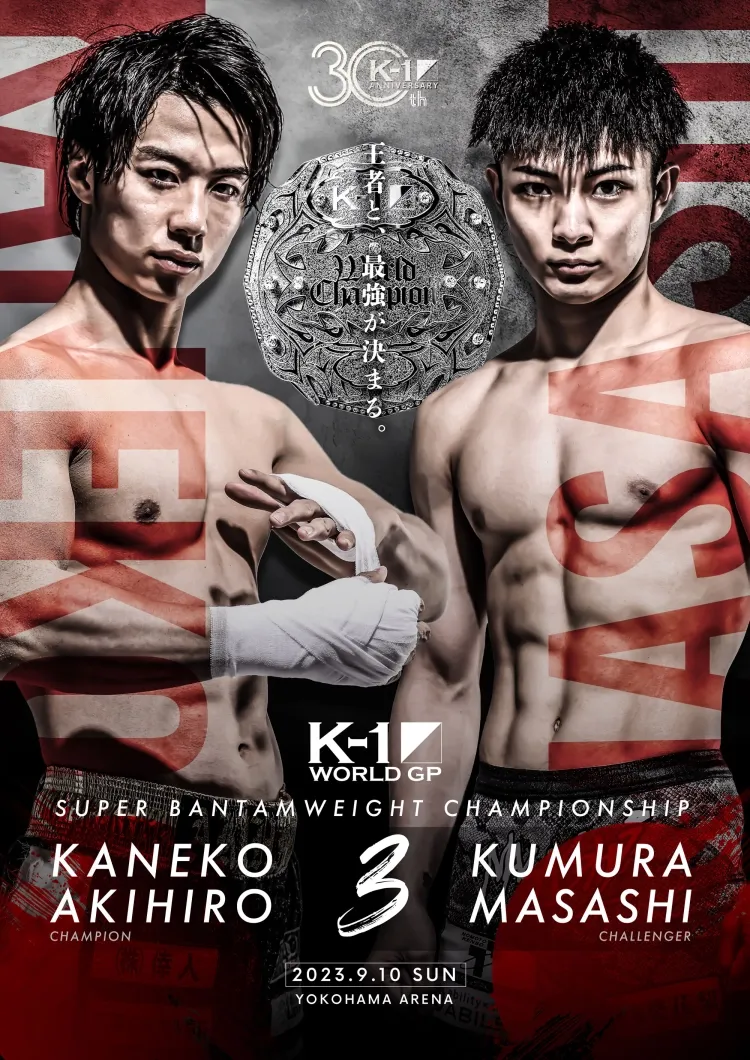 The rubber match between the two K-1 aces will finally determine which of the two is better, as the two are 1-1 in their prior fights.
The terrific jab of Masashi Kumura largely dictated the story of their first fight in 2020, allowing the Osaka native to batter the face of the now reigning Super Bantamweight champion Akihiro Kaneko. The lead kicking game of Kumura was also instrumental in interrupting the movement and attacking of the heavy handed Kaneko. In the end, Kumura would go on to win the fight by majority decision.
Their second meeting would be far more dramatic, with both fighters meeting in the finals of an eight-man Super Bantamweight tournament. A tournament wherein both fighters would win all their fights leading up to the finals by knockout.
Their rematch was looking to be a repeat of the first first, with Kumura using his jab and lead leg to batter the face and body of Kaneko. The story of the fight shifted when Kaneko scored a knockdown early in the second round with a combination of punches. The high-volume back-and-forth action in the final round solidified the fight as a fight of the year contender in 2022. Kumura fought valiantly in an attempt to steal the decision from the Super Bantamweight champion. Ultimately, Kaneko would win the fight by majority decision, although not looking any less worse for wear than Kumura.
The third match in the trilogy is expected to deliver similar excitement, with both fighters at the height of the physical prime. This fight will provide much needed structure to the heavily stacked 55 KG division, as no fighter has clearly cemented themselves as the best, with fighters from both RISE and K-1 exchanging wins and losses with each other.