GLORY will fill their last vacant championship on November 19.
A vacant Welterweight title bout between Endy Semeleer and Alim Nabiev will headline GLORY 82, which will take place at the Maritin Hotel in Bonn, Germany on November 19. As Dmitry Menshikov is no longer with the promotion and Regian Eersel is contracted to ONE, this is the best fight Glory could have possibly booked in their Welterweight division.
The former three-weight Enfusion champion Semeleer brought an almost unblemished record into Glory. Aside from Tayfun Özcan, he was able to beat every other man who's faced him, which includes a unanimous decision victory over the current pound-for-pound king Superbon Singha Mawynn. The Dutch fighter has had a bumpy start to his GLORY career, with his first two scheduled bouts against Harut Grigorian and Robin Ciric falling through for various reasons. His past professional success and his statement stoppage Shkodran Veseli at GLORY Rivals 2 two weeks ago, were enough to earn him a shot at the vacant belt in spite of that.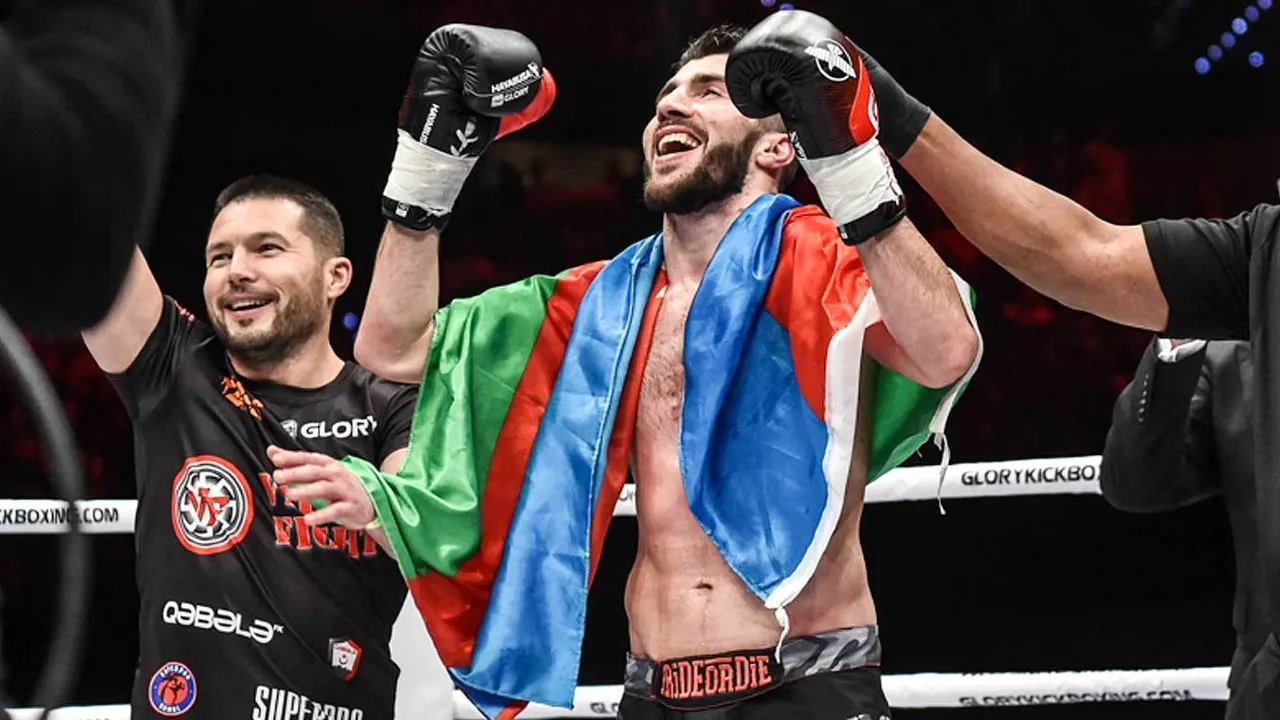 Alim Nabiev make his third attempt at the GLORY Welterweight crown, as he came up short against Harut Grigorian in 2018 and Cédric Doumbé one year later. Nabiev was nonetheless triumphant in all six of his other GLORY fights and was able to overcome former GLORY champions Nieky Holzken, Murthel Groenhart, and Cédric Doumbé, among others. He's only fought twice in the past three years, although his most recent fight saw him beat a good opponent in Andrei Ostrovanu earlier this month, so he will hopefully enter the fight free of any ring-rust.
Nabiev currently rests on the top spot in our rankings, while Semeleer holds the #4 rank. The winner of this bout will not only be able to call himself the best Welterweight in GLORY, but the best Welterweight in the world.
Fifteen-fight GLORY Heavyweight veteran Jahfarr Wilnis will face promotional newcomer Michał Bławdziewicz on the undercard.
Wilnis, a one-time Kunlun Fight and Enfusion Heavyweight champion, has had a rough going in his last few fights, winning only twice in his past nine fights. The 36-year-old will come into the fight following a 27-month absence from competition, as his last fight, a third-round knockout of Georgil Fibic, took place on August 27, 2020.
Michał Bławdziewicz, regarded by some as one of the more promising Heavyweights currently competing in Poland, has won both of his fights this year. In February he captured the HFO heavyweight title with a decision win over Rinus Douma and in April he captured the WAKO-Pro European heavyweight title with a third-round technical knockout of Miroslav Vujovic. Beating Wilnis would be by far the biggest career achievement of the 29-year old prospect.
The third announced bout will see Dennis Wosik face Hicham Chaaboute in a Featherweight bout.
Wosik, the 2019 Wu Lin Feng -63 kg tournament winner and current -63 kg champion, will make his second Glory appearance. He is currently riding a six-fight winning streak, with victories over Zhu Shuai and Jin Ying, both of whom are ranked in the Beyond Kick Featherweight top ten. In his most recent outing at GLORY 81, Wosik dominated the RISE Lightweight Champion Naoki and was awarded a unanimous decision.
Chaaboute has had a much less storied career and will enter the fight as a heavy underdog. He's fought just once this year, against Ilyasse Koujjit, a fight which he lost by unanimous decision. Him winning this fight would be a major upset.