ARES Fighting announced today, that they've signed two of France's finest strikers.
Anissa Meksen and Jimmy Vienot have previously competed in ONE Championship, where they've been top contenders in their respective divisions. Meksen's trouble with ONE Championship has been publicly well documented, so her signing comes as no surprise. They're both scheduled to make their MMA debut at ARES 15 on May 11.
It's unknown whether both fighters have cut ties with ONE Championship completely, or are just allowed to compete outside the promotion like many athletes before. Benoit Zede, Meksen's manager told Beyond Kickboxing that he can't confirm whether she's still signed to ONE Championship, as his legal team advised him to not speak on that matter.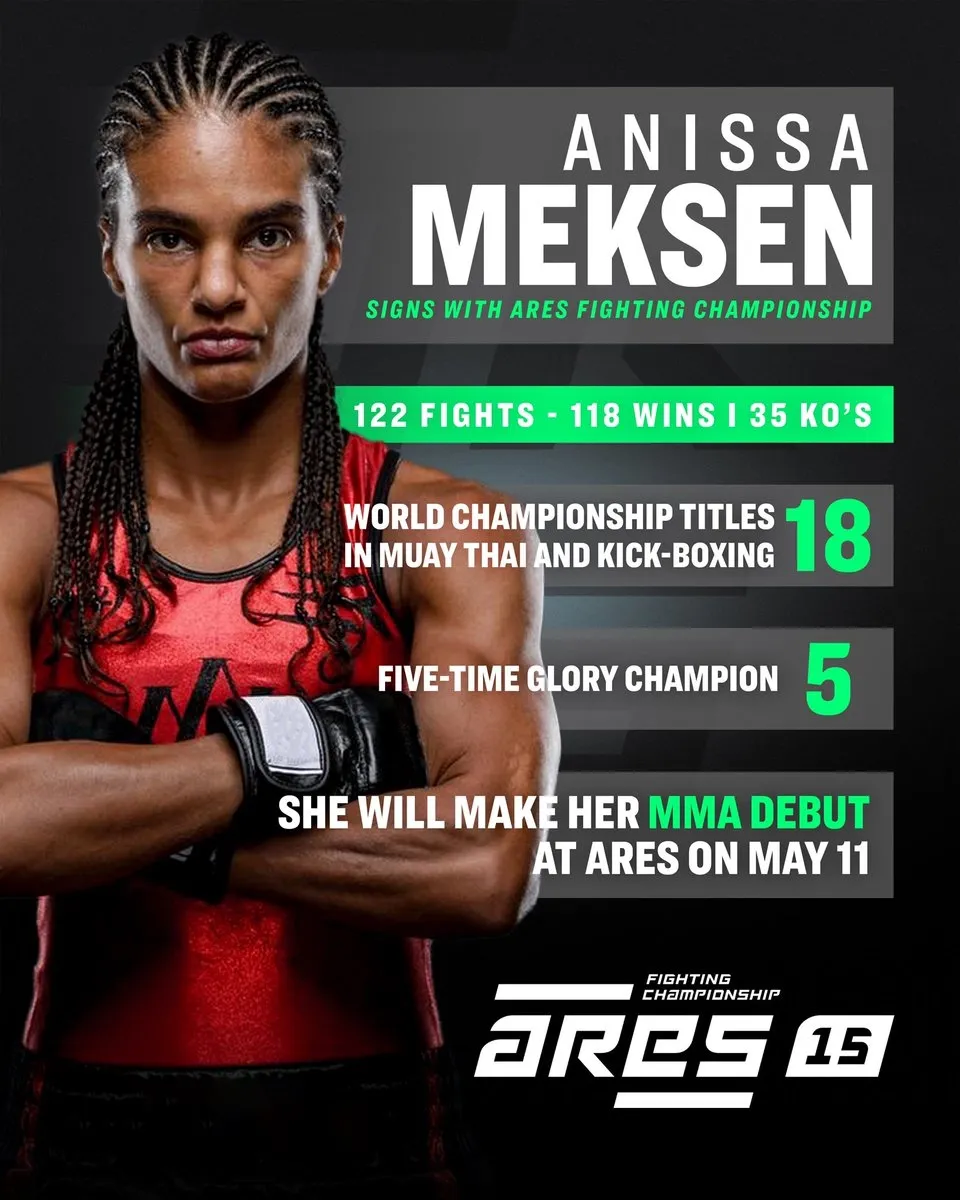 Meksen, 34, had an illustrious career winning world titles in Savate, Muay Thai & Kickboxing throughout all major promotions. After winning and defending the GLORY Super Bantamweight Championship multiple times, she hoped to continue her success when she signed with ONE Championship in August 2020. With the accomplishments she accumulated, her journey to the title was poised to be a short one.
Three years later, and with no title shot in sight, it seems like the French athlete has moved on in hopes of finding a new challenge in MMA.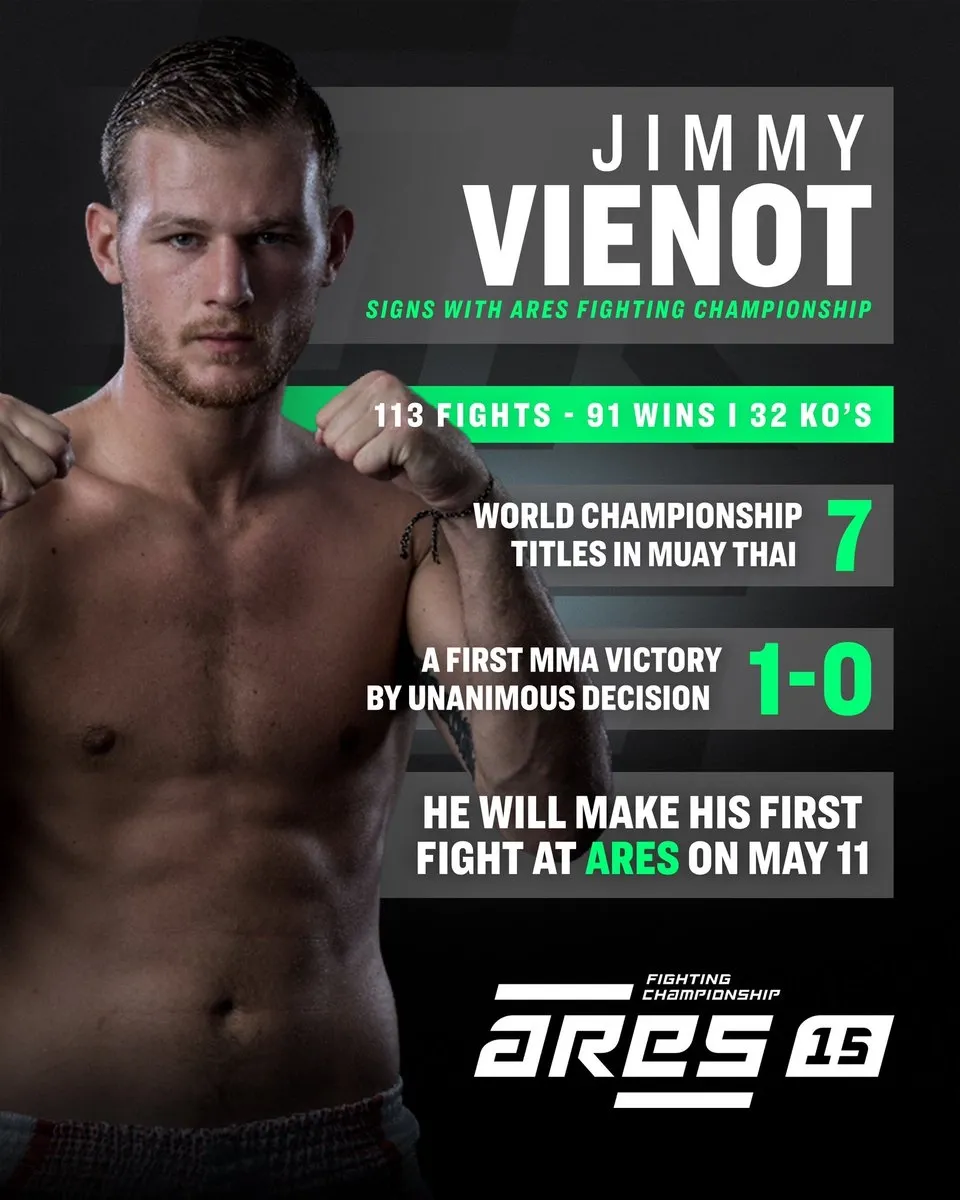 Jimmy Vienot has been public about wanting to give MMA a try for years. The 27-year-old was touted as the top contender in ONE's Muay Thai Featherweight division, and seemed like the logical next challenger for reigning champion Tawanchai. Vienot has gone 1-1 in the promotion, with his single, closely contested decision loss coming to Petchmorakot - the division's champion at that time. Before his ARES debut, he's scheduled to take on Youssef Assouik for the WMC title at Nice Fight Night 10 on March 18.
According to Tom Taylor of the South China Morning Post both are still under contract with ONE Championship.