The world's best Light Heavyweight Artem Vakhitov has found a new home.
Artem Vakhitov, the former two-time GLORY Light Heavyweight Champion, has signed with Muaythai Factory and will make his debut with the promotion sometime in December of this year. The news have been revealed by Vakhitov's gym, Kuzbass Muaythai, earlier today.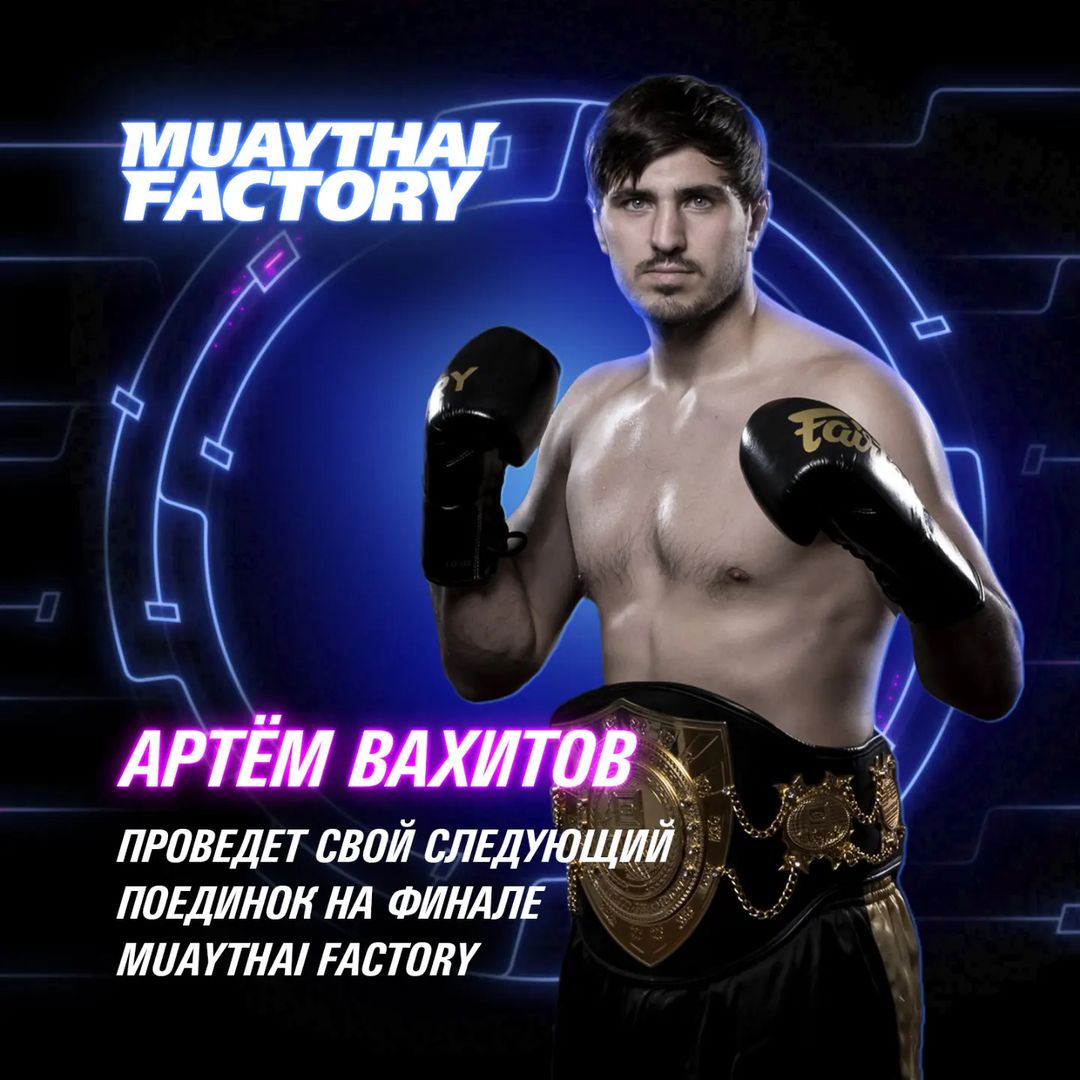 After competing with Tatneft Cup and various smaller Muay Thai organizations, Vakhitov signed with GLORY in 2013 and would spend nine years with the promotion, reigning as the Light Heavyweight Champion for six of those years. In June of this year however, GLORY decided to cut all Russian fighters from their roster, in protest of the 2022 Russian invasion of Ukraine.
The Prokopyevsk native spent the next five months hearing offers from various kickboxing and mixed martial arts promoters, before finally settling with the Kemerovo-based Muaythai Factory. Although many kickboxing fans expected the former champion to sign with a big name promoter, this news doesn't necessarily come as a surprise. Muaythai Factory has a long-standing relationship with Kuzbass Muaythai, with numerous fighters from that gym making an appearance with them at one point or another, including the likes of Aleksei Ulianov, Dmitry Menshikov and Aslanbek Zikreev.
Aside from the gym relation, Vakhitov has a personal relationship with the promotion as well. He attended their inaugural event on December 22, 2018, and was highly complimentary of them before it even took place, stating: "I'm already looking forward to the event in Perm ... just look at the fight card, they are excellent athletes, it will be a big show with high quality production." Throughout the next four years, Vakhitov continued attending both their events and press conferences, most recently in February of this year, while he was still with GLORY.
While the pound-for-pound talent will have his next fight under Muay Thai rules, this doesn't necessarily mean we've seen the last of his kickboxing career. Muaythai Factory contracts aren't exclusive, which means Vakhitov is free to sign with other organizations as well, be it another Russian promotion such as Fair Fight or a foreign one such as ONE Championship.