The Bad Boy with a quick turnaround after his no-showing at GLORY 88.
Badr Hari will return at GLORY 89 in Burgas, Bulgaria on October 7. The Moccoran fan-favorite was originally scheduled to compete earlier this month but withdrew following the devastating earthquake that struck his home country of Morocco.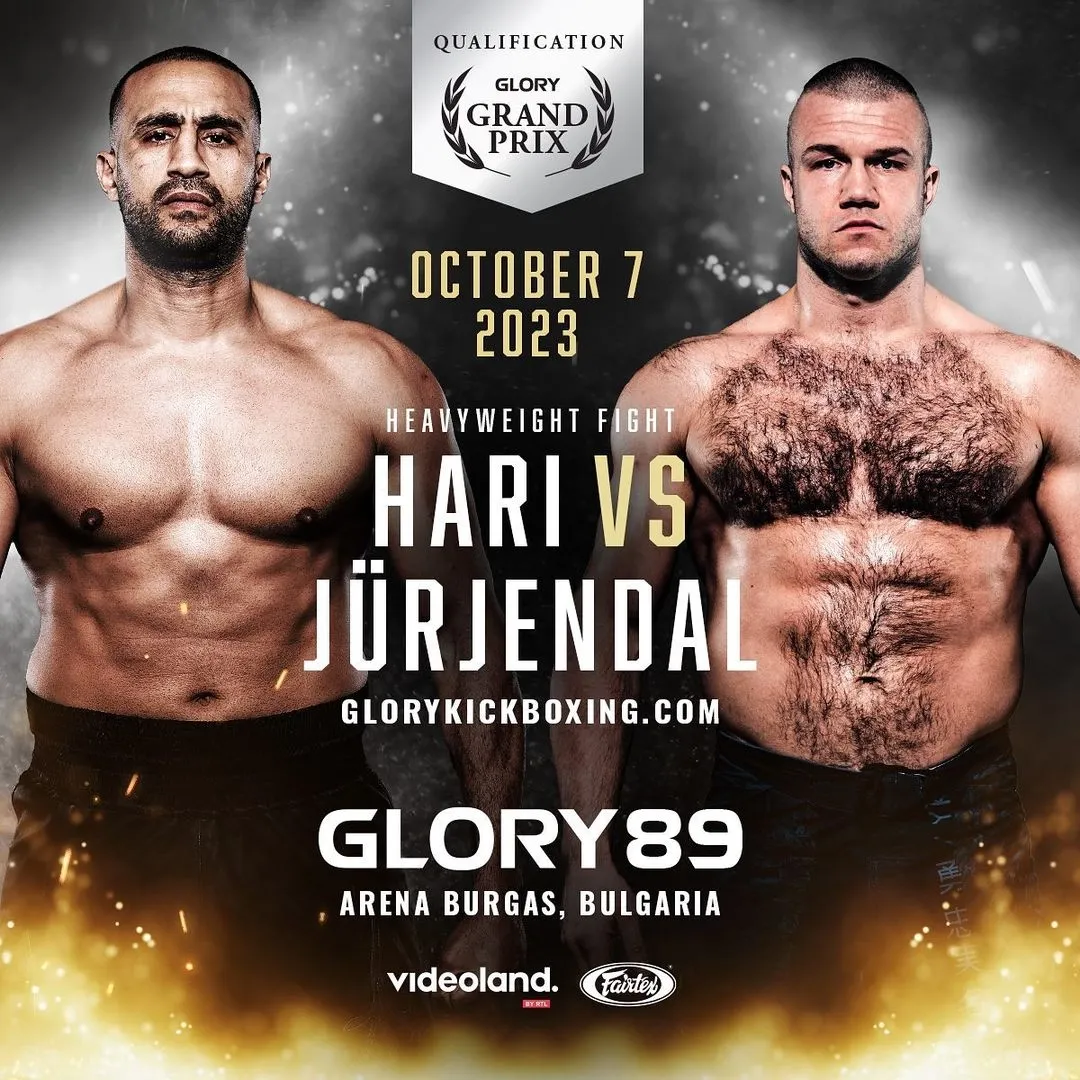 Hari will now surprisingly not face James McSweeney, but Uku Jürjendal instead, with the winner qualifying for the GLORY Heavyweight Grand Prix this December.
"We are excited to provide a quick turnaround and get Badr Hari back in the ring," said Robbie Timmers, GLORY matchmaker. "Unfortunately, James McSweeney has scheduling conflicts and could not compete on the new date. As a result, Uku Jürjendal has thankfully stepped up. This will be an action-packed contest."
James McSweeney has now come out and shared the following on social media:
"Ok guys let's just get something very straight..... I was asked to fight Badr in either October or November, I said has to be November due to my training team are no longer here in Texas to help me train, and my wife has surgery October which we already moved due to the fight in September. So I thought a fight was happening in November..... I just found out from the media that I am not fighting Badr, and that he is fighting this guy in October instead… I am happy to show text messages that I was offered October or November and I said November please."
Whether McSweeney will get another chance, possibly at COLLISION 6, to earn himself a spot in the Heavyweight Grand Prix hasn't been confirmed yet. So far only five of the eight entries have been confirmed – Sofian Laidouni, Tariq Osaro, Bahram Rajabzadeh, and the winner of Levi Rigters against Martin Terpstra and Badr Hari against Uku Jürjendal.
Due to Badr Hari's withdrawal from the GLORY 88 event in Paris, GLORY officials are making a special gesture to those who bought tickets and the online PPV. All GLORY 88 ticket and PPV buyers will receive a free code to watch GLORY 89.