The "King of Muay Thai" with another memorable night in the office – this time for all the wrong reasons.
Buakaw Banchamek can't catch a break. After his last outing against Yasuhiro Kido ended in a no-contest following an unintentional headbutt, the Thai legend took a detour to China before facing Saenchai on November 4. Opposite him was the 'Chinese Fighting Dragon' Wang Yan Long. Long is a former Kunlun and EM Legend Fight competitor, but more notably known as an actor in recent years.
The Chinese fighter came out blasting, throwing heaps of spinning back kicks to the legs and body of Buakaw, several of them clearly aimed at the groin area. In an attempt to stop the onslaught, Buakaw went in for the clinch and landed a knee to the midsection of Long.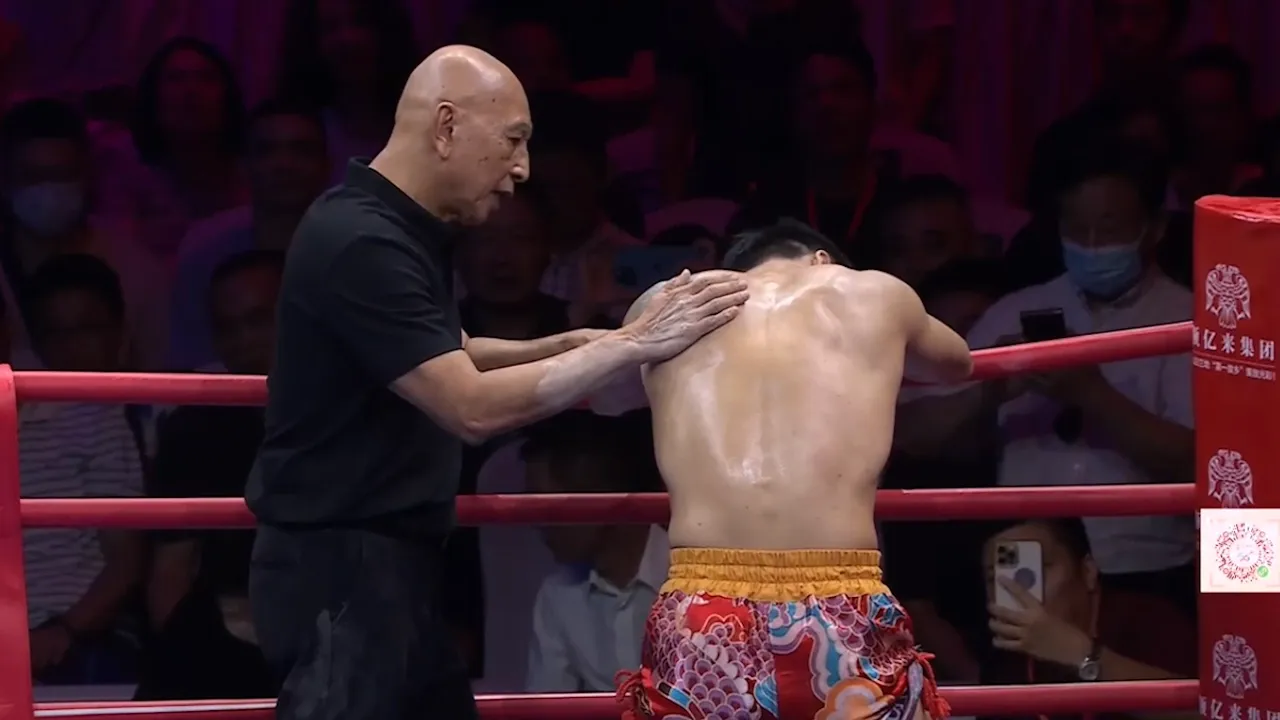 Long immediately started protesting, with the referee seemingly signaling that a single knee in the clinch is legal. After an extended timeout of about five minutes, the fight resumed. Both fighters clashed in the middle of the ring, and after a fierce exchange, Buakaw once again landed a knee against the arms of his opponent.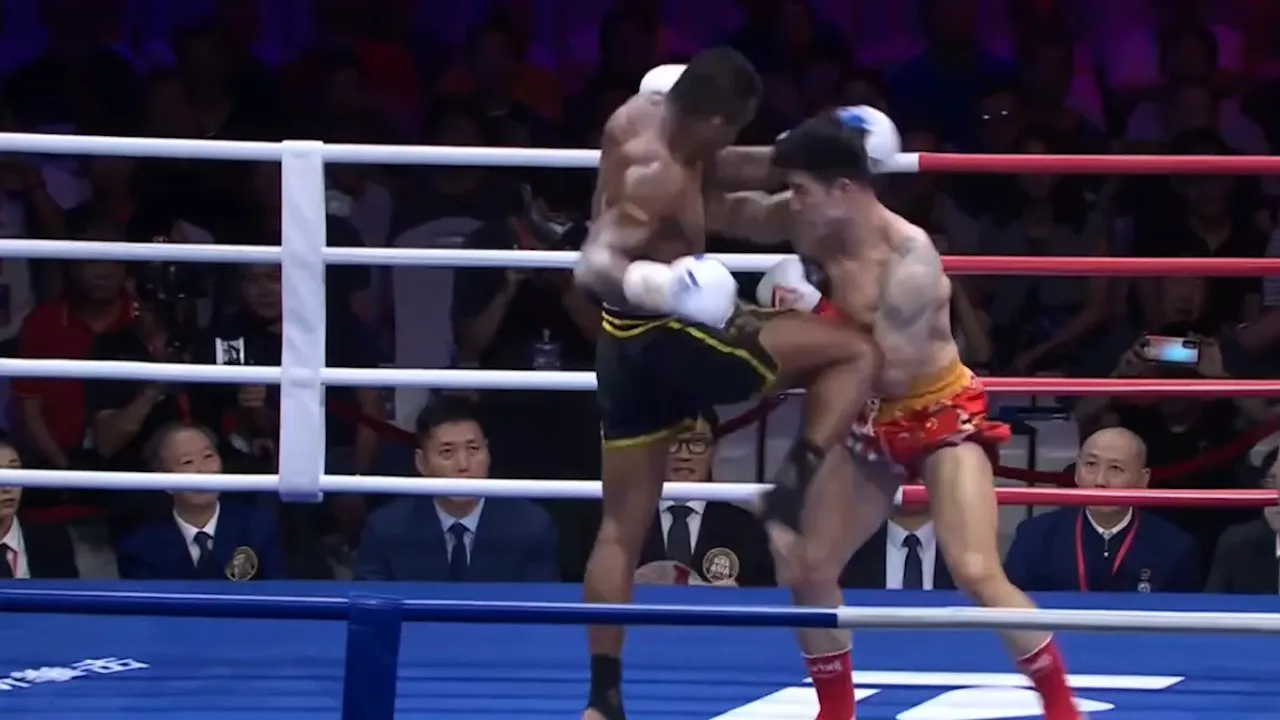 This time Buakaw made sure to not use the double collar tie, but instead used one hand to deliver his knee – a legal technique under every K-1 style ruleset. That didn't deter Long from throwing another tantrum, insisting that Buakaw used an illegal technique. The understandably pro-Chinese crowd had enough of Long's disgraceful showing and loudly started to cheer for the Thai challenger.
After 15 more minutes of discussions between ringside officials, referee, and fighters, the referee raised both fighters' hands, officially calling the fight a draw. More protests ensured and once again, no fighter left the ring with more chatter arising. After 10 more minutes, Wang Yan Long got a hold of the microphone and started to address the crowd.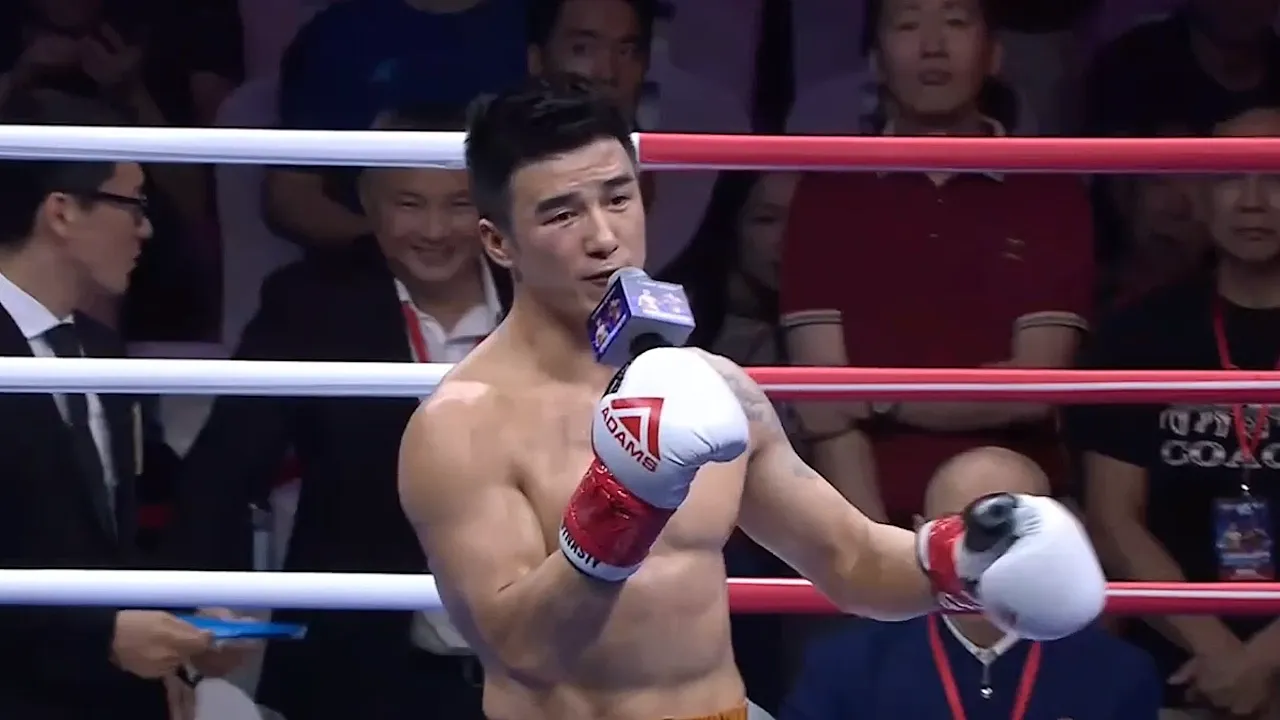 Long claimed that the fight was supposed to be punches and kicks only, but Buakaw kept going against those rules. So it was not the clinch that was the issue, but the mere act of throwing knees. He continued saying that since they offered Buakaw to fight MMA, he's ready to throw down under MMA rules now.
The perplexed Buakaw kept to himself and ignored the callout. With no conclusion in sight, Buakaw started greeting fans ringside and tried entertaining the confused crowd with a short demonstration on the pads.
The ring announcer finally made his way into the ring to end the farce, declaring that the earlier announced draw was now void. The fight will end with "no conclusion", but the promotion is happy to invite Buakaw again to rematch Wang Yan Long. It remains to be seen if Buakaw will accept the offer, seeing how stacked the cards were against him.