The Natural Born Krusher makes his way to Europe.
The leading Muay Thai promotion in the UK and Europe, Muay Thai Grand Prix has teased an announcement. "We have some exciting fight news … but it's still under wraps. We'll leave you with a clue; This K-1 fighter is the only THREE-WEIGHT CHAMPION in K-1 history and will be fighting on one of our MTGP shows! Any guesses?"
The announcement doesn't leave much room for interpretation, as Takeru is the only fighter holding said achievement. The Japanese star is scheduled to make his debut on June 24. While the promotion is UK based, the event is rumored to be in France, as leaked by one of Takeru's friends on social media yesterday. That's almost exactly one year after his fight against his nemesis Tenshin Nasukawa at 'THE MATCH 2022'. The event went on to break every imaginable PPV record in Japan, while selling out the Tokyo Dome.
An official announcement will be made on March 29, 1:30 PM Japanese time on Takeru's official YouTube channel and ABEMA.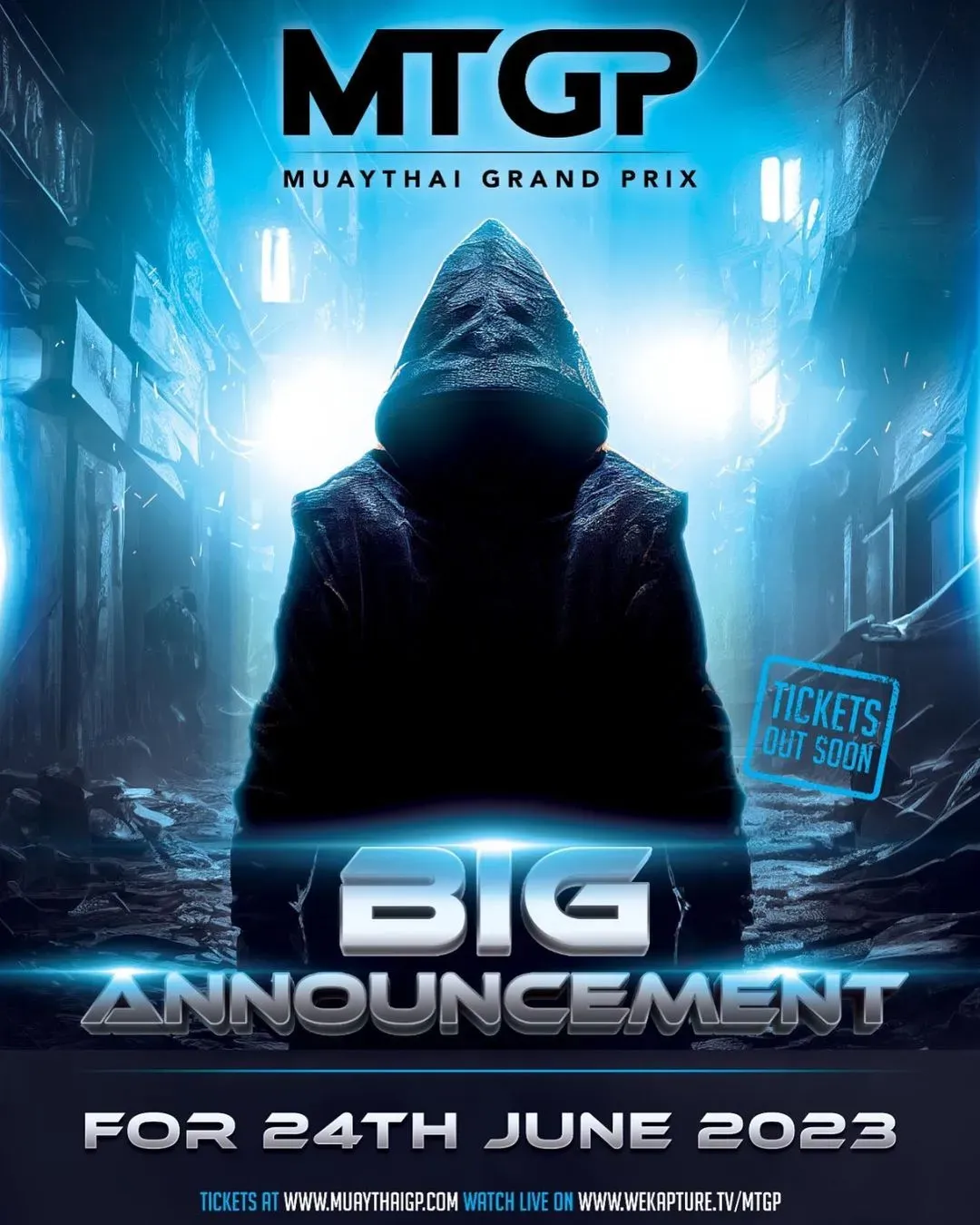 Takeru seemed to have a clear vision of how he wanted to spend his remaining career, not bound by exclusive contracts and obligations. At the end of last year, he announced that he parted ways with K-1, seeking a new purpose in the combat sports world and vacating his title.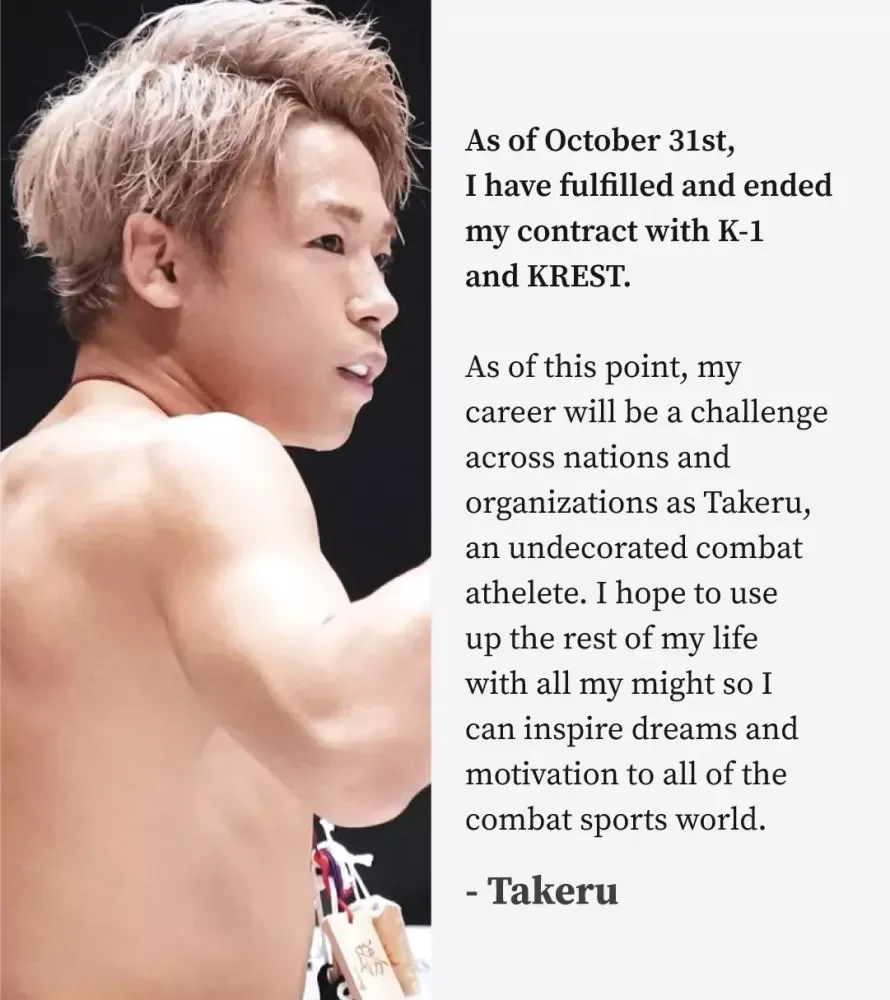 Not many however would have thought that his journey would take him to Europe. ONE Championship's golden boy Rodtang, who has previous history with Nasukawa, has been calling him out ever since and his signing with ONE Championship seemed nothing but a formality. Whether his contract with Muay Thai Grand Prix will be exclusive or over multiple fights has not been revealed yet. It is to note however, that Muay Thai Grand Prix has entered a partnership with ONE Championship in May of 2022, so an eventual switch to the Singaporean combat sports giant is within the realm of possibility.
While it's not been confirmed that his fight will be under Muay Thai rules, it would come as no surprise. The 31-year-old has been vocal about his love for the sport, having trained at Kaewsamrit Gym in Bangkok as an upcoming fighter, and even making his debut at the legendary Rajadamnern Stadium. The fighter from Japan has kept quiet so far, but with an official announcement around the corner, international kickboxing fans should feel delighted to be able to watch the K-1 star on European ground.