'The Best' has arrived in the Professional Fighters League.
Cedric Doumbe knows how to entertain. The 31-year-old Frenchman had massive hype and expectations heading into his PFL debut against Jordan Zebo this weekend, and boy, did he deliver.
Doumbe captured the audience at the sold-out Zénith Paris in Paris, France the moment he walked out. The former GLORY Welterweight champion announced his arrival in style, carrying a mattress with the words "Bonne Nuit Jordan" or "Good Night Jordan".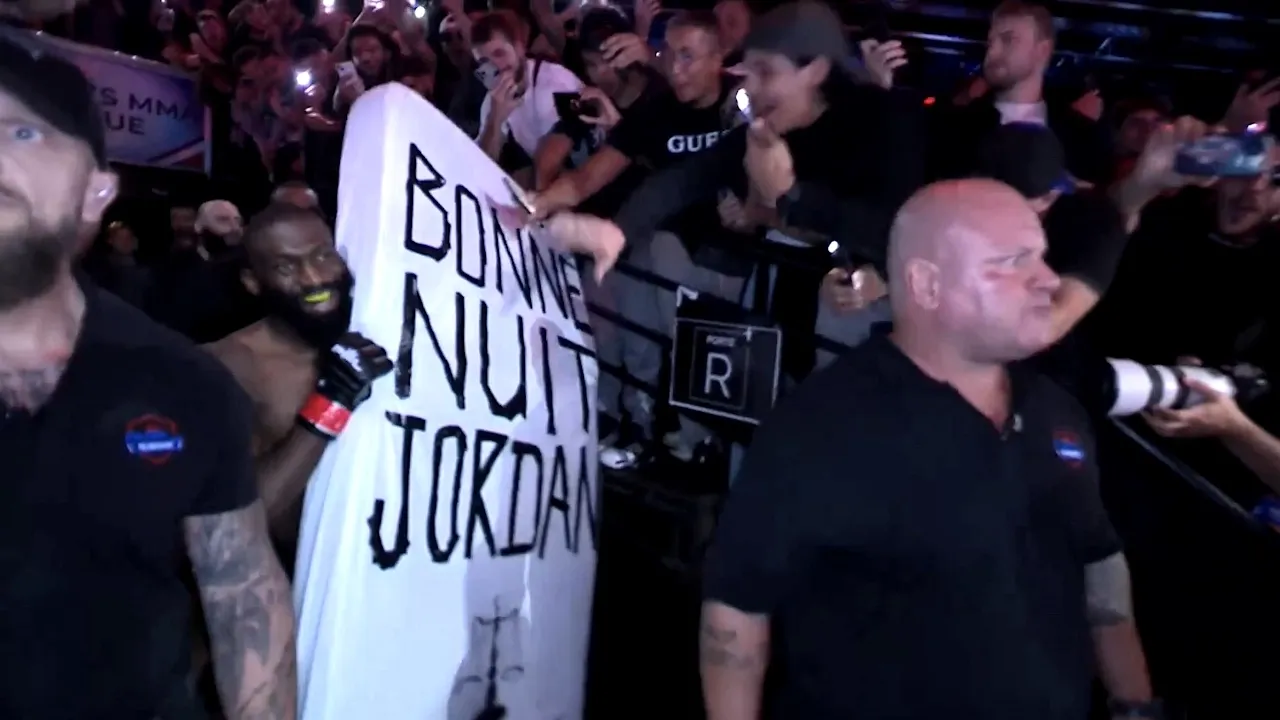 The mind games didn't stop there though. Doumbe was in complete command of the crowd, first quieting them down before starting a "JORDAN" chant. His fans answered with a resounding "You're going to die" before he finally made his way into the center of the cage to meet with referee Marc Goddard and his opponent.
Zebo wasted no time and immediately threw a head kick to start the fight, which was swiftly caught and countered by Doumbe. Doumbe first went for a sweep, but then stepped in and connected with a massive left hook that sent Zebo collapsing backward. Three more follow-up strikes toward the unconscious Zebro and it was all over.
A picture-perfect introduction to PFL and mainstream MMA fans – with this victory, Doumbe moves to 5-0, with all those wins coming inside the distance.
"That was one of the best preparations that I ever did in combat sports," Doumbe said after the win. "I feel in shape. Everything was settled to knock him out. I knew I would knock him out. That's what I expected.
"This is my specialty, I'm a kickboxer. He just came into it and that was easy."