Hyuma has finally been given his long overdue title shot.
The reigning RISE Super Featherweight champion Chan Hyung Lee will make his second title defense against the No. 1 ranked RISE contender Hyuma Hitachi in the main event of RISE 164, which will take place on January 28 at the Korakuen Hall in Tokyo, Japan.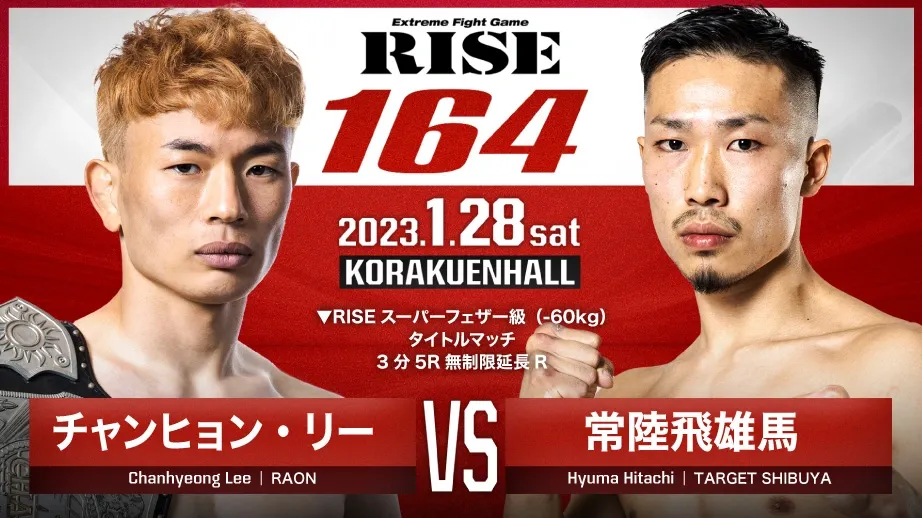 Lee returned to professional competition in July of this year, following a three-year-long absence from the sport and on the back of four consecutive losses. Despite this, he made a successful title defense with a fourth-round technical knockout of the interim champion Kazuma, which he followed up with a second-round knockout of the surging Kan Nakamura three months later. With stoppage victories of two highly regarded fighters, Lee seems to be in the best form of his career heading into his second championship defense.
Hyuma will come into the title bout on a seven-fight win streak, with his second-round knockout of the two-weight Shootboxing champion Yuki Kasahara earning him a place in the Beyond Kickboxing Rankings. While many felt that he had earned himself a shot at gold with a victory over Yusaku Ishizuki in April, who was at the time the highest-ranked RISE Super Featherweight contender, RISE opted to give the popular Kan Nakamura a chance instead. Following his statement victory over Kasahara however, it would be hard for anyone to deny that Hyuma isn't the most deserving challenger.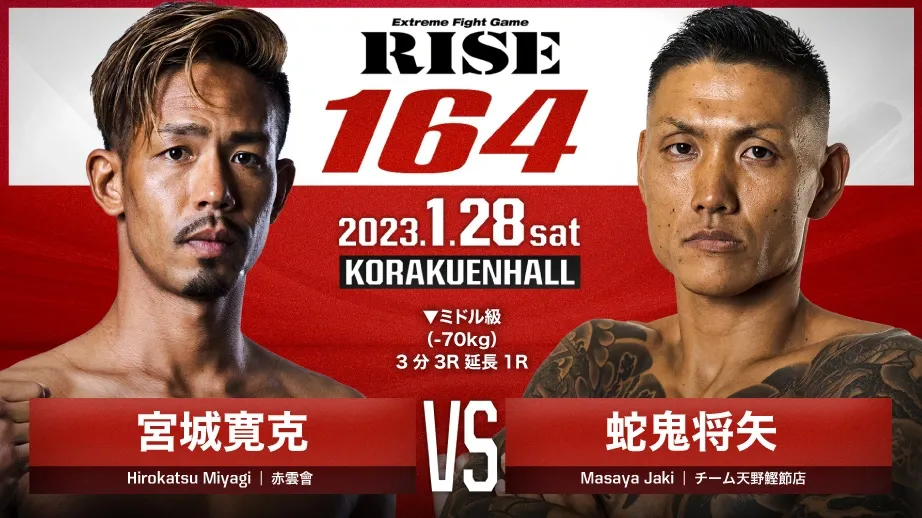 In the second announced bout of the evening, the No. 11 ranked RISE Middleweight (-70 kg) contender Hirokatsu Miyagi will face Masaya Jaki. The six-fight RISE veteran Miyagi has traded wins and losses over the past seven fights, but his split decision triumph over the aforementioned Kan Nakamura proves he can beat the best on his day. Masaya Jaki, on the other hand, will seek his first victory under the RISE promotional banner. He suffered a loss to the current welterweight champion Ryota Nakano in his debut and went to a draw with Shoji Sugimoto this August.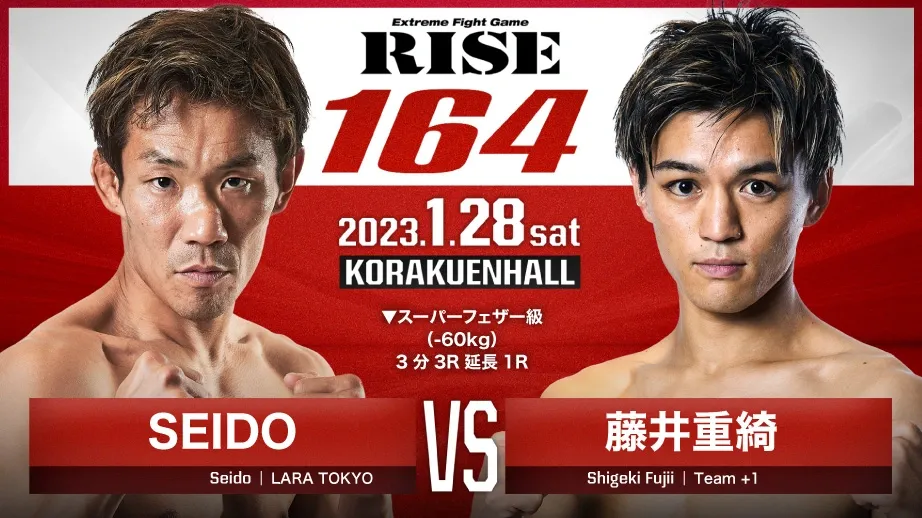 The third announced bout will pit the sixth ranked RISE Super Featherweight contender SEIDO against the ninth ranked Shigeki Fuji. Both fighters will try to bounce back from recent losses and retain their place in the official rankings. The 37-year old SEIDO will look to prove he's still in his physical prime against a man 10 year his junior, while Fuji will look to build on his 4-2 record with the promotion and edge one step closer to the title.