A grand total of three championship bouts have been announced for June 17 so far.
For the first time in the promotion's history, neither Rico Verhoeven nor Badr Hari will be featured at a COLLISION event – GLORY's flagship series of events. Considering their biggest and most popular stars will be unavailable, GLORY has apparently chosen to stack COLLISION 5 with title fights, as belts will be contested in three of their six divisions.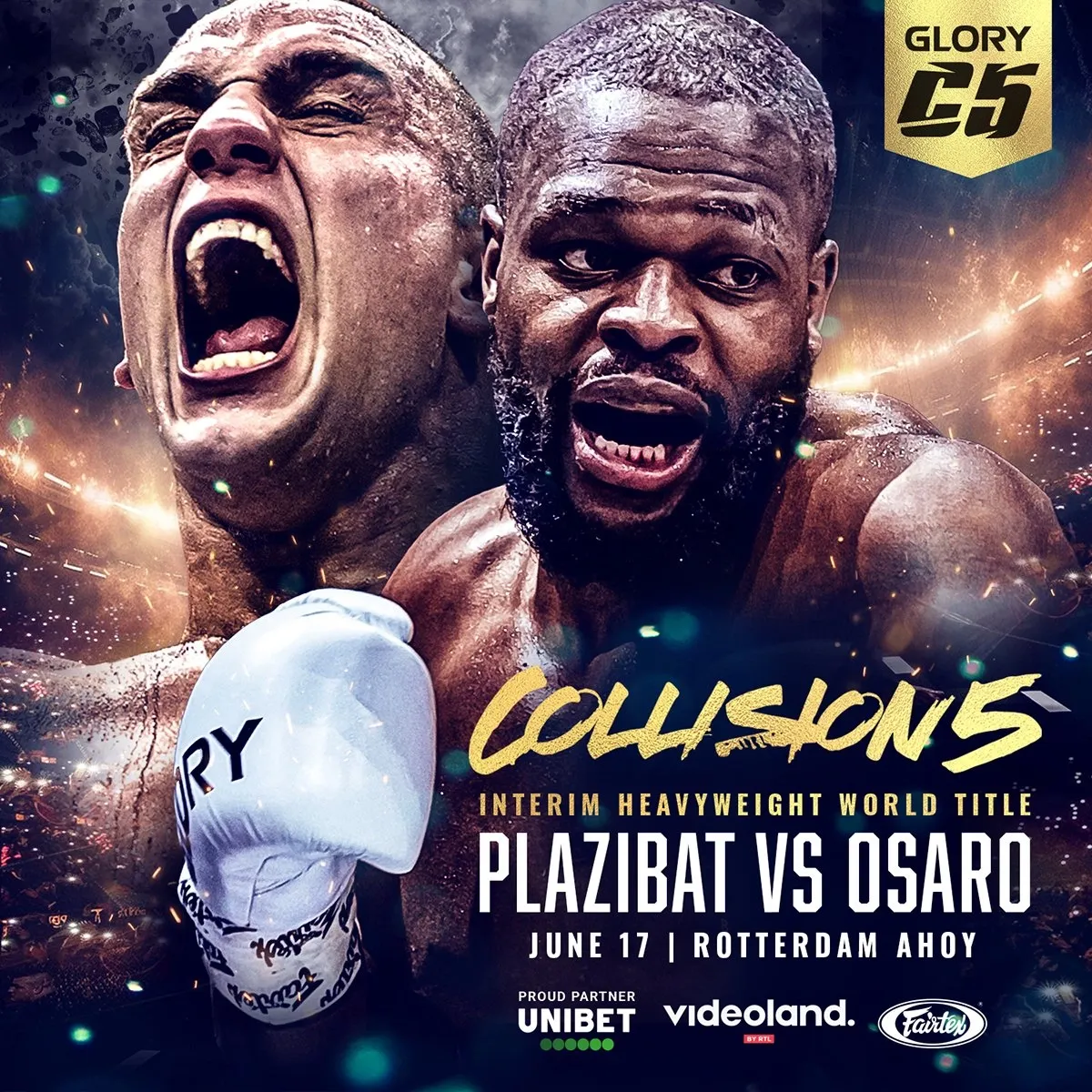 In the Heavyweight division, No. 1 ranked contender Antonio Plazibat will face the No. 2 ranked Tariq Osaro for the interim championship. Plazibat was initially expected to face Verhoeven for the undisputed title this summer, a reward for his four-fight win and knockout streak over top contenders, but Rico was forced to withdraw with a knee injury. Osaro, on the other hand, earned his chance at gold with a tournament triumph in a one-day four-man tournament that took place on April 29, which saw him stop both Jahfarr Wilnis in the semifinals and Murat Aygun in the finals.
A Heavyweight title fight between two tall, athletic power punches is always a treat to see and this main event should be so as well. Aside from a fight with Verhoeven sometime in the fall, capturing the interim title could obtain the winner a berth in the December heavyweight Grand Prix, although that hasn't been confirmed yet. A belt, legacy-defining victories, and a $500,000 prize for winning the Grand Prix are all potentially on the line for Osaro and Plazibat.
Donegi Abena will attempt to make his maiden Light Heavyweight title defense against the one-time ONE Championship and GLORY title challenger Tarik Khbabez. While some fans saw a rematch with the former champion Sergej Maslobojev as the most logical match-up, it seems that Maslobojev either hasn't recovered from the shin injury he sustained in the first Abena fight or is taking additional time to recover.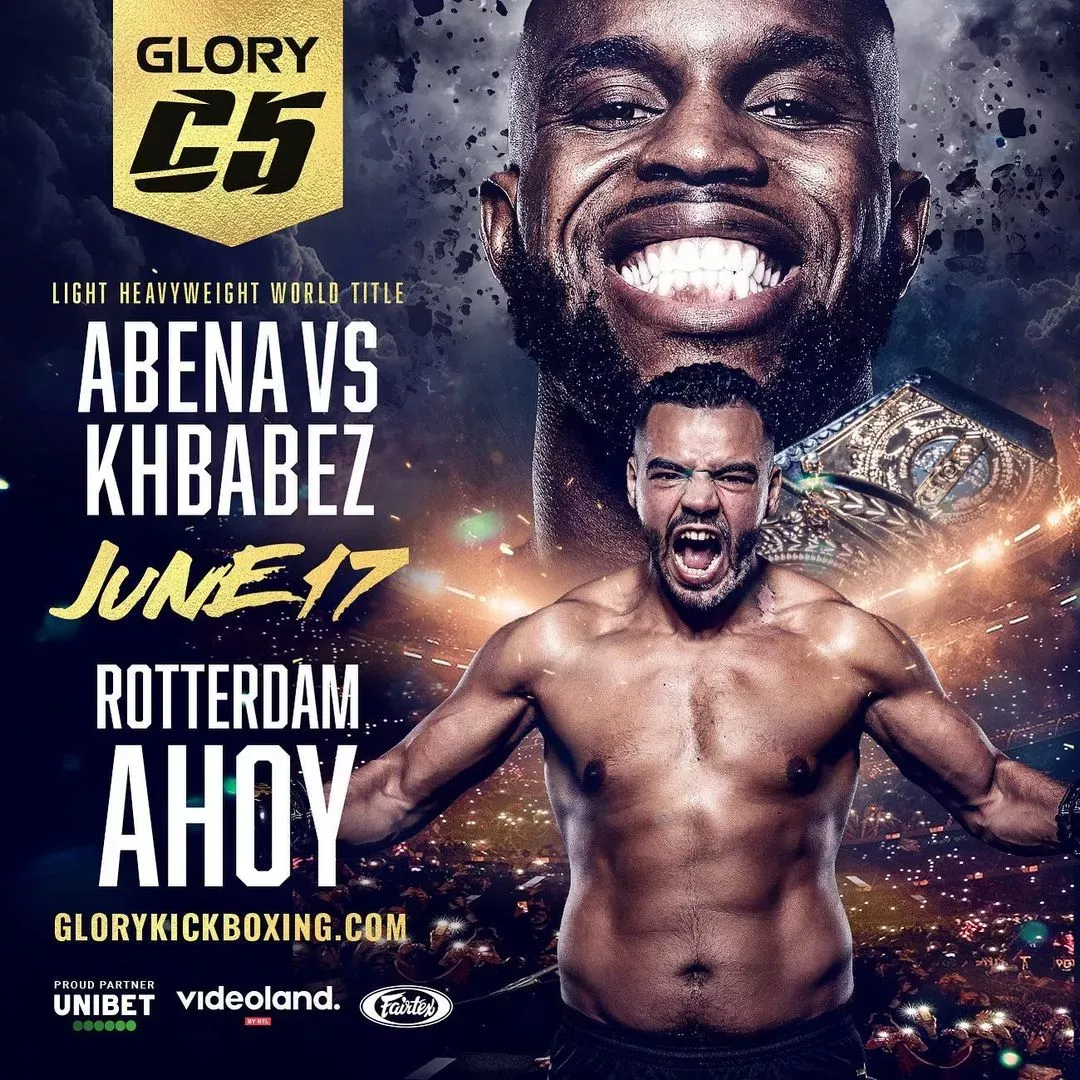 All the same, it seems a slightly strange fight. The Moroccan has won just two of his last seven, with the his last appearance being a stoppage of a short-notice replacement returning to kickboxing following a lengthy absence. Ibrahim El Bouni, who has been perfect under the GLORY banner so far, or Mohamed Amine, who overcame veteran Michael Duut in his GLORY debut, or even a rematch with Felipe Micheletti would've perhaps made more sense. Which is not to say that someone as good as Khbabez can't come away with the title, only that there are more deserving contenders.
As previously reported, Middleweight kingpin Donovan Wisse will face Serkan Ozcaglayan in his second title defense. The event will be available for viewing worldwide and tickets are now on sale.