As GLORY adds title fight number three, COLLISION 6 is shaping up to become one of the most stacked cards of the year.
Earlier today GLORY made known that Middleweight champion Donovan Wisse is set to defend his belt against the young up-and-coming Michael Boapeah in the GelreDome.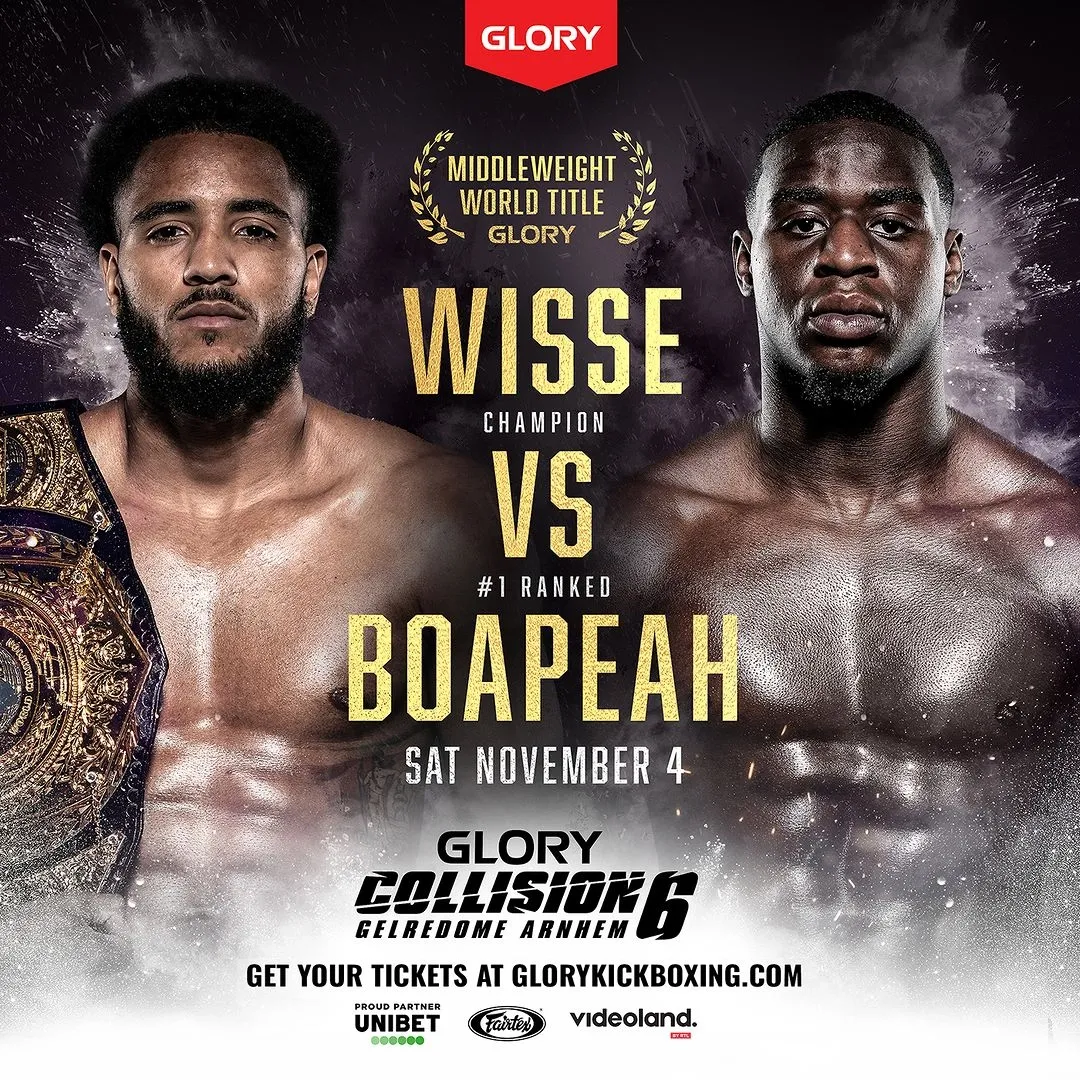 The fight was originally scheduled as the main event for GLORY 89 in Bulgaria, on the 7th of October, but was replaced by a fight for the Featherweight title between Petchpanomrung and David Mejia after Wisse caught dengue fever in his native Suriname in preparation for the fight. Luckily for his challenger 'The Timebomb', he doesn't have to wait for a very long time as COLLISION 6 is taking place only four weeks after the original date.
GLORY also added a Light Heavyweight clash between K-1 Grand Prix finalist Ibrahim El Bouni and former K-1 Cruiserweight Stefan Latescu to the November card.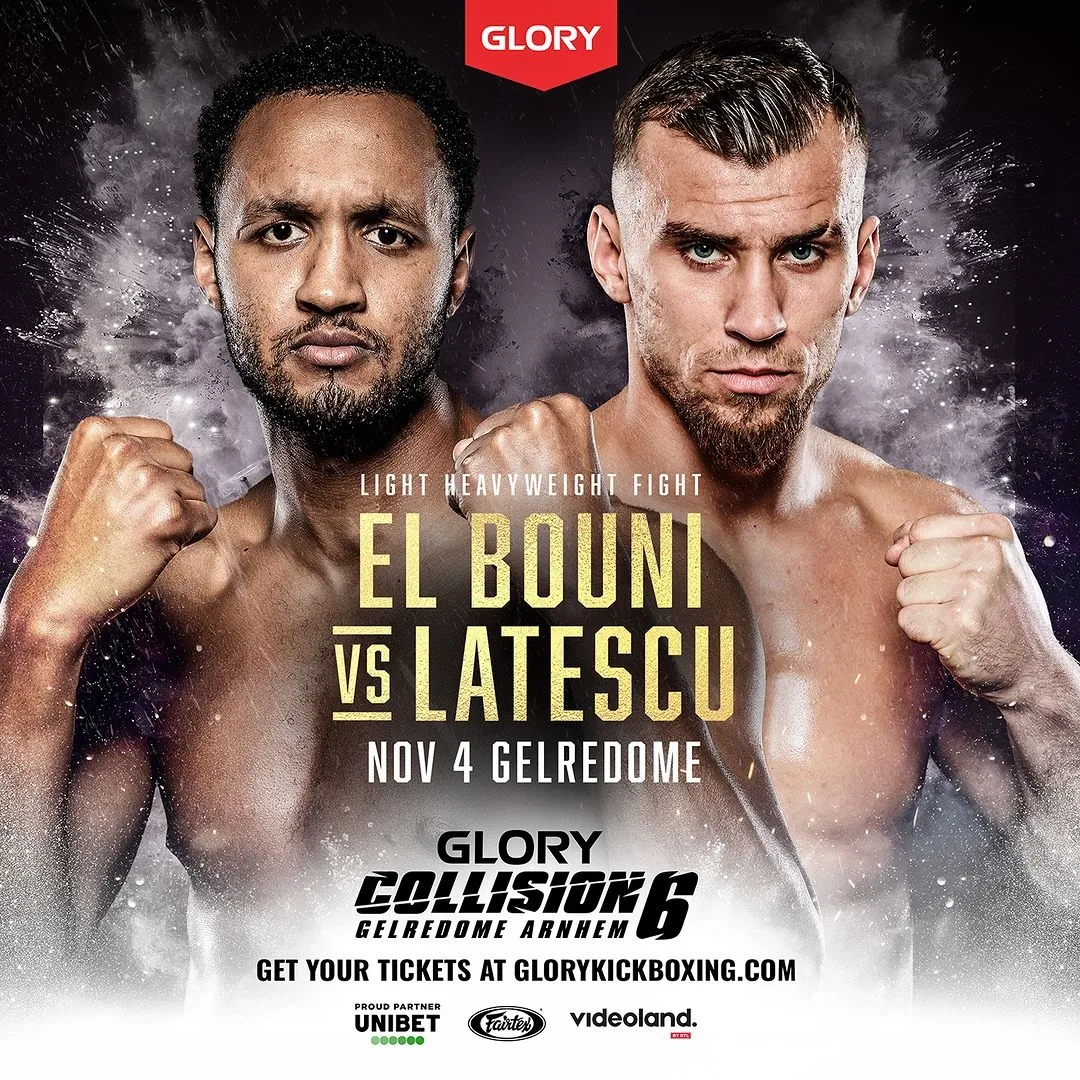 Both coming from recent dominant performances it promises to be a very interesting matchup. The match will turn some heads for those who follow the -95 KG division as Ibrahim El Bouni seems to be close to a title fight. So far the 31-year-old has been undefeated in GLORY, winning three back-to-back fights on the Rivals series before beating the Brazilian fellow contender Felipe Micheletti at COLLISION 5 back in June this year. The 21-year-old Latescu has been on the radar of kickboxing fans for years now. The Roumanian power puncher made his promotional debut at GLORY 88 defeating a highly decorated Muay Thai fighter from the nation of France in Pascal Traoré. The fight between 'Mister Cool' and 'The Golden Boy' surely will be one to keep an eye on the 4th of November.
GLORY Collision 6 will feature the long-anticipated return of the 'King of Kickboxing' Rico Verhoeven, who will defend his belt against the man of the moment Tariq Osaro. Additionally, Donegi Abena and Tarik Khbabez will determine who will be the true Light Heavyweight champion in a title unification bout.
So far the following matchups have been confirmed by GLORY.
COLLISION 6 FIGHT CARD
---
Champion Rico Verhoeven vs. Interim Champion Tariq Osaro – GLORY Heavyweight Title
Champion Donegi Abena vs. Interim Champion Tarik Khbabez – GLORY Light Heavyweight Title
Champion Donovan Wisse vs. Michael Boapeah – GLORY Middleweight Title
#2 Hamicha vs. #9 Diaguely Camara – Welterweight
#2 Serkan Özçağlayan vs. #5 Ulric Bokeme – Middleweight
#3 Ibrahim El Bouni vs. #6 Stefan Latescu – Light Heavyweight
#1 Abraham Vidales vs #2 Ahmad Chikh-Mousa – Featherweight