One of the longest reigning Krush champions intends to fight exclusively on K-1 events.
Krush Super Lightweight champion Daizo Sasaki formally vacated his title yesterday morning, following three successful championship defenses across a two-year-long reign. Having previously held the Krush Lightweight title, which he defended twice, Sasaki achieved two notable records with the promotion: he has the highest number of victories in Krush title bouts at seven and is tied second for most consecutive title defenses. A staple of Krush since the brand's inauguration, Sasaki has stated his intention to compete exclusively in flagship K-1 events from now on, with the intention of winning the K-1 Super Lightweight title in the future.
Krush has wasted no time in finding his replacement, as they immediately announced that a Krush Super Lightweight tournament would be held to crown the new champion. The eight-man tournament will take place over two events, with the quarterfinal bouts taking place on January 21, while the semifinals and finals will be held on April 28.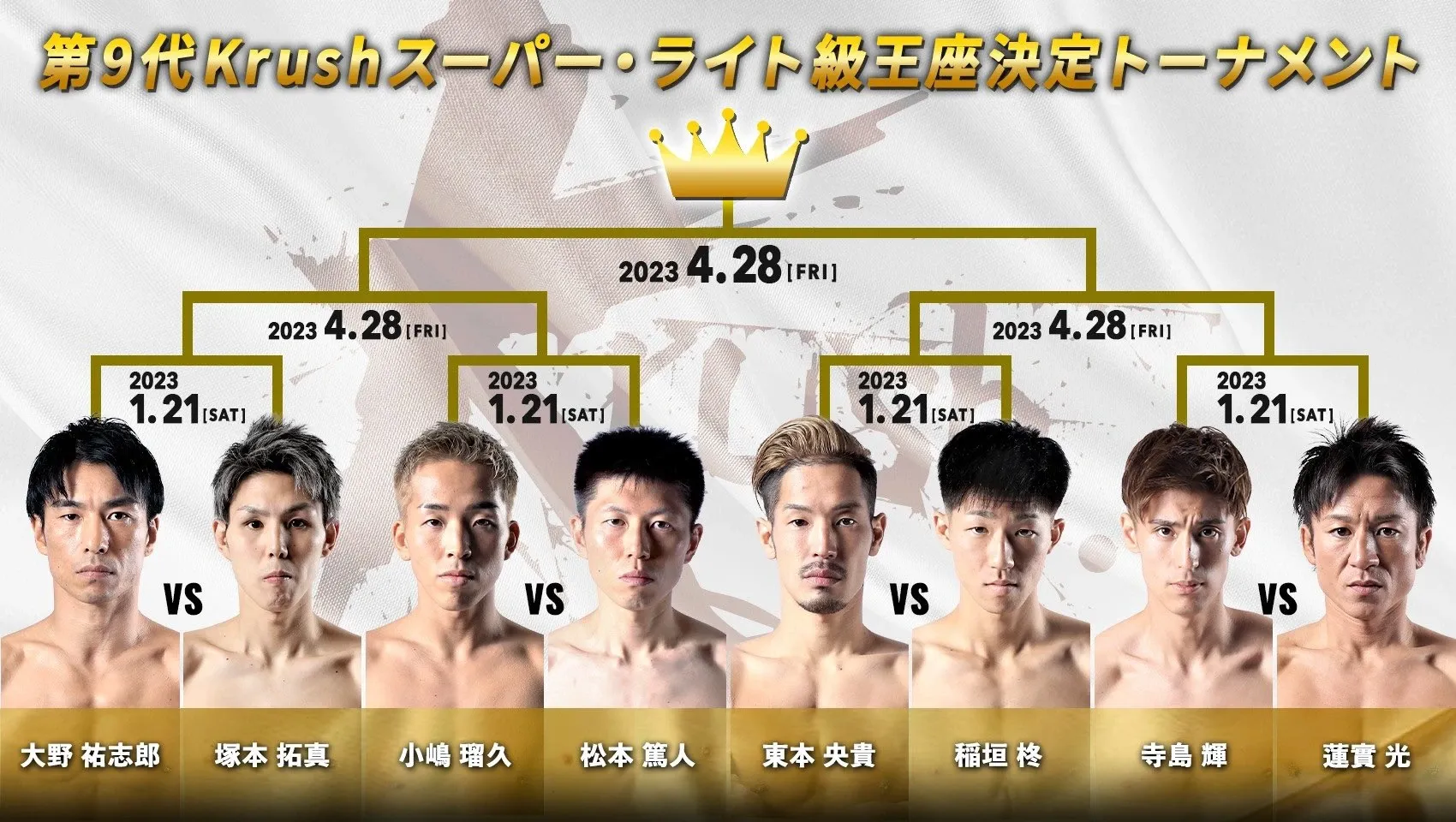 The quarterfinal bouts will see surging contender Takuma Tsukamoto face 34-fight veteran Yujiro Ono, amateur standout Ruku Kojima face the 38-year old Atsuto Matsumoto, budding prospect Shu Inagaki face the 2012 Krush Youth Grand Prix runner-up Hisaki Higashimoto and Hikaru Terashima face the former mixed martial artist Hikaru Hasumi.
While clear favorites for the finals present themselves in Ruku Kojima and Shu Inagaki, the beauty of tournaments is that anything can happen, especially in the latter two stages which will be contested over a single day.