The world's best Middleweight will try to overcome the hard-hitting Boapeah.
Donovan Wisse, who recently debuted in our pound-for-pound rankings, will attempt his third GLORY Middleweight championship defense against Michael Boapeah, GLORY's top-ranked contender, in the main event of GLORY 89 on October 7.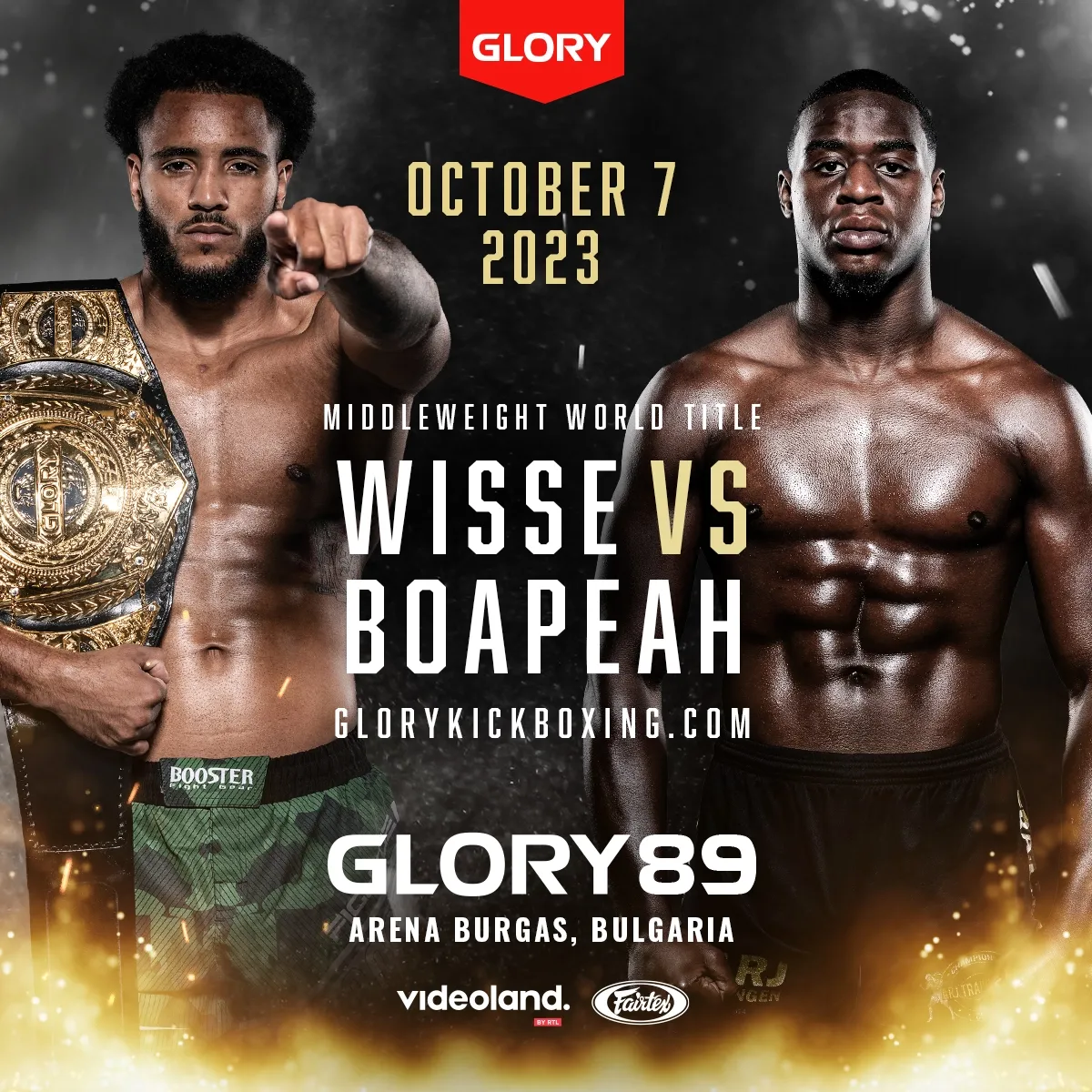 Wisse, who's only suffered one solitary loss in his entire professional career, has established himself as both the world's best Middleweight and a pound-for-pound talent on an eight-fight win streak over the course of the past four years, with victories over the likes of Serkan Ozcaglayan, César Almeida and Yousri Belgaroui. Boapeah, who's amassed a 4-1 record with Europe's leading promotion, rebounded from a loss to Sergej Braun in October with three wins over contenders who were at one point or another featured in our divisional rankings.
As previously reported, a Lightweight bout between one-time title challenger Stoyan Koprivlenski and the once-defeated Sorin Căliniuc will likewise take place at the event.