Former Glory champion Cedric Doumbe is making his debut in the PFL this Saturday at PFL Europe: Playoffs Paris.
Former kickboxing standout Cedric Doumbe will make his debut in the PFL Paris tomorrow evening. Doumbe switched to MMA after retaining his GLORY Welterweight title against his long-standing rival Muthel Groenhart at GLORY 77 in 2021. Since his switch, he has accumulated a record of 4-0, with all fights ending in stoppages. A contract with the UFC was an obvious next step for the 31-year-old Frenchman, but the Professional Fighters League proved more resolute in the battle for the signature of 'The Best'.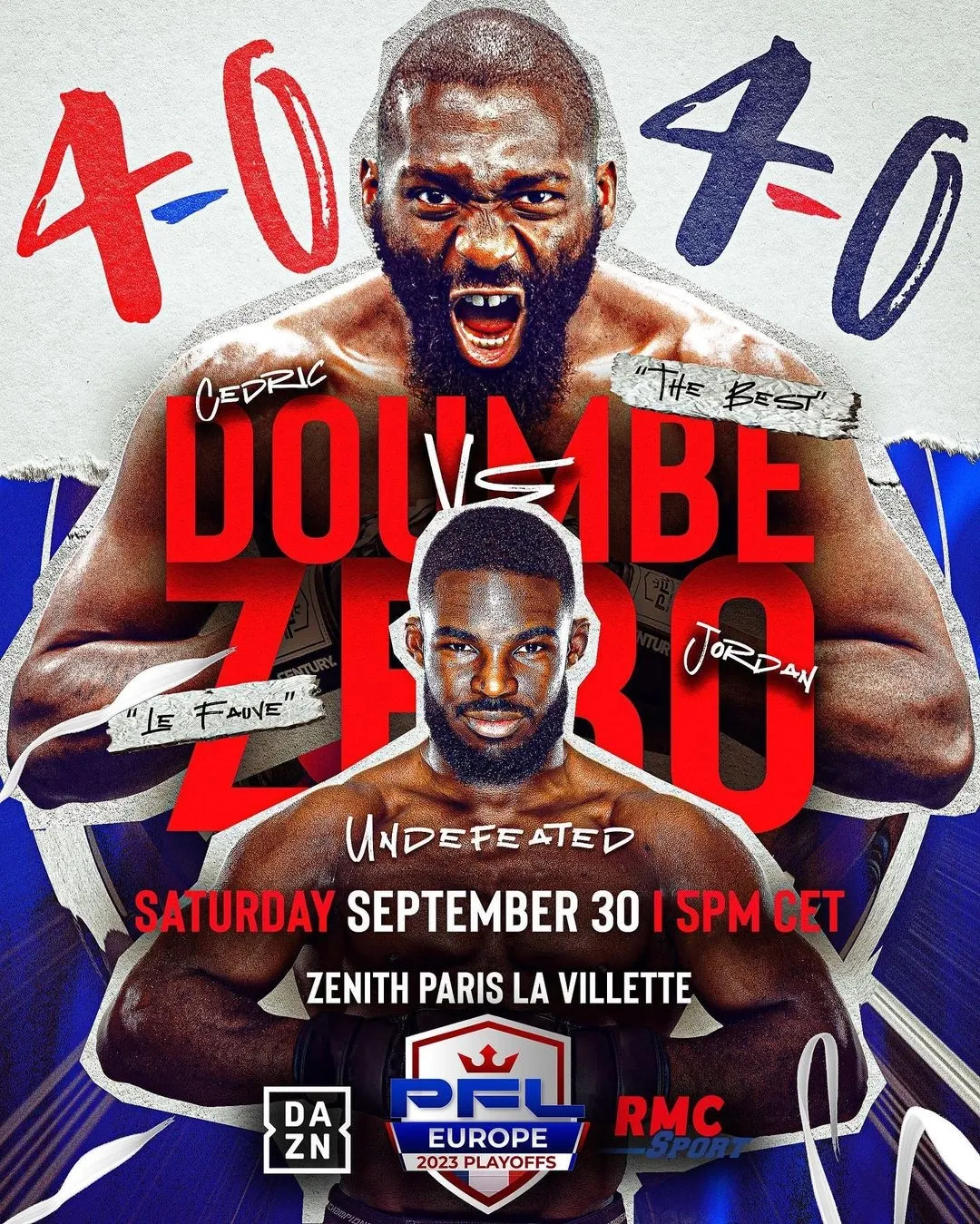 It won't be an easy match for the former GLORY champion as he's facing a young and eager prospect in his fellow countryman Jordan Zébo. Zébo has a wrestling base – the bane of many inexperienced kickboxers transitioning into the cage. But the just 23-year-old Zébo, who goes by the ring name of 'Le Fauvre' meaning 'The Beast', is not limited to the ground. He won his last fight against Mickael Sardi with an impressive head-kick knockout.
Doumbe isn't the only fighter with a kickboxing record on this MMA card. The 25-year-old Dakota Ditcheva has an impressive pedigree inside the kickboxing ring. A multiple-time junior and senior IFMA world champion, the English native has earned her stripes in the ring. Ditcheva continues to show her talent as she's still undefeated in her eight fights in the cage. Another seasoned kickboxer fans can look forward to is Geisym Derouiche. As a regular on the French regional circuit, Derouiche has shared the ring with the likes of GLORY fighters Arman Hambaryan and Diaguely Camara.
Tomorrow evening at 5:30 PM CET, PFL Paris will kick off in the Zenith Arena, with live coverage on DAZN.