A young talent matched up against the reigning champion.
During the COLLISION 6 press conference, GLORY revealed that the much-anticipated bout between 'House of Glory' winner, Anwar Ouled-Chaib and the reigning Glory Welterweight Champion Endy Semeleer will take place in Rotterdam on GLORY 90 on the 23rd of December. This fight was originally planned for COLLISION 6 but was postponed due to Anwar sustaining a foot injury.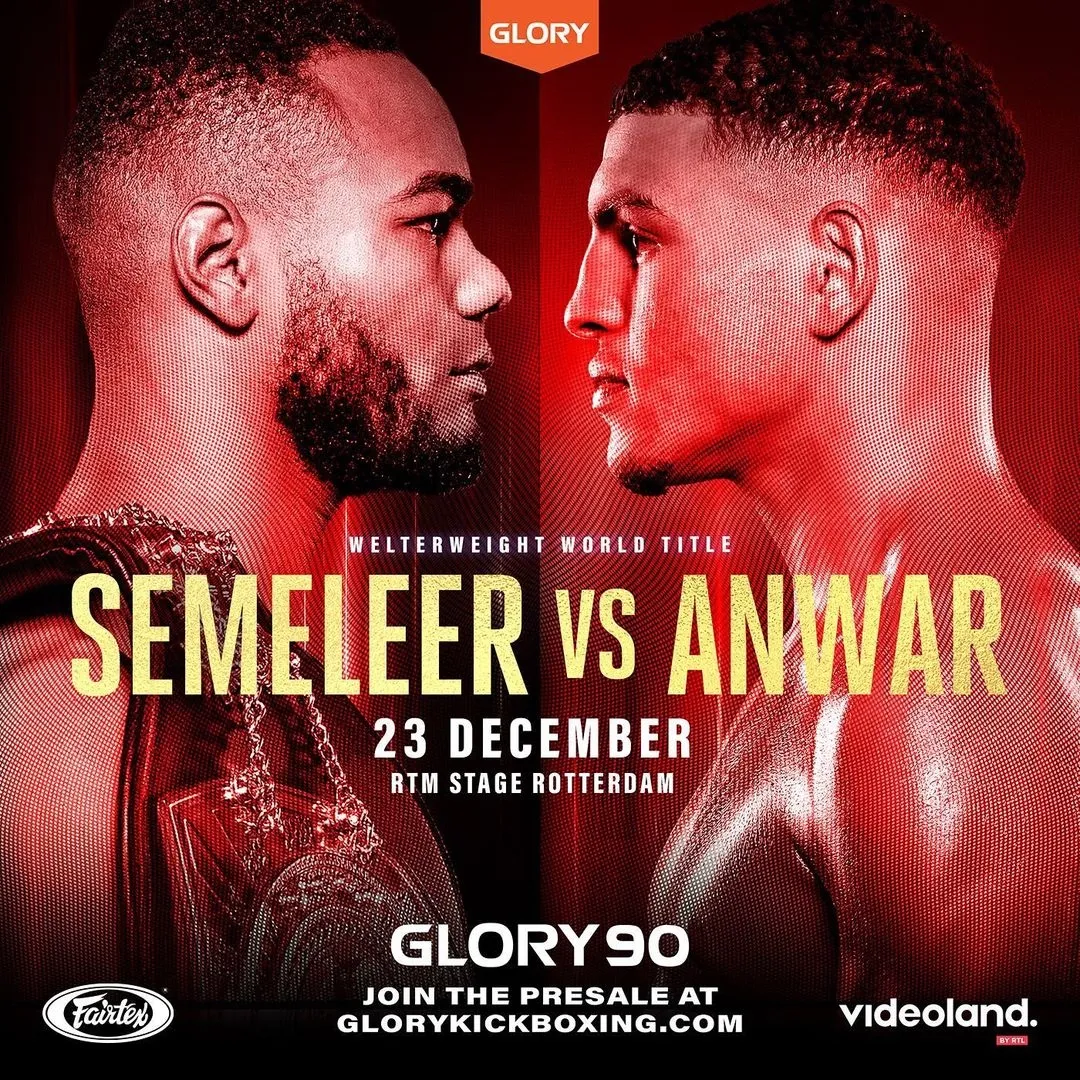 For non-Dutch viewers, this fight might come as a surprise. 'House of Glory' was a TV show on Dutch streaming platform Videoland in the style of 'The Ultimate Fighter'. Two teams led by Rico Verhoeven and Badr Hari were matched against each other in search of new Welterweight talent.
Anwar Ouled-Chaib (3-0) was one of the youngest and least experienced contestants in the House of Glory program. Even though he doesn't have that much experience as a professional fighter, he came out on top against Mike Frenken and GLORY regular Robin Ciric – whether that's enough to pose a challenge for Endy Semeleer remains to be seen.
Endy Semeleer on the other hand is currently on a 9-fight winning-streak and will try to maintain the number one spot in 77 KG division. With wins over Welterweight elites such as Jay Overmeer, Alim Nabiyev and former GLORY champion Murthel Groenhart he should be a sizeable favorite over his opponent.