Dutch fighting promotion Enfusion has announced their new label 8TKO.
Last month, Dutch fighting promotion Enfusion announced its latest endeavor - 8TKO, a kickboxing and MMA tournament-style promotion. The new label will feature a format similar to the K-1 World Grand Prix, with 12 fighters competing in a qualifying round to determine who makes it to the final 8. In addition, two wildcard slots will be awarded, with one reserved for the previous champion. So far, the organization has revealed weight divisions of 61 kg, 70 kg, 80 kg, and an open weight category.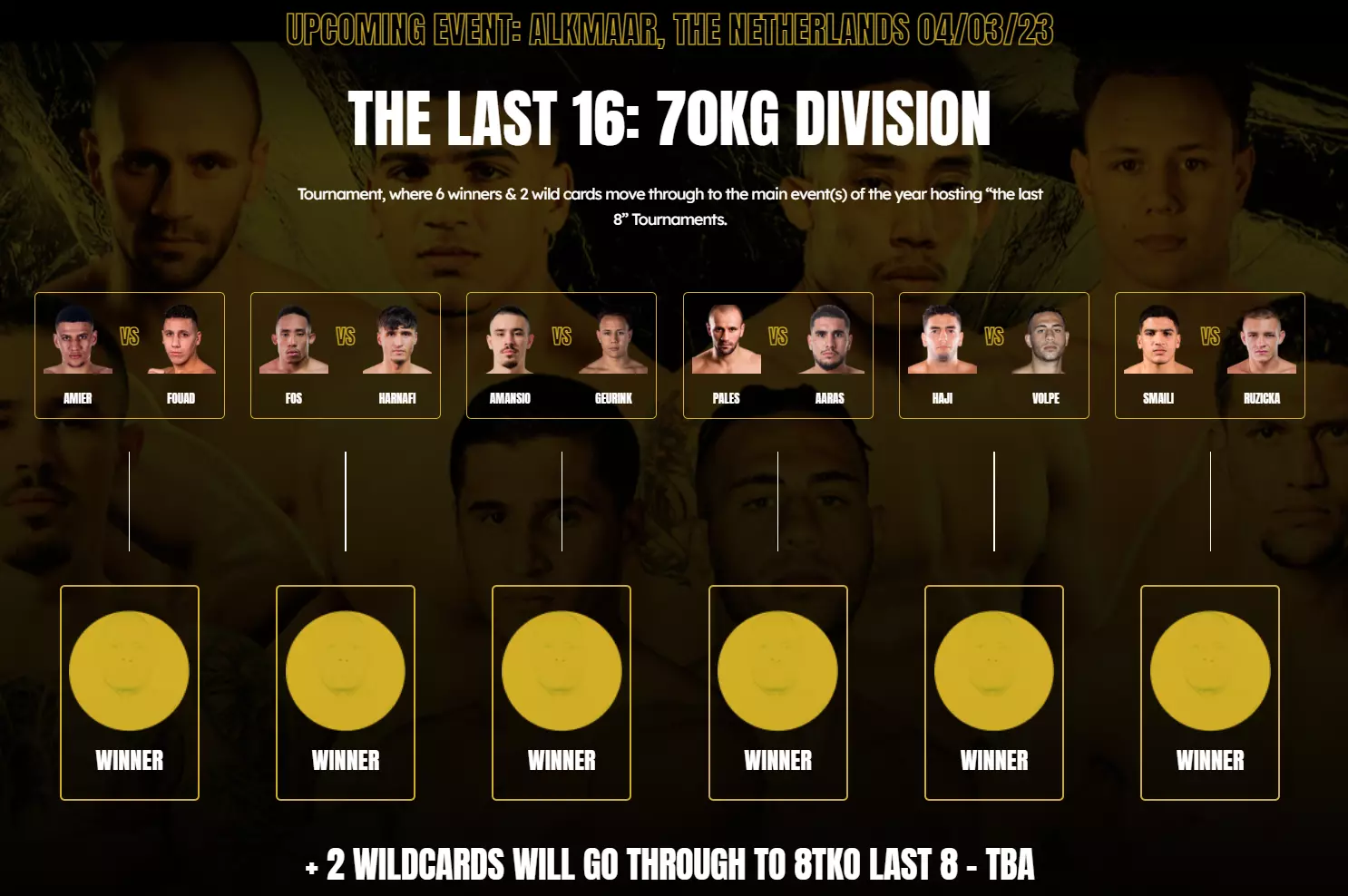 In the Dutch Telegraaf podcast 'De Rechtse Directe' Enfusion CEO Edwin van Os spoke on the goals of the new label. Enfusion has always been in the shadow of the bigger promotions, GLORY and ONE, who sign the top fighters to exclusive contracts. As a result, Enfusion has been forced to cultivate its own talent. With 8TKO, the organization aims to establish itself as a tier-A promotion that can compete with the industry heavyweights. However, Van Os doesn't see it as competition, preferring to "share a big cake, instead of having a smaller one all to himself."
The new organization was originally called T8KO, pronounced as Tate KO, after the well-known and controversial Enfusion veteran Andrew Tate, who was set to act as a media partner along with his brother Tristan. However, following Tate's arrest, Enfusion issued an Instagram post stating that, "In consultation with the Dutch Fight Sports Authority, it has been agreed that the Tate brothers will not be part of the new label, pending the investigation." The Fight Sports Authority also summoned Enfusion to change the name of their new brand, hence 8TKO.
8TKO will kick off with the 70kg division on March 4th, in Alkmaar, the Netherlands. This will be followed by the 80kg division two weeks later on the 18th.
Further details on the fightcards will follow shortly.