The Natural Born Krusher is back.
Japanese kickboxing star Takeru has announced that he officially parted ways with K-1 and his long-time gym KREST, and is now a free agent.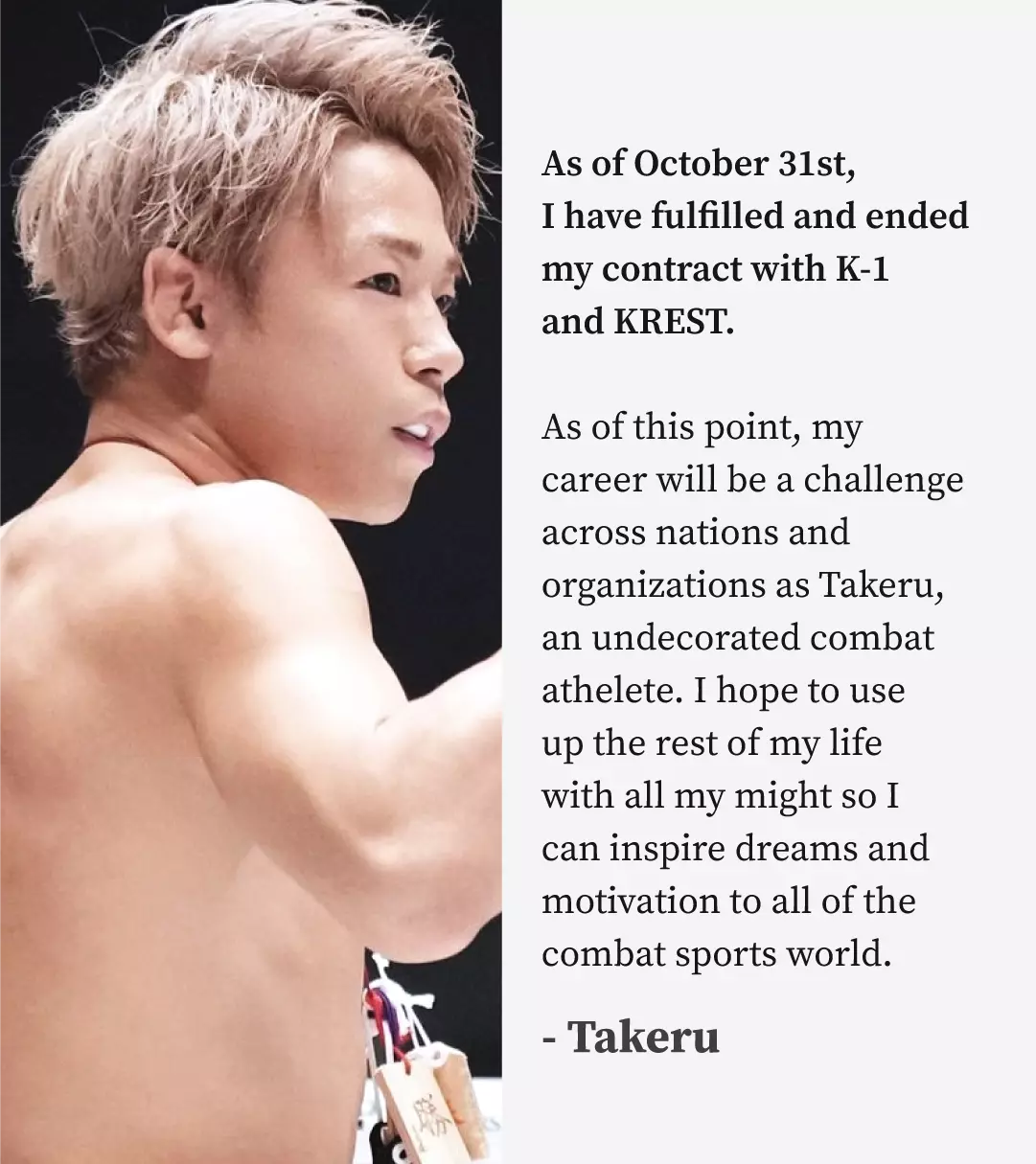 The 'Natural Born Krusher' is the former K-1 Super Featherweight Champion, K-1 Featherweight Champion and K-1 Super Bantamweight Champion, which makes him the only fighter in the promotion to hold belts in three different divisions. In his latest outing, he lost a unanimous decision against Tenshin Nasukawa at 'THE MATCH 2022' in June of this year. Having called each other out for years, the fight slowly but surely became the most sought-after fight in the Japanese combat sports scene. With Tenshin Nasukawa announcing that this will be his last year in the sport, K-1 and RISE finally came together to announce 'THE MATCH 2022'.
Selling out the Tokyo Dome, and breaking every PPV, gate, and attendance record in the process, 'THE MATCH 2022' was without a doubt one of the biggest kickboxing events ever.
While Tenshin Nasukawa has a much clearer path ahead of him, with his long-planned professional boxing career starting next year, Takeru's future was much more uncertain. Many fans speculated that the 31-year-old will retire, having achieved everything there is to achieve for him in the confines of K-1, while some others thought he might give MMA a try.
In his post-fight speech – fully translated on the-fighter.net, Takeru announced an extended break to focus on his mental and physical health, while detailing the toll the sport has taken on him in the last 14 years of his professional career.
To not much surprise, Takeru was already seen back in training only three weeks later.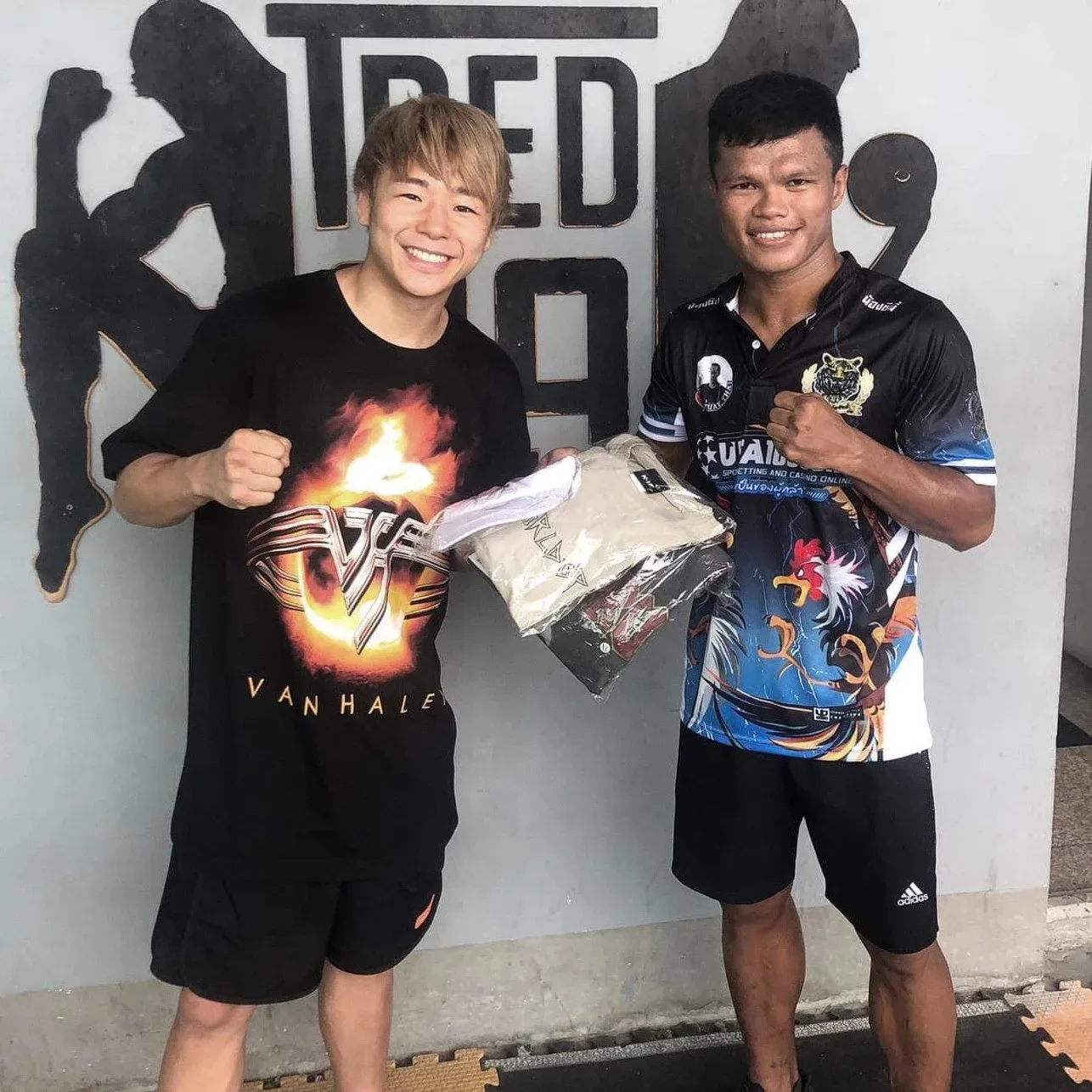 Touring through different gyms in Thailand, and catching up with former opponents such as Yotkitsada, the fighter made a much more happy impression, quickly dispersing rumors of him retiring.
Shortly after – back in Japan, pictures of him getting much-needed surgery to fix issues in his hands and back were circulating all over social media.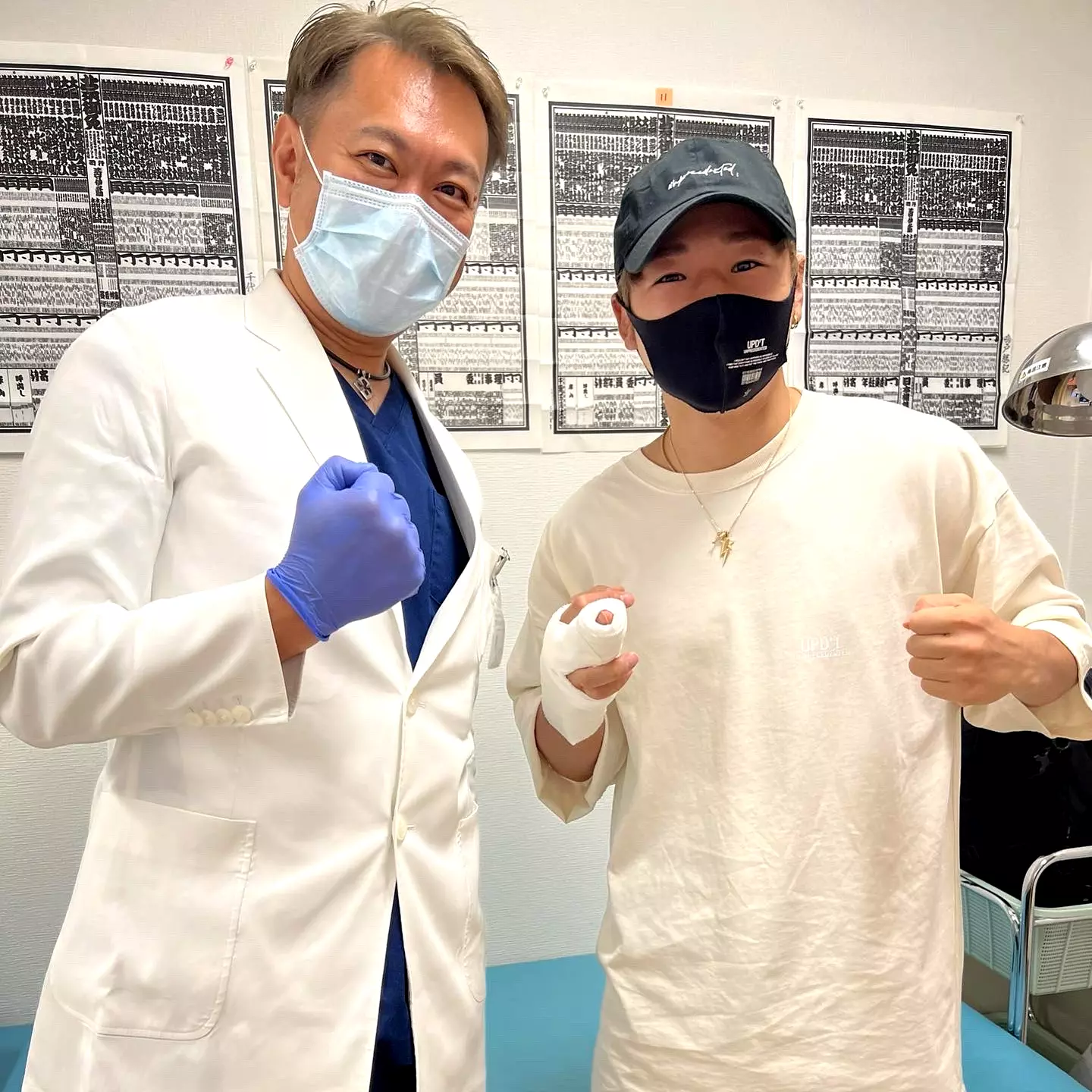 As of yet, there are no news on where Takeru will be heading.
Being the star that he is, there is no shortage of other fighters calling him out. Most notably several ONE Championship athletes have been trying to get the Japanese fighters' attention throughout the last year, with Rodtang Jitmuangnon, Jonathan Haggerty and Zhang Peimian calling him out during his 'THE MATCH 2022' preparations. Especially the ONE Flyweight Muay Thai World Champion Rodtang has been vocal about wanting to challenge Tenshin Nasukawa & Takeru, which makes sense given his history with the former, losing a close decision in a fight of the year contender, just before signing with ONE Championship.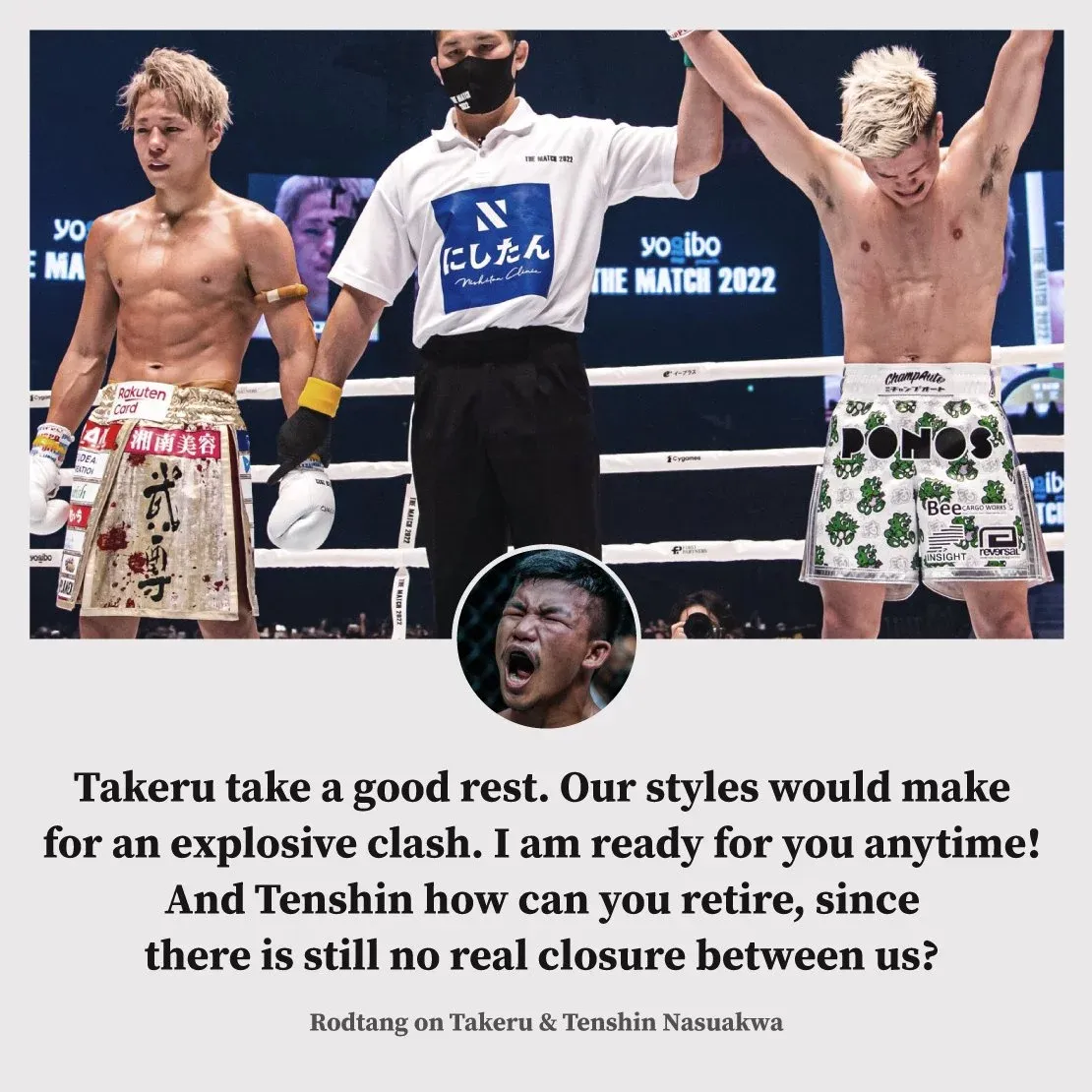 It's hard to imagine Takeru without K-1, and K-1 without Takeru – that's how synonymous the two entities have become throughout the last years.
Nonetheless, it's quite characteristic for the former champion, to once again push himself, go beyond his comfort zone and challenge the world.