K-1 will turn 30 in March and the promotion is stacking their anniversary show with talent.
Four champions will try to retain their belts at K-1's yearly flagship event K'Festa 6, which will take place at the Yoyogi National Stadium in Tokyo, Japan on March 12. Akihiro Kaneko will defend the -55 kg title against Kompetch, Taio Asahisa will defend the -62.5 kg title against Yuki Yoza, Hiromi Wajima will defend the -70 kg title against Jomthong and in the sole women's title bout of the evening, Phayahong will defend the -45 kg title against Miyuu Sugawara.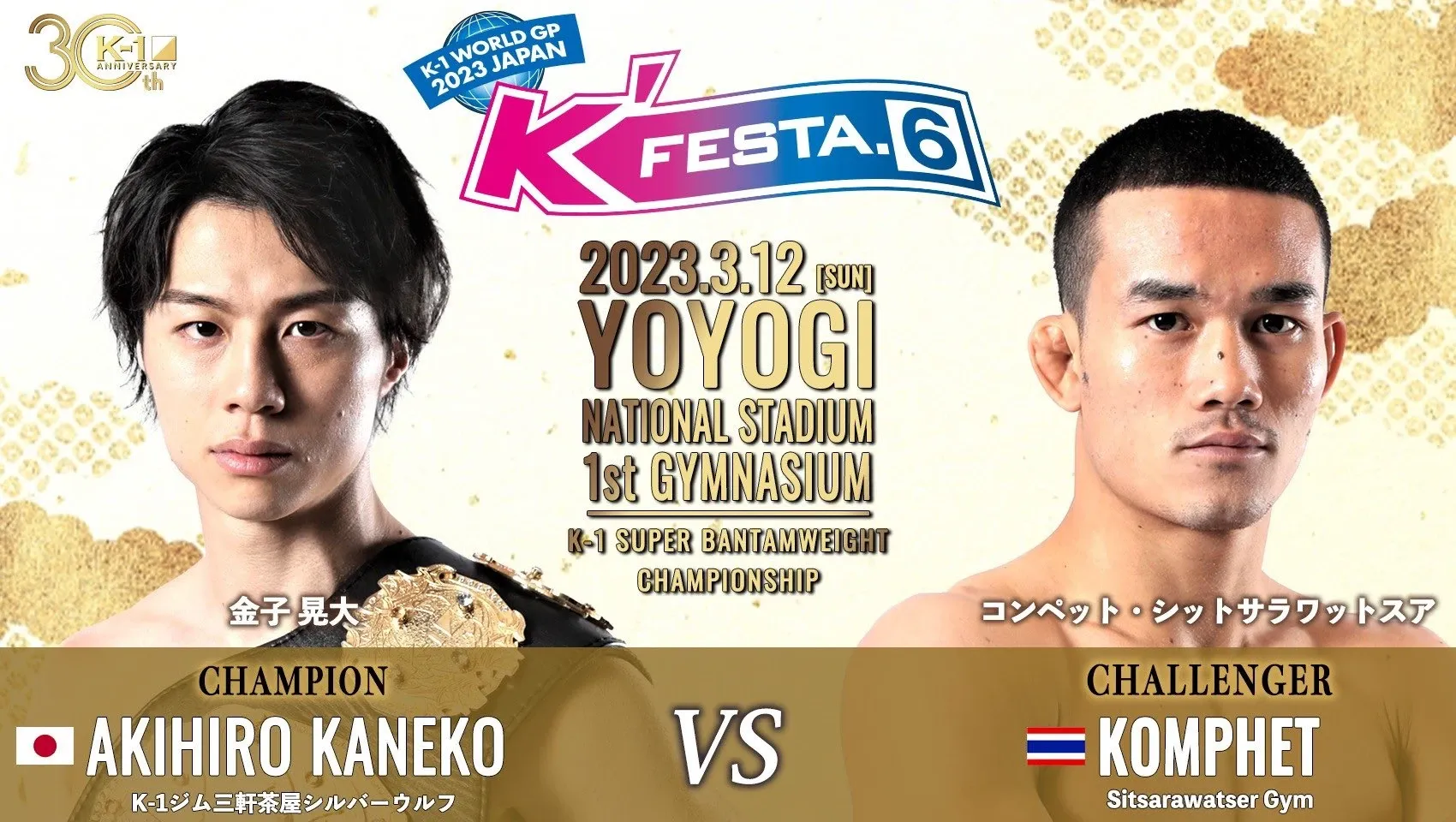 One of the fighters being groomed as the successor to Takeru, Kaneko has established himself as one of the best fighters at his weight in the world and the best in K-1. After capturing the Super Bantamweight title in a 'Fight of the Year' contender with Masashi Kumura in February, Kaneko bounced back from his loss to Masahiko Suzuki in June with two victories and is now making his first defense against the former two-weight Lumpinee Stadium champion Kompetch, who debuted in K-1 with a decision win over the aforementioned Kumura. Should he make it past Prajanchai on the 20th, he'll definitely be one of the best opponents Kaneko has faced so far.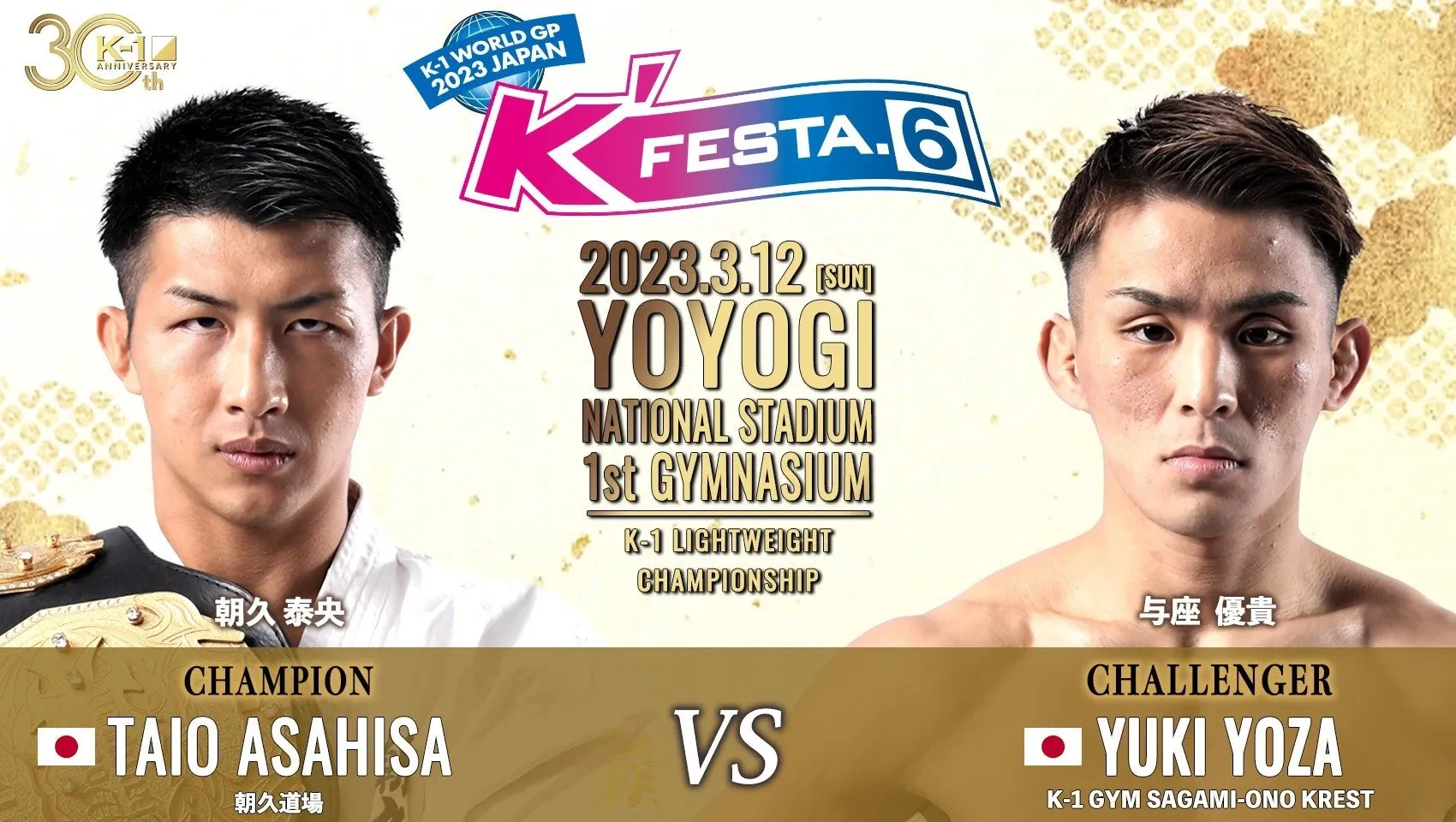 The best and third-best kickboxers at -64 kg will face each other, as Taio Asahisa will defend his Lightweight title against Yuki Yoza. The pair first met in February of the past year, with Yoza winning the fight by unanimous decision. Although Asahisa has spent the year outside of the ring, rehabbing an injury, Yoza has gone on the overcome two solid opponents in Yuto Shinohara and Aikpikart, which solidified his spot at the top of our rankings and earned him our 'Breakthrough Fighter of the Year' award.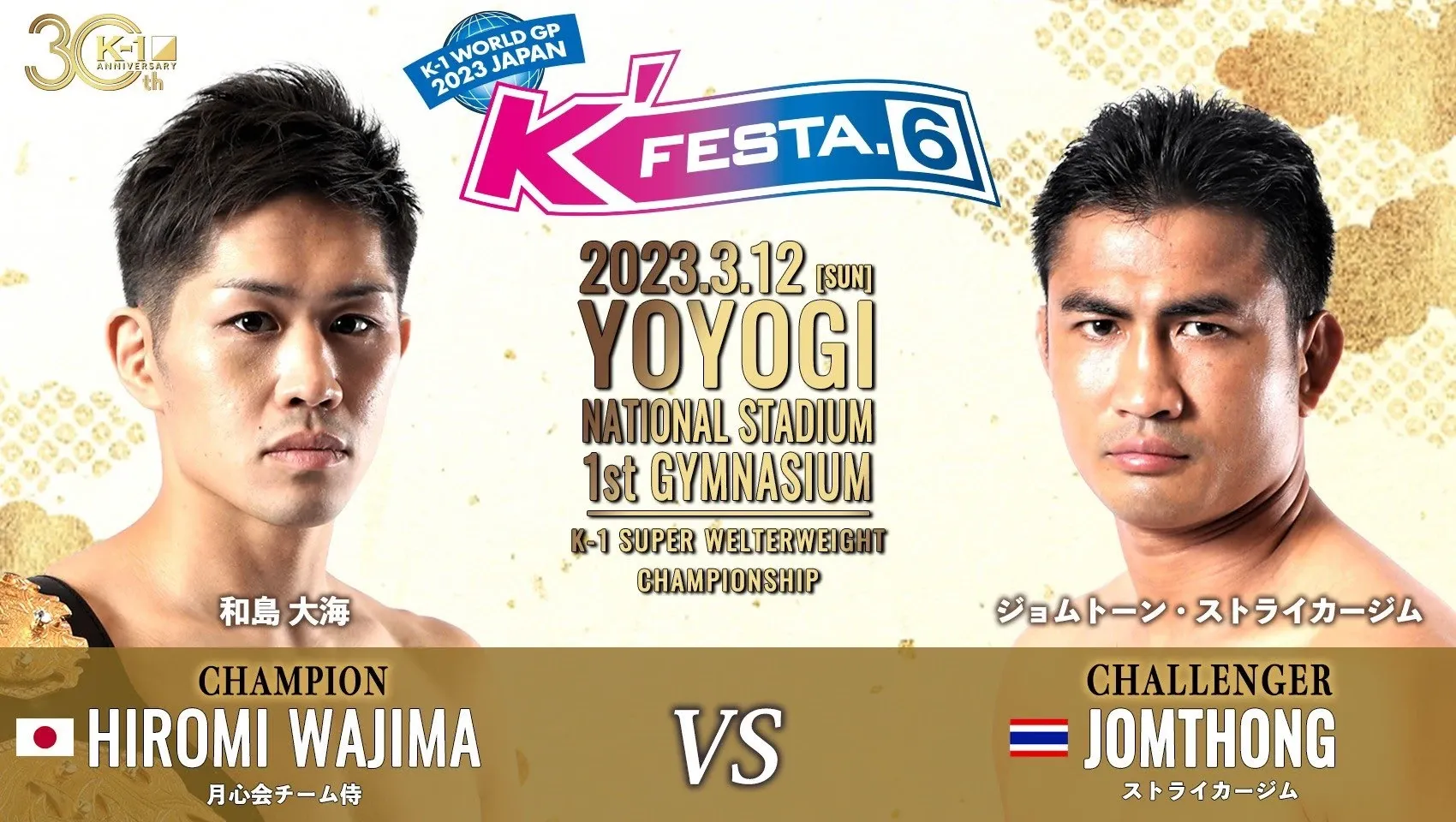 K-1 Super Welterweight champion Hiromi Wajima, who's currently riding a six-fight win streak, will be faced with perhaps the toughest opponent of his career so far, as he has been booked to defend his title against the former four-weight Rajadamnern Stadium champion Jomthong. With five stoppages in his last six fights, Wajima is in the best form he's ever been in, while Jomthong returned from a two-year break from competition to quickly finishing two opponents in two K-1 appearances.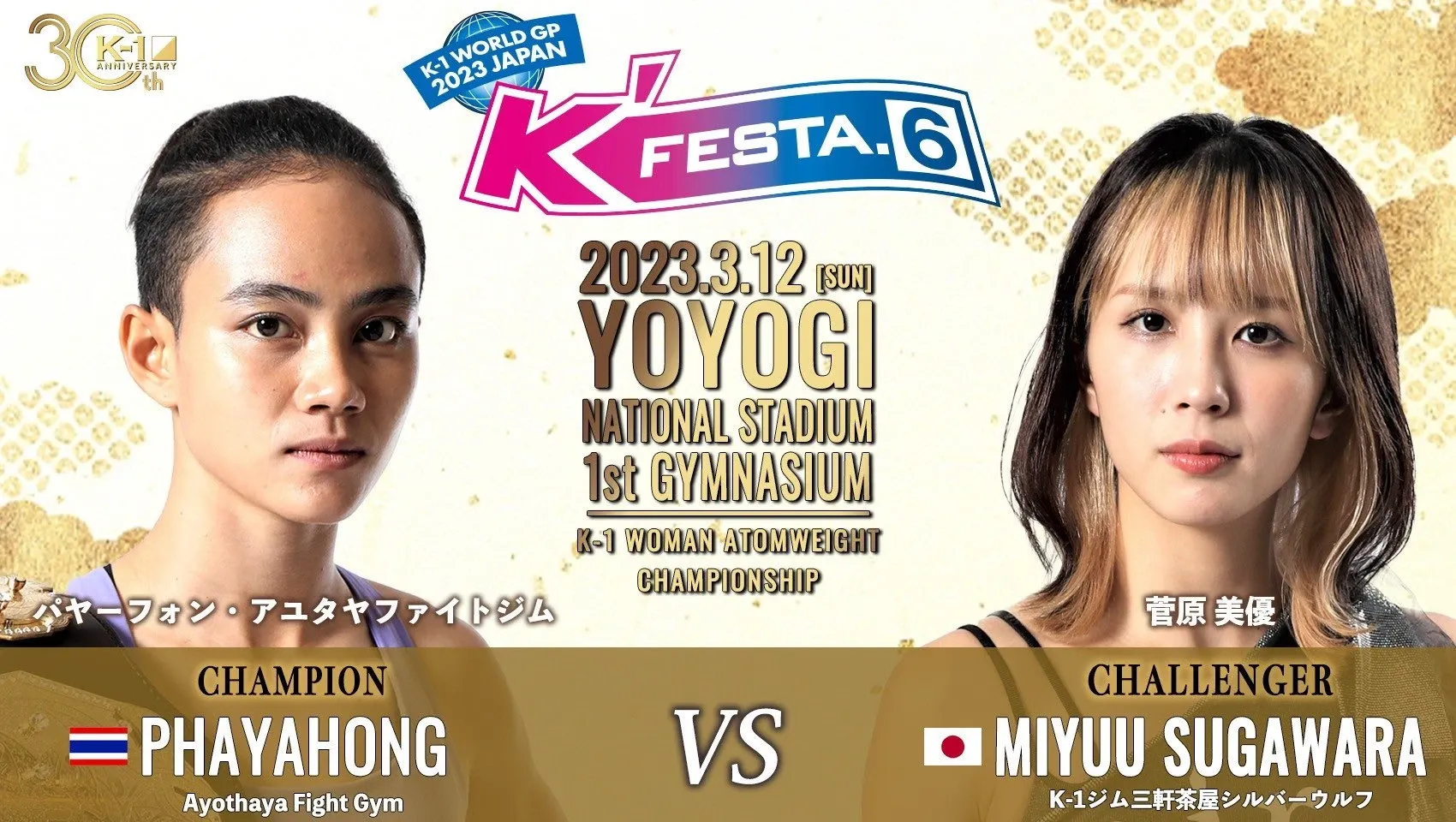 The inaugural K-1 women's Atomweight champion Phayahong will rematch Miyuu Sugawara in her maiden defense. The pair first fought in the finals of the 2022 K-1 Atomweight Grand Prix, with Phayahong winning by split decision. Since then, the champion has notched two victories under Muay Thai rules, while Sugawara made a Krush title defense with a third-round knockout of Chan Lee.