A champion and a former champion will both be featured on June 15.
A championship bout between Lightweight (62.5 KG) champion Fumiya Osawa and challenger Yuzuki Satomi will headline Krush 150, which is scheduled for June 15.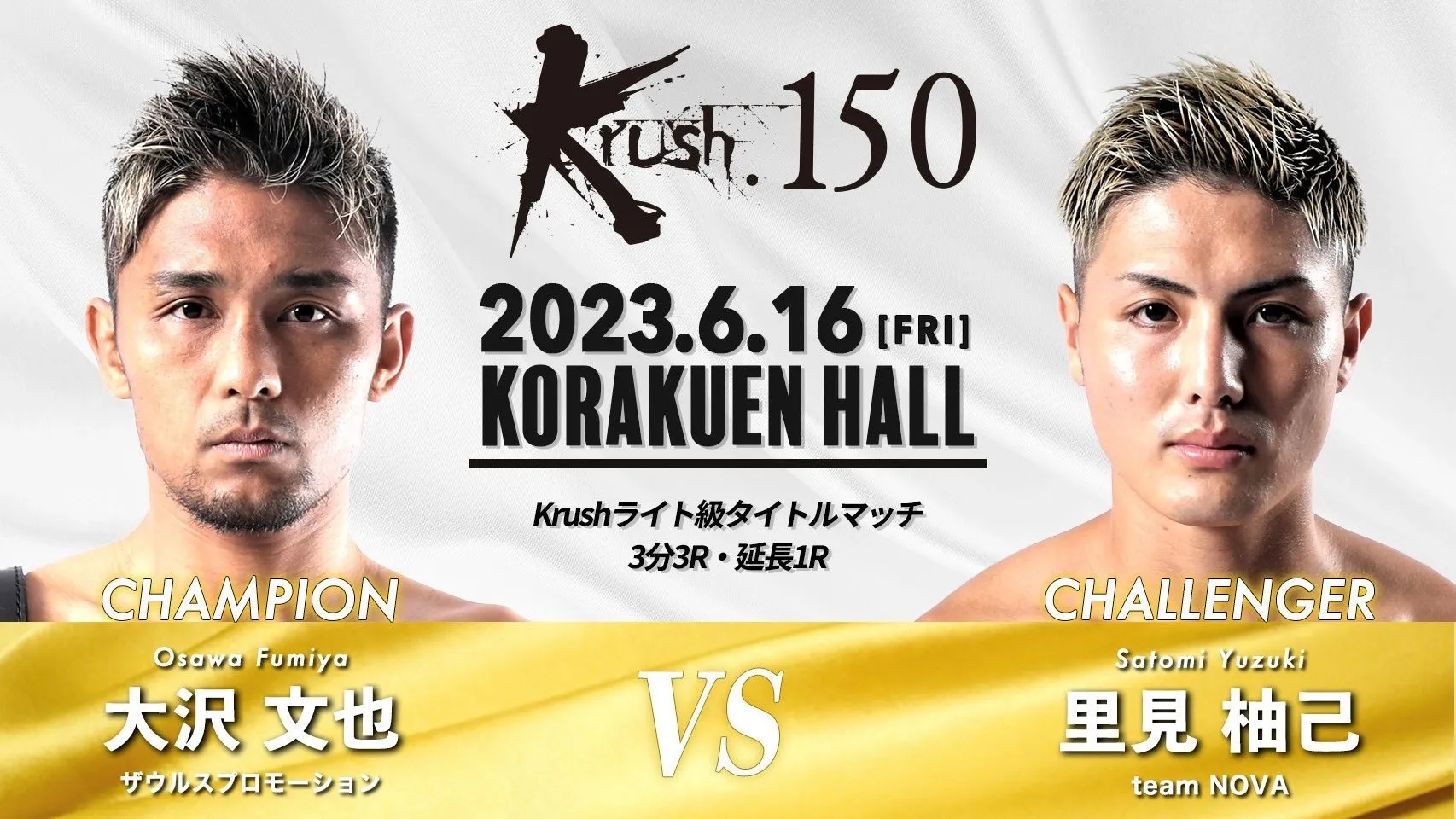 Osawa was able to beat Satomi by unanimous decision on January 21, but the fight was overturned to a 'No Contest' eight days later, as the champion scored the pivotal knockdown after illegally catching Satomi's kick.
Much of what was said before the first fight still holds true: Osawa will stick to his point-fighting ways and attempt to win a decision while avoiding return fire by circling his opponent; Satomi will try to pressure and cut off the titleholder into positions where he can bring his power advantage to bear.
In the second announced fight of the evening, former Krush Featherweight champion Takahito Niimi will face undefeated Takumi Terada (6-0).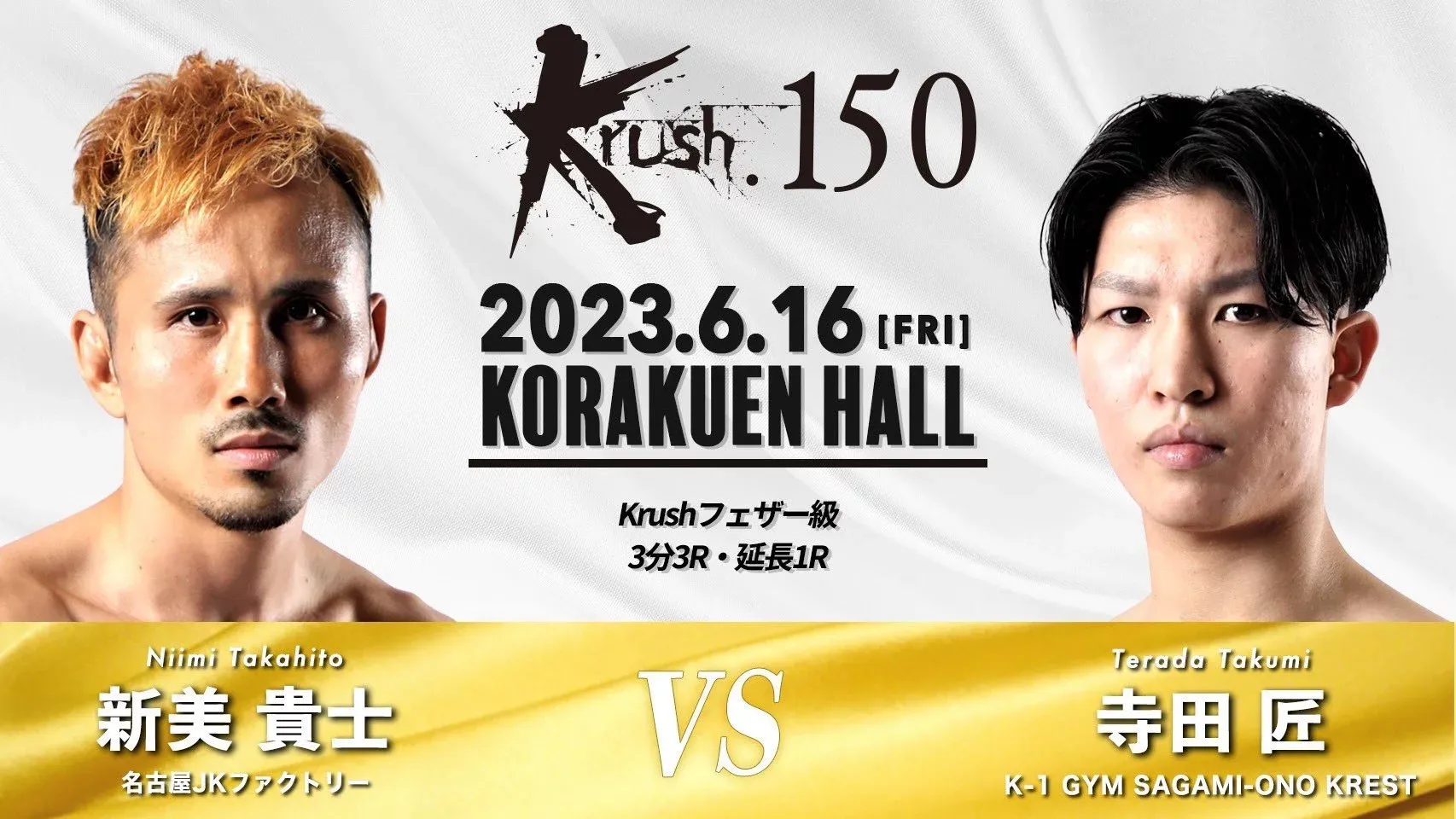 Niimi has had a rough going as of lately, with just one win in five bouts since the beginning of last year, although all four losses came against the division's best. All the same, Niimi was considered as one of the five best kickboxers at his weight as recently as two years ago and will look to rebuild against Terada, the '2021 K-1 Newcomer of the Year'. More than through building an enviable record, Terada has earned the appreciation of fans more through the eye test than anything else. Niimi is certainly the best opponent he's ever faced and would be a career-best victory.
As the previous Krush event was available for free worldwide viewing, it's entirely possible that fans of the sport outside of Japan will be able to legally watch this one as well.