Everything is set for the action in Bonn tomorrow night.
The official weigh-in for GLORY 82 took place today. All fighters made weight, and the event will proceed as planned with eight bouts.
Headlined by Antonio Plazibat against Raul Catinas and a battle for the vacant Welterweight Championship between Alim Nabiyev and Endy Semelee in the co-main event. The GLORY 82 Prelims kick off tomorrow at 19:00 CET.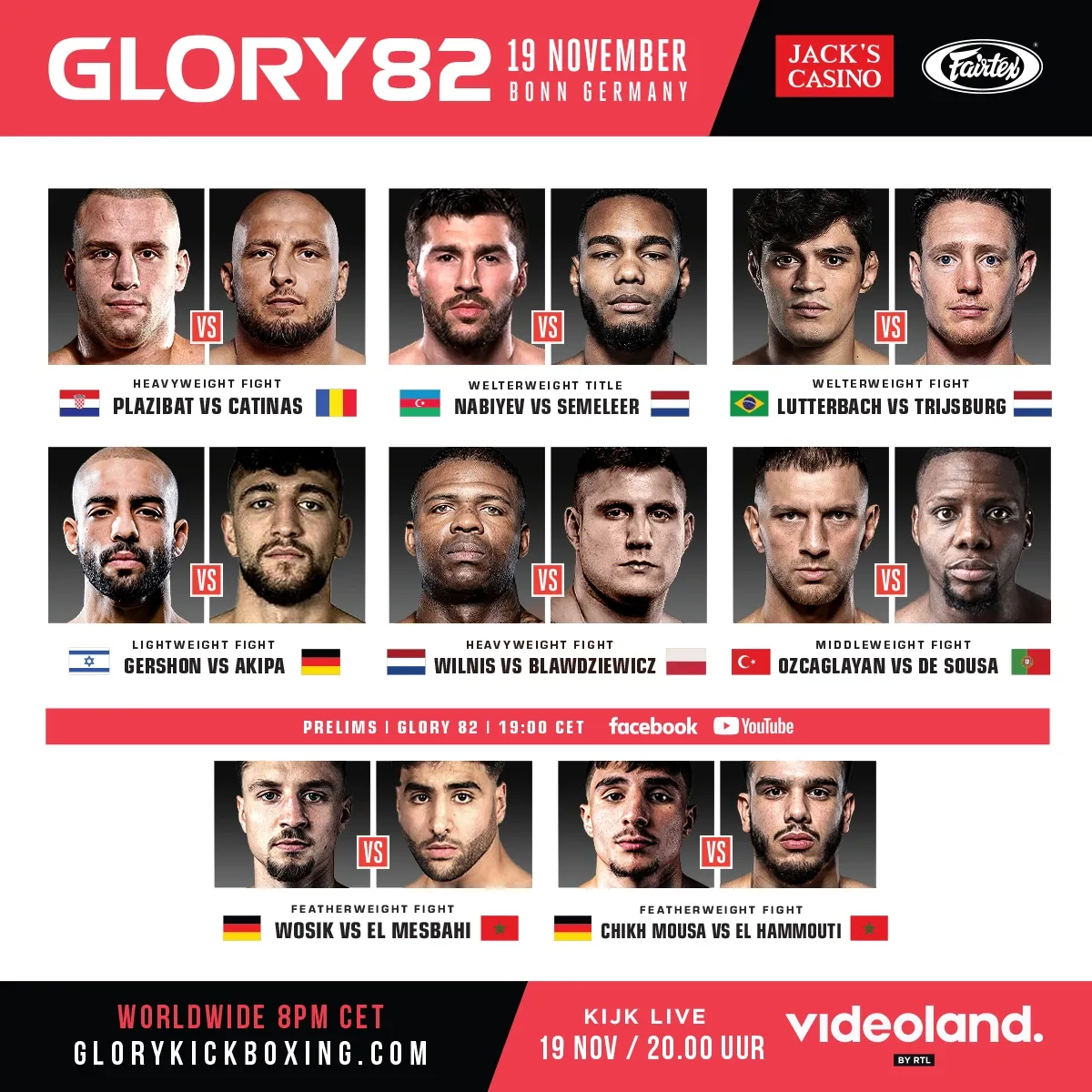 HOW TO WATCH
GLORY 82 kicks off with the Prelims, streaming live at 1:00 PM ET / 19:00 CET on YouTube and Facebook.
GLORY 82 will stream live on Videoland in the Netherlands at 2 PM ET / 20:00 CET and is available to watch via our broadcast partners or on pay-per-view at gloryfights.com depending on your country or region.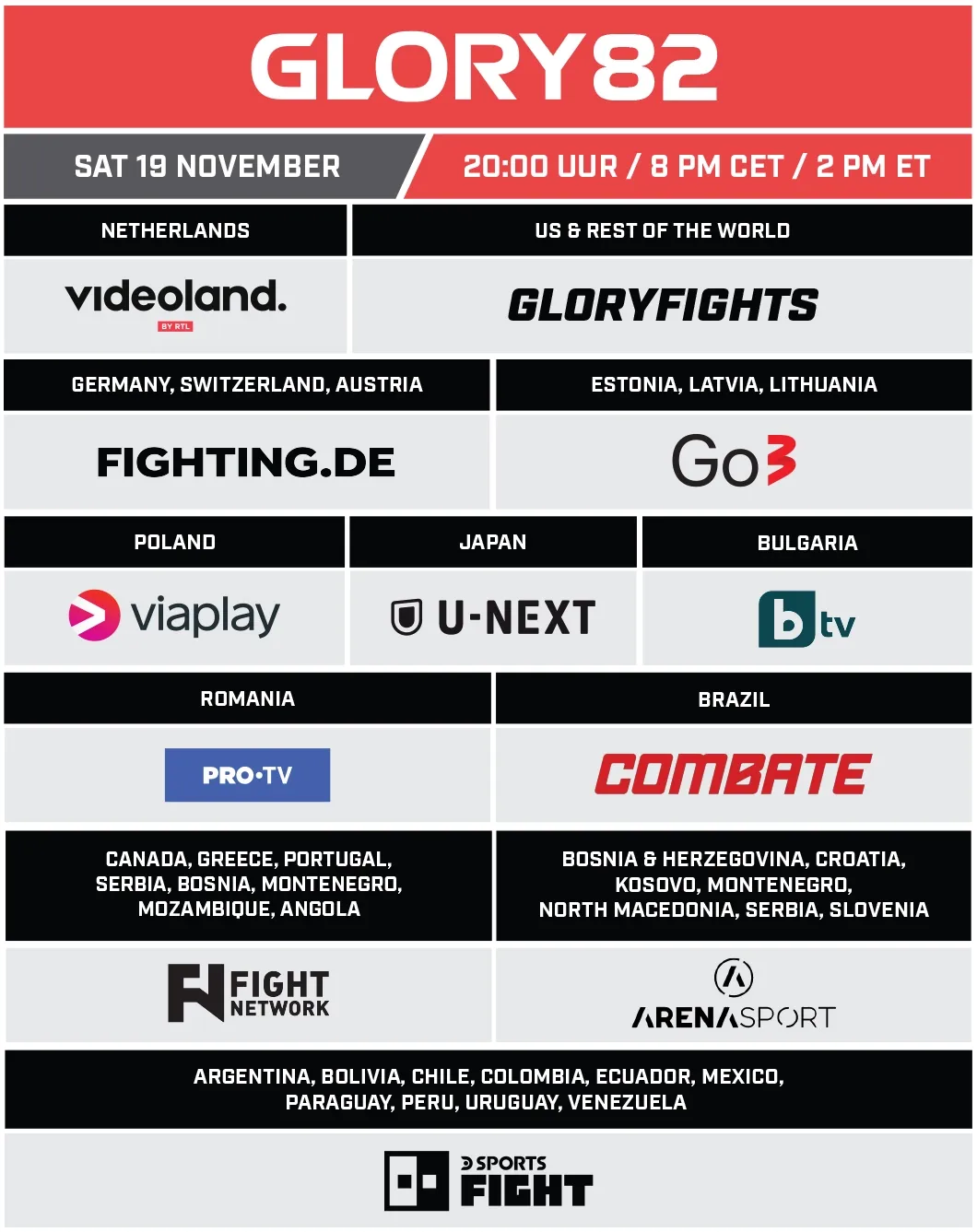 If your country or region is not listed above, you can watch GLORY 82 by purchasing the official pay-per-view for $4.99 on gloryfights.com.
GLORY 82 WEIGH-IN RESULTS
---
MAIN CARD
Antonio Plazibat (121.5 kg) vs. Raul Catinas (109.5 kg) - Heavyweight
Alim Nabiyev (76.8 kg) vs. Endy Semeleer (76.1 kg) - Welterweight Title
Joilton Lutterbach (77 kg) vs. Mark Trijsburg (76.9 kg) - Welterweight
Itay Gershon (69 kg) vs. Cihad Akipa (69.9 kg) - Lightweight
Jahfarr Wilnis (110.3 kg) vs. Michał Blawdziewicz (115.2 kg) - Heavyweight
Serkan Ozcaglayan (83.4 kg) vs. Juri de Sousa (84.7 kg) - Middleweight
PRELIMS
Denis Wosik (64.6 kg) vs. Mohamed El Mesbahi (63.2 kg) - Featherweight
Ahmad Chikh Mousa (64.9 kg) vs. Mohamed El Hammouti (64.8 kg) - Featherweight