Everything is set for the action in Amsterdam tomorrow night.
The official weigh-in for GLORY Rivals 3 took place today. All fighters made weight, and the event will proceed as planned with five bouts.
Headlined by El Bouni vs. Balli and featuring 4 exciting bouts including Overmeer vs. Ciric in the co-main event, GLORY Rivals 3 starts tomorrow at 4.30 PM ET / 21:30 CET.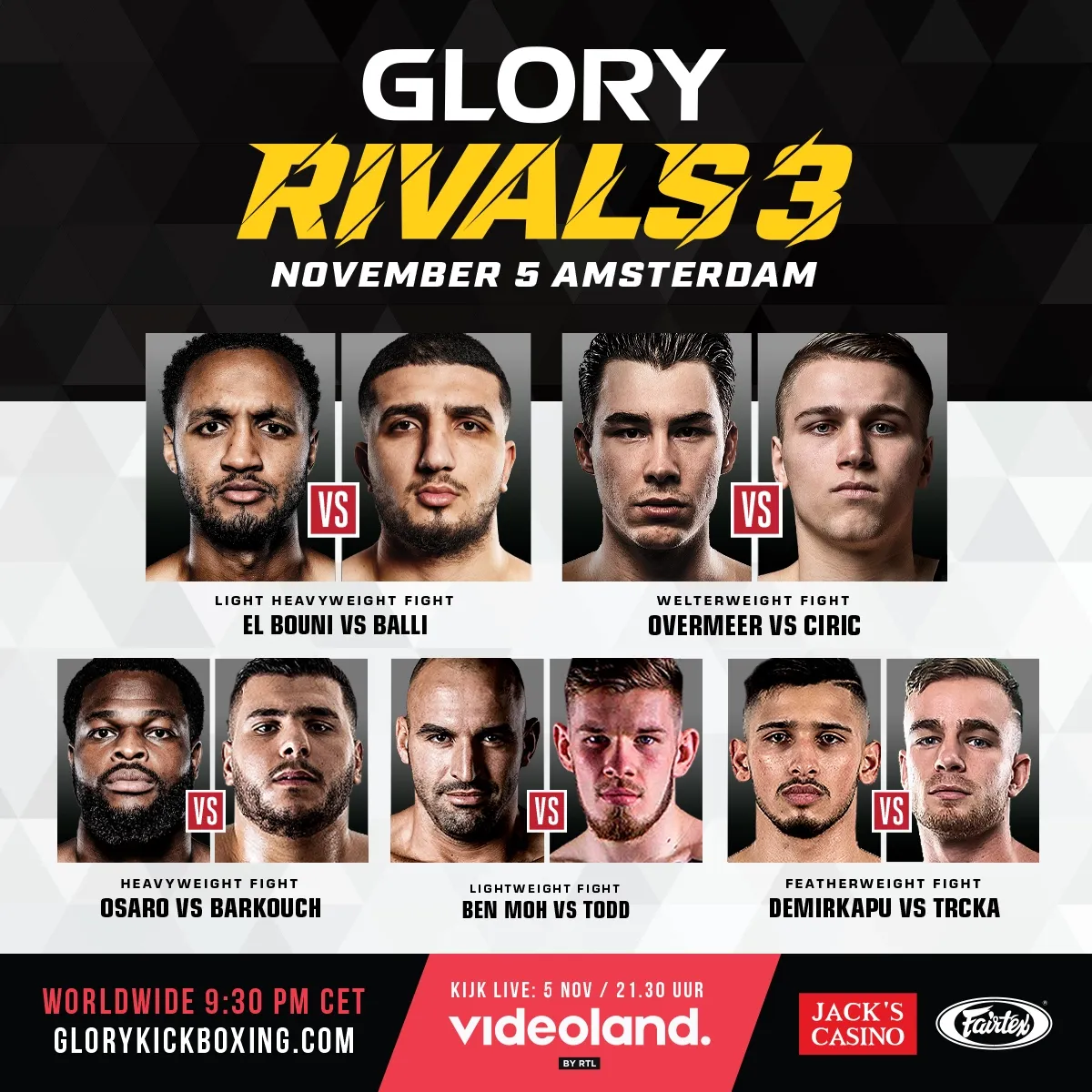 Check out must watch highlights from Ben Moh, Osaro, Ciric, Overmeer and El Bouni all performing at GLORY Rivals 3 tomorrow night!
HOW TO WATCH
The event streams live on Videoland in the Netherlands. See below for more information on how to watch in your country.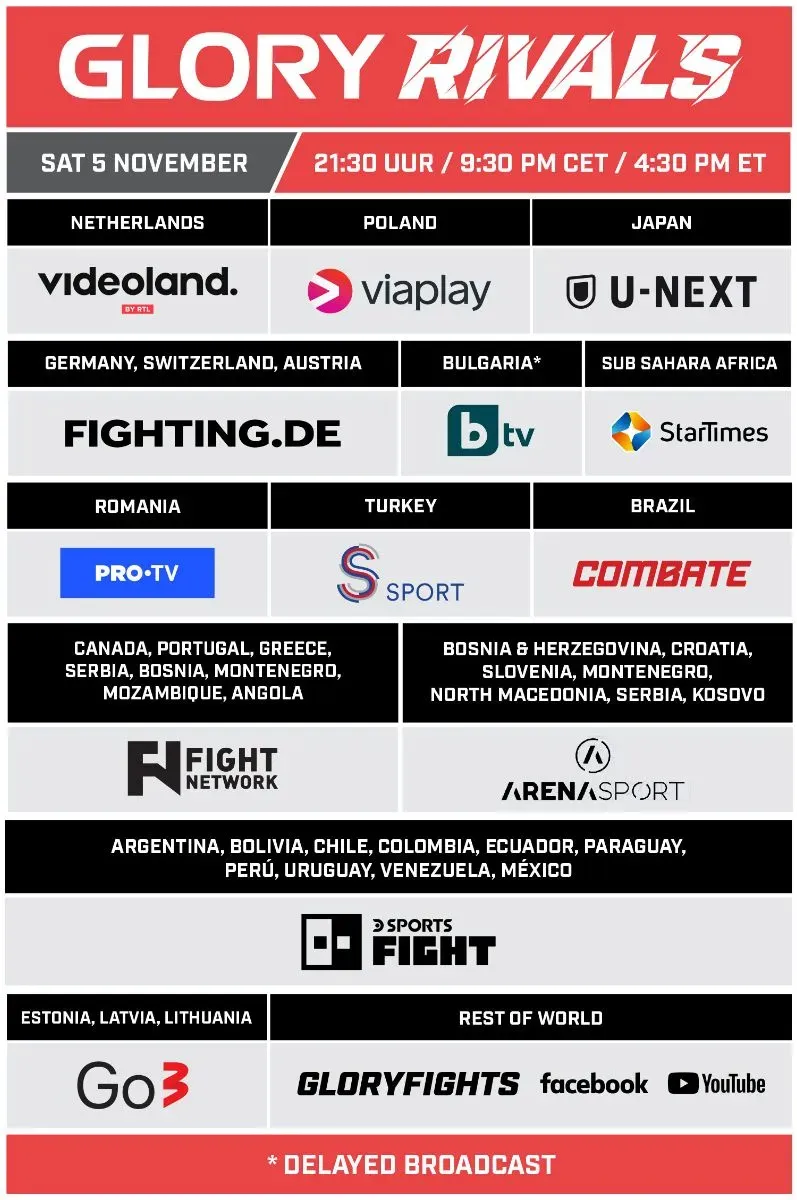 GLORY RIVALS 3 WEIGH-IN RESULTS
---
Ibrahm El Bouni (93,4 kg) vs. Muhammed Balli (94,7 kg) - Light Heavyweight Bout
Jay Overmeer (77 kg) vs. Robin Ciric (76,8 kg) - Welterweight Bout
Tariq Osaro (127,6 kg) vs. Abderrahman Barkouch (142 kg) - Heavyweight Bout
Nordin Ben Moh (70 kg) vs. Kyle Todd (70 kg) - Lightweight Bout
Deniz Demirkapu (64,3 kg) vs. Matej Trcka (65 kg) - Featherweight Bout