A replacement, and two more added fights make this card easily one of the highlights this year.
The last three fights for the December 25 RISE, Glory and Shootoboxing cross-promotional event have been officially announced at a press-conference held yesterday. With 15 main card bouts and 3 preliminary ones, the event promises to be all killer and no filler.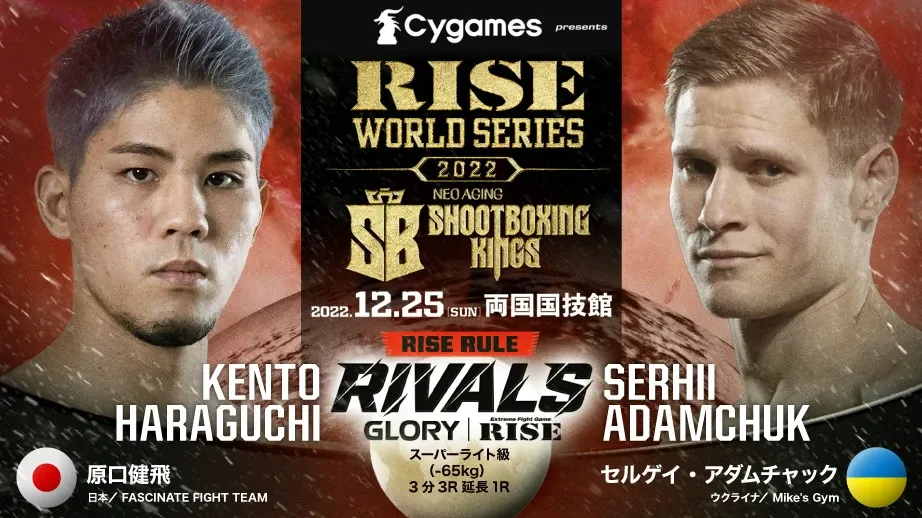 In the evening's main event, the former RISE Lightweight (62.5 kg) champion Kento Haraguchi will meet the former GLORY Featherweight (65 kg) champion Serhiy Adamchuk in a Super Lightweight (65 kg) bout. Haraguchi was initially booked to face Zakaria Zouggary, but the Moroccan fighter later withdrew with a biceps injury sustained in training, which will require surgery to heal.
Kento Haraguchi is being heavily marketed as the next big RISE star, following the departure of Tenshin Nasukawa from the sport of kickboxing. Their investment in the Itami-native can be seen in his two fights with the incumbent GLORY Featherweight champion Petpanomrung Kiatmuu9 as well, as the second fight was for the inaugural World Super Lightweight championship, which is notable for the fact that the only other holder of a RISE world title was Nasukawa himself. Aside from his two defeats to the Thai champion, Haraguchi has won all 14 of his other fights in the past five years, with several victories coming against fighters currently ranked in Beyond Kickboxing's top ten. A statement win here could be just what he needs to raise his profile among Japanese combat sports fans and assume the mantle left by Nasukawa.
Adamchuk will enter the bout following a 14-month absence from competition. In his last fight, which took place in October of 2021, Adamchuk suffered a split decision loss to Aleksei Ulianov and has only won twice in the five fights he's had since losing the GLORY Featherweight title to Petchpanomrung in 2019. Taking into account his lengthy layoff and recent form, he certainly won't be seen as the favorite coming into the fight.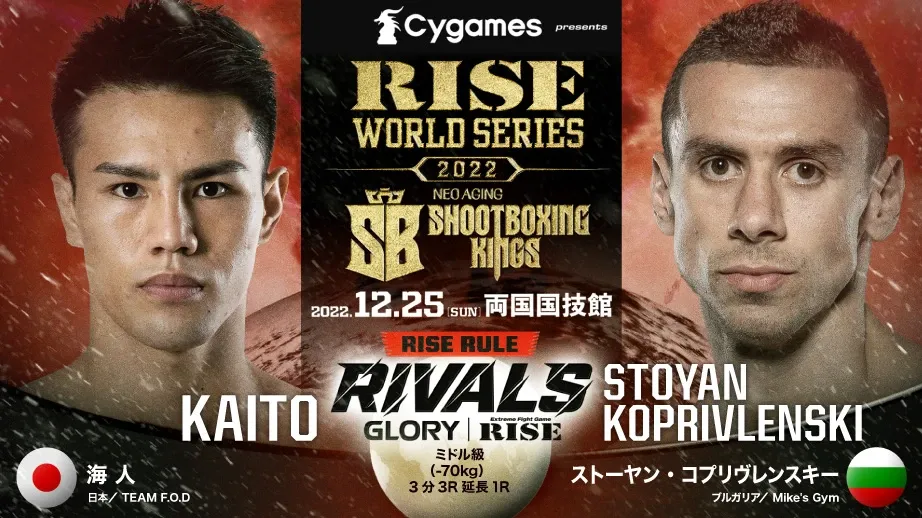 The No. 1 ranked GLORY Lightweight contender Stoyan Koprivlenski has been scheduled to face former Shootboxing Lightweight champion Kaito Ono.
Most recently, Koprivlenski had his five-fight winning streak snapped by Tyjani Beztati, who beat the Bulgarian by split decision in a GLORY Lightweight title bout at Collision 4 on October 8. Despite this loss, Koprivlenski was able to overcome a number of well-known Lightweights in the past two years, including the likes of Bruno Gazani, Dzianis Zuev and Guerric Billet. He will furthermore have the size advantage in this fight, as he is a career lightweight, while Kaito normally competes at 67.5 kg.
Ono has fought a total of 14 times in the past two years and was able to win all 14 of those fights, with his most notable achievement during this time being a decision win over the two-weight K-1 champion Masaaki Noiri in June of this year. The numerous fight camps and contests might have begun to take their toll on the Shootboxing veteran however, as he has gone to an extension round in the past three bouts. While going to an extra round against the likes of Noiri isn't that concerning, such performances against Samo Petje and Kendal Karakurt are far more worrying and fans are now wondering whether fatigue and overexertion have begun to affect him.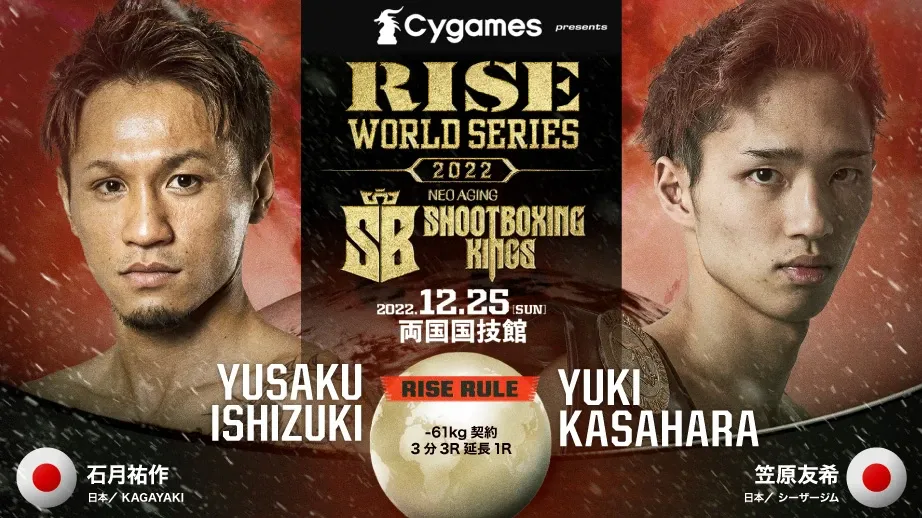 In the third announced fight, two-weight Shootboxing champion Yuki Kasahara will take on the third-ranked RISE super featherweight contender Yusaku Ishizuki.
Kasahara's inclusion on the card comes as a surprise to some, as he was on the receiving end of a brutal knockout at the hands of Hyuma Hitachi just two months ago, which snapped a seven-fight win streak. Ishizuki will likewise look to bounce back from a loss, as he is winless in his last three fights, although all three losses have come against top-tier competition. Their most recent stumbles aside, both fighters are skilled and an exciting watch, which is why they've found a place on the main card.