The official weigh-ins for GLORY Rivals 4 & RISE World Series / SHOOTBOXING-Kings 2022 took place today.
Only Seiki Ueyama missed weight, all other 39 fighters made their contracted weight and the event will proceed tomorrow as planned with 20 bouts.
Headlining GLORY Rivals 4 will be former RISE Lightweight champion Kento Haraguchi and GLORY Featherweight title challenger Serhii Adamchuk. Haraguchi weighed in at 64.75 kg, while Adamchuk tipped the scales at 64.8 kg.
Former Shoot Boxing Super Lightweight champion and 2018 SHOOT BOXING S-Cup World Tournament winner Kaito takes on GLORY Lightweight title challenger Stoyan Koprivlenski. Both fighters made weight on their first attempt.
GLORY Featherweight & RISE World champion Petchpanomrung takes on RISE Super Lightweight champion Kosei Yamada. This will be Yamada's retirement fight. Both made weight.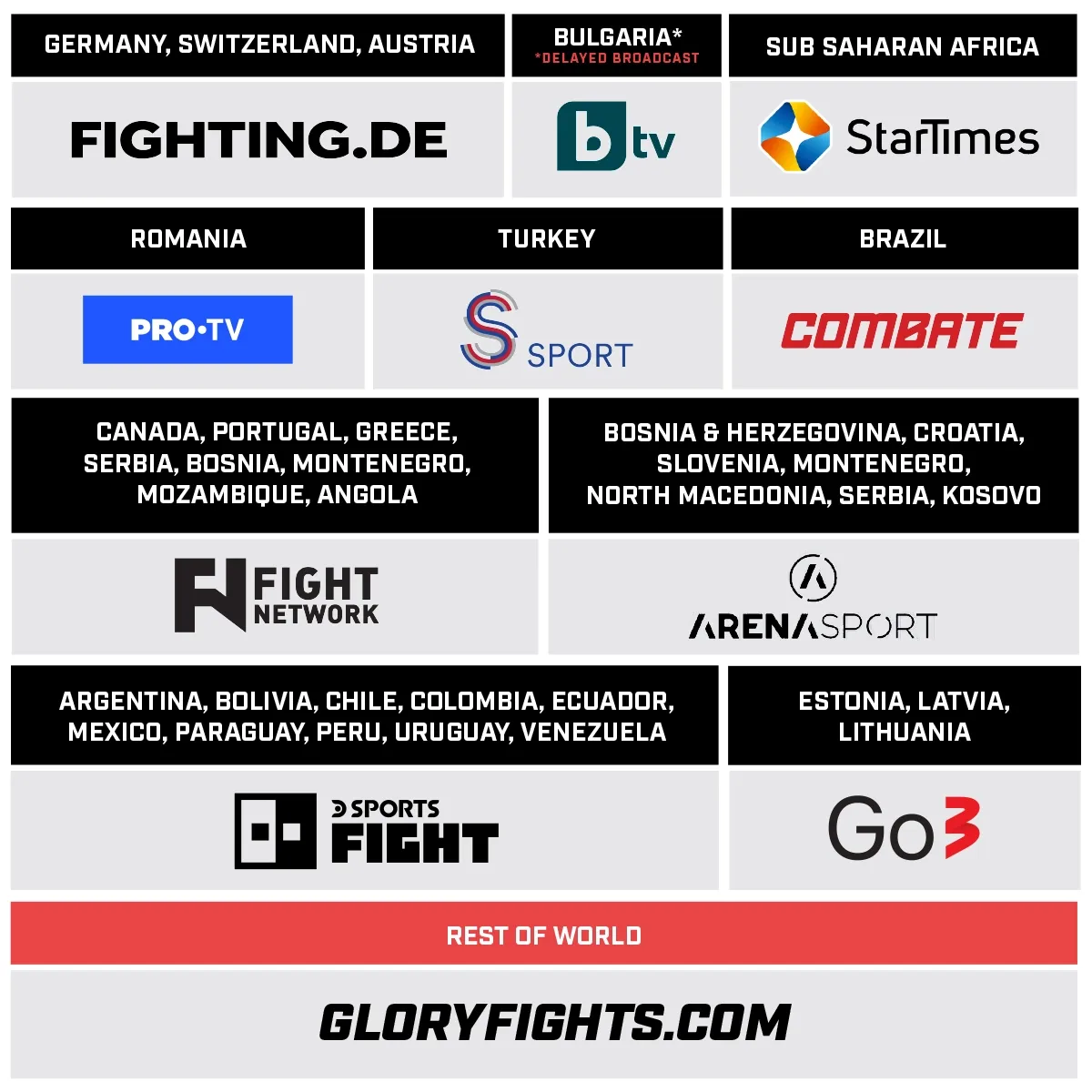 Visit glorykickboxing.com for more info on how to watch in your country.
WEIGH-IN RESULTS
---
GLORY RIVALS 4
Kento Haraguchi (64.75 kg) vs. Serhii Adamchuk (64.8 kg) - Super Lightweight Main Event
Kaito (69.45 kg) vs. Stoyan Koprivlenski (69.95 kg) - Middleweight Bout
Petchpanomrung (64.95 kg) vs. Kosei Yamada (64.85 kg) - Super Lightweight Bout
Taiju Shiratori (64.95 kg) vs. Ilias Bannis (62.45 kg) - Super Lightweight Bout
Hiroki Sasahara (63.45 kg) vs. Chadd Collins (63.2 kg) - Catchweight Bout
Manazo Kobayashi (51.5 kg) vs. Tessa De Kom (50.8 kg) - Catchweight Bout
RISE WORLD SERIES / SHOOTBOXING-KING 2022 MAIN CARD
Masahiko Suzuki (54,95 kg) vs. Shiro (54,9 kg) - Bantamweight Bout
Yusaku Ishizuka (60.6 kg) vs. Yuki Sasahara (60.95 kg) - Catchweight Bout
Koyuki Miyazaki (45.85 kg) vs. Misaki (45.9 kg) - Atomweight Bout
Seiki Ueyama (56.8 kg → *56,45 kg) vs. Koki Osaki (54.95 kg) - Super Bantamweight Bout
Kyo Kawakami (57.45 kg) vs. Haruto Yasumoto (57.35 kg) - Featherweight Bout
Kotaro Yamada (57.45 kg) vs. Keisuke Monguchi (57.4 kg) - Featherweight Bout
Yuki Sakamoto (88.55 kg) vs. Kenta Nanbara (94.5 kg) - Catchweight Bout
Shuto Sato (52.9 kg) vs. Tsubasa (52.85 kg) - Catchweight Bout
Shoa Arii (55 kg) vs. Koyata Yamada (54.9 kg) - Bantamweight Bout
Yuya (69.7 kg) vs. T-98 (70 kg) - Middleweight Bout
Ryujin Nasukawa (51.45 kg) vs. Koujiro (51.4 kg) - Flyweight Bout
PRELIMS
Hyu (64.8 kg) vs. Hiroshi Noguchi (64.95 kg) - Super Lightweight Bout - King of Rookie 2022 Final
Naoki Kasahara (52.95 kg) vs. Takumi Hoshi (52.9 kg) - Catchweight Bout
Ryuto Shiokawa (62.85 kg) vs. Soma Higashi (62.8 kg) - Lightweight Bout