The promotion adds another exciting prospect to their roster.
Mohamed Touchassie is considered one of the top kickboxing prospects in the world, as well as being ranked the No. 6 Welterweight. With an undefeated professional record of 14-0 with 11 knockouts and the Enfusion and RCC 77 KG title to his name, the Dutch-Moroccan kickboxer has made his much-anticipated signing with GLORY Kickboxing.
The 21-year-old has recently switched gyms from Oude-Westen Gym to Mike's Gym, where Mike Passenier has contacted GLORY for a possible contract. After conversations with GLORY, Enfusion, and his management, the contract has been made and signed as he confirmed on Instagram.
However, the 21-year-old rising star will not be making his debut in GLORY's already stacked Welterweight division. The fighter has said in an interview with Vechtsport Info that it is physically impossible for him to keep fighting at 77 KG. He will now move up a weight class to the Middleweight division. He has hinted at this move up in weight multiple times, and is not ruling out that he will eventually fight in the Heavyweight division. The 1.94 m giant has all the tools necessary and will be a much-needed addition to GLORY's Middleweight division.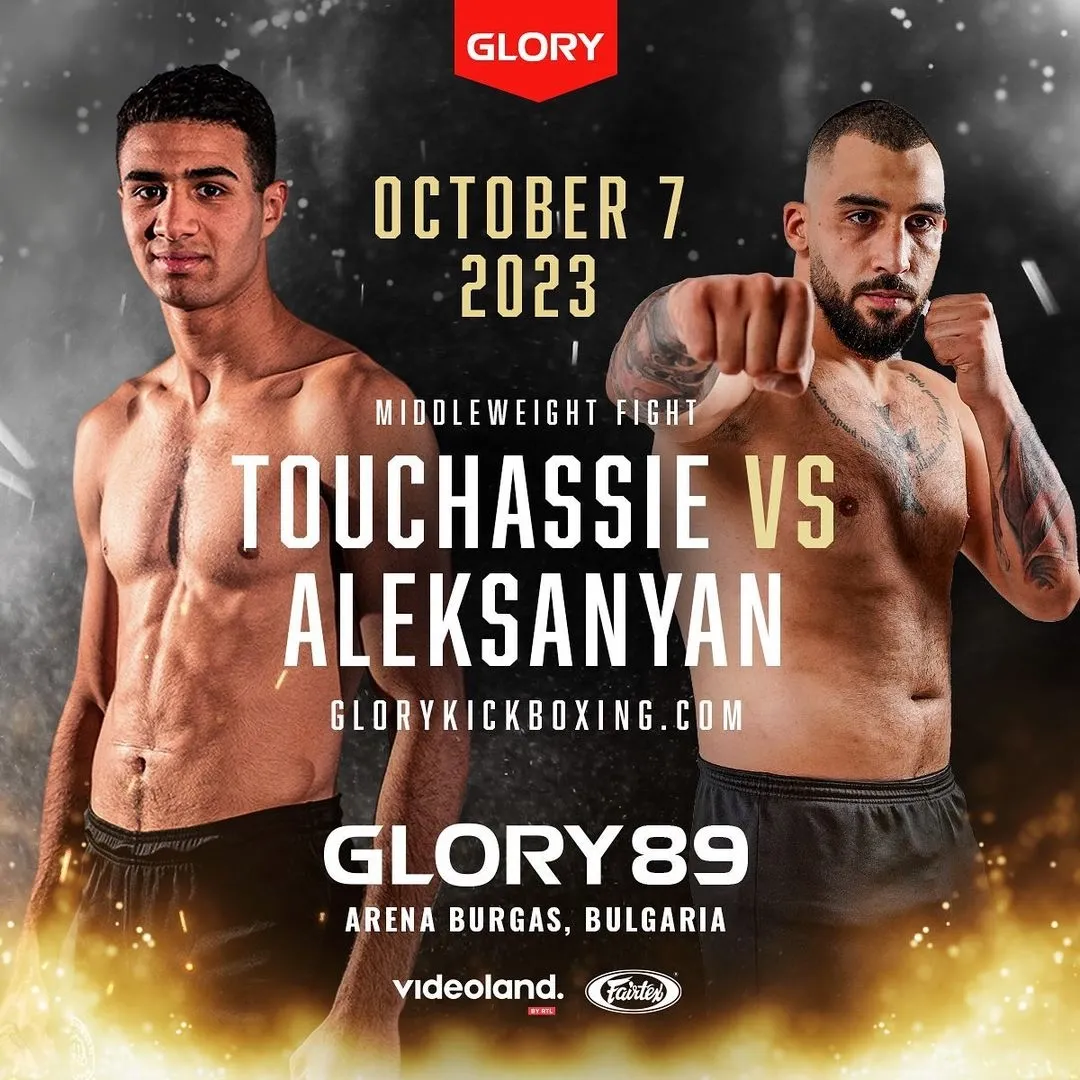 Touchassie will be put to the test against Eduard Aleksanyan on October 7. The Bulgarian fighter will also make his GLORY debut at the promotion's first outing in Burgas, Bulgaria. Aleksanyan has made his name in Senshi, riding a 9-fight winning streak, and looks to prove that he's not just a stepping stone for the younger Touchassie.