Wosik has had a change of opponents for his second GLORY appearance.
Hicham Chaaboute is out of his fight with Dennis Wosik for undisclosed reasons, GLORY announced through social media. Wosik was initially expected to face Chaaboute on the preliminary portion of GLORY 82, which will take place on November 19 at the Maritim Hotel in Bonn, Germany.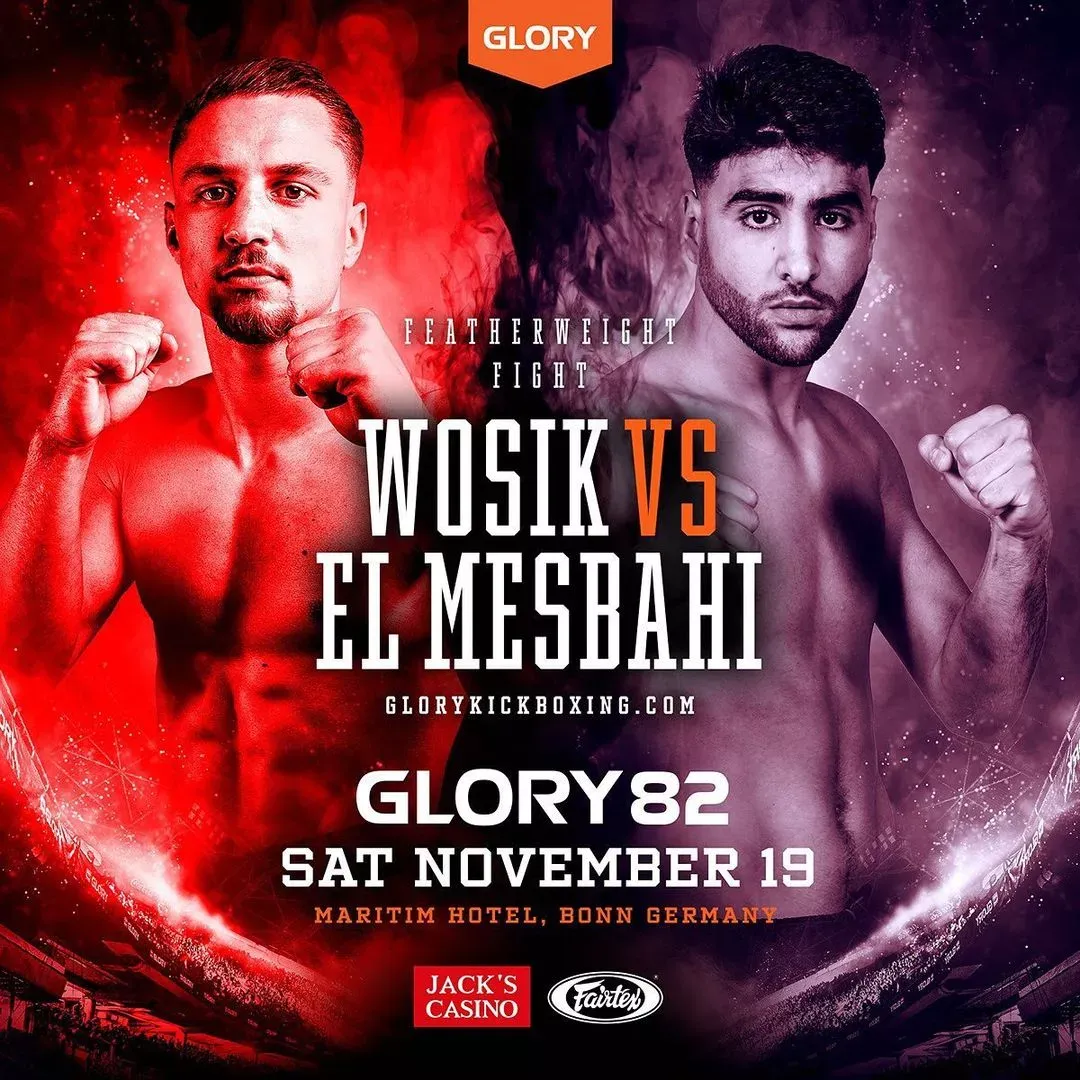 The reigning Wu Ling Feng -63kg champion will instead face Mohamed El Mesbahi, who has stepped in on two-weeks notice. El Mesbahi spent the first few years of his kickboxing career competing exclusively on the Dutch regional circuit, before transitioning to mixed martial arts in 2021, a sport in which he amassed a 1-1 record. He returned to kickboxing in November of the same year and pulled off an upset first-round knockout of the highly regarded Eddy Nait Slimani.
As previously reported, the event will be headlined by a Heavyweight bout between Raul Catinas and Antonio Platibat, while a vacant GLORY Welterweight title will be contested by Endy Semeleer and Alim Nabiev in the co-main event.