The best possible news for fans of Japanese kickboxing have been revealed today.
K-1 and RISE will continue working together, having previously co-promoted the record-setting 'THE MATCH 2022' in June of last year. Japan's leading promotions have announced a partnership today, which will see them send their fighters to compete under the other promotion's banner, with the first exchange of fighters expected to take place at their flagship events in March.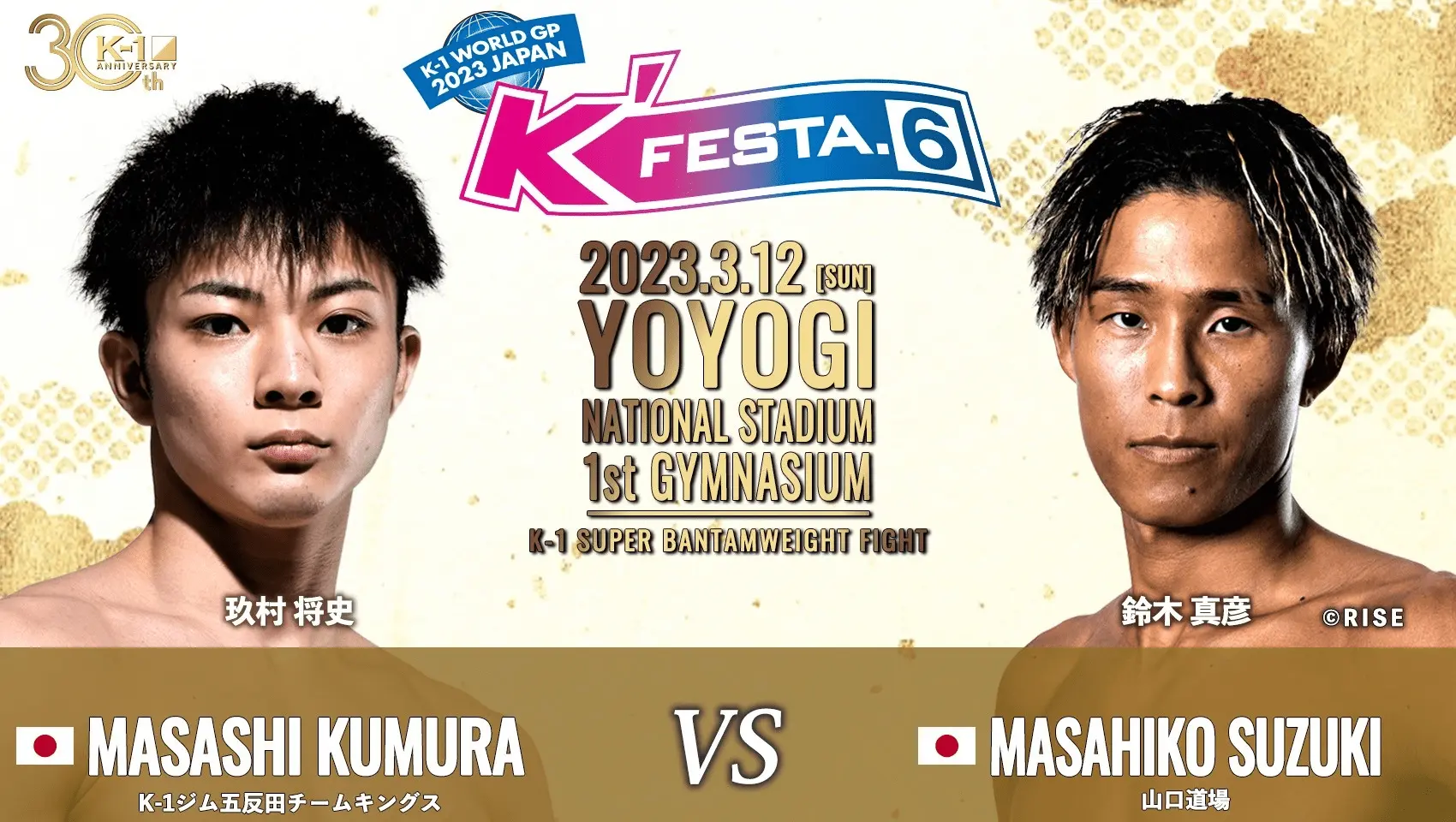 The most notable fight announced for K'Festa 6, which will take place on March 12, will see the two-time World Grand Prix runner-up Masashi Kumura take on the long-reigning RISE champion Masahiko Suzuki. While Kumura has spent the past two years vying with Akihiro Kaneko for the right to call himself the best Super Bantamweight in K-1, Suzuki has spent just as long engaged in the same sort of rivalry with Shiro, and Tenshin Nasukawa earlier in his career. The winner of the fight will rightly be able to call himself either the best or second-best kickboxer at this weight, depending on how highly one might regard Shiro.
In the other two fights revealed for K'Festa 6, the once-defeated Krush 70 kg champion Ayinta Ali will face Takumi Sanekata, and last year's K-1 58 kg Grand Prix runner-up Toma Tanabe will face prospect Haruto Yasumoto.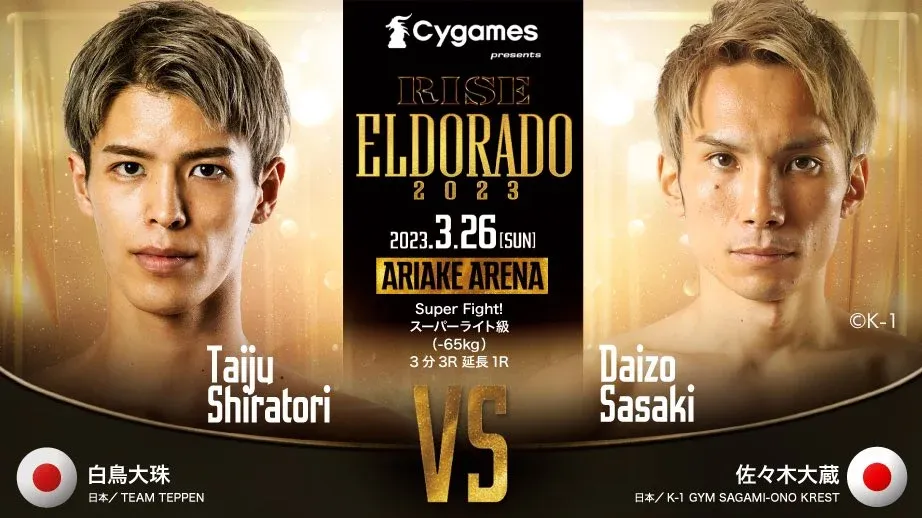 Taiju Shiratori will face Daizo Sasaki in a 65 kg bout in the most notable fight announced for RISE El Dorado 2023, which will take place on March 26. Shiratori, a former RISE 62.5 kg champion, is currently on a two-fight win streak, which includes a decision victory over YA-MAN which earned him a spot in our 2022 Fight of the Year list. Sasaki, a former Krush two-division Krush champion, will enter the fight on a loss, but was riding a ten-fight win streak prior to his stumble against the Super Lightweight champion Tetsuya Yamato in September.
In the other two K-1 vs. RISE fights announced for March 26, former Krush 57.5 kg champion Takahito Niimi will face the current RISE 57.5 kg champion Keisuke Monguchi in what promises to be an action packed bout, while Ryo Aitaka will face Kenta Nanbara in a less inspired 90 kg bout.