Deniz Demirkapu will now face amateur Muay Thai standout Matej Trcka at the same event.
Kaew Chaivichan has withdrawn from his Featherweight bout with Deniz Demirkapu, for reasons which haven't been immediately disclosed, and will be replaced by the one-time IFMA gold and silver medalist Matej Trcka.
GLORY revealed the news through social media earlier today.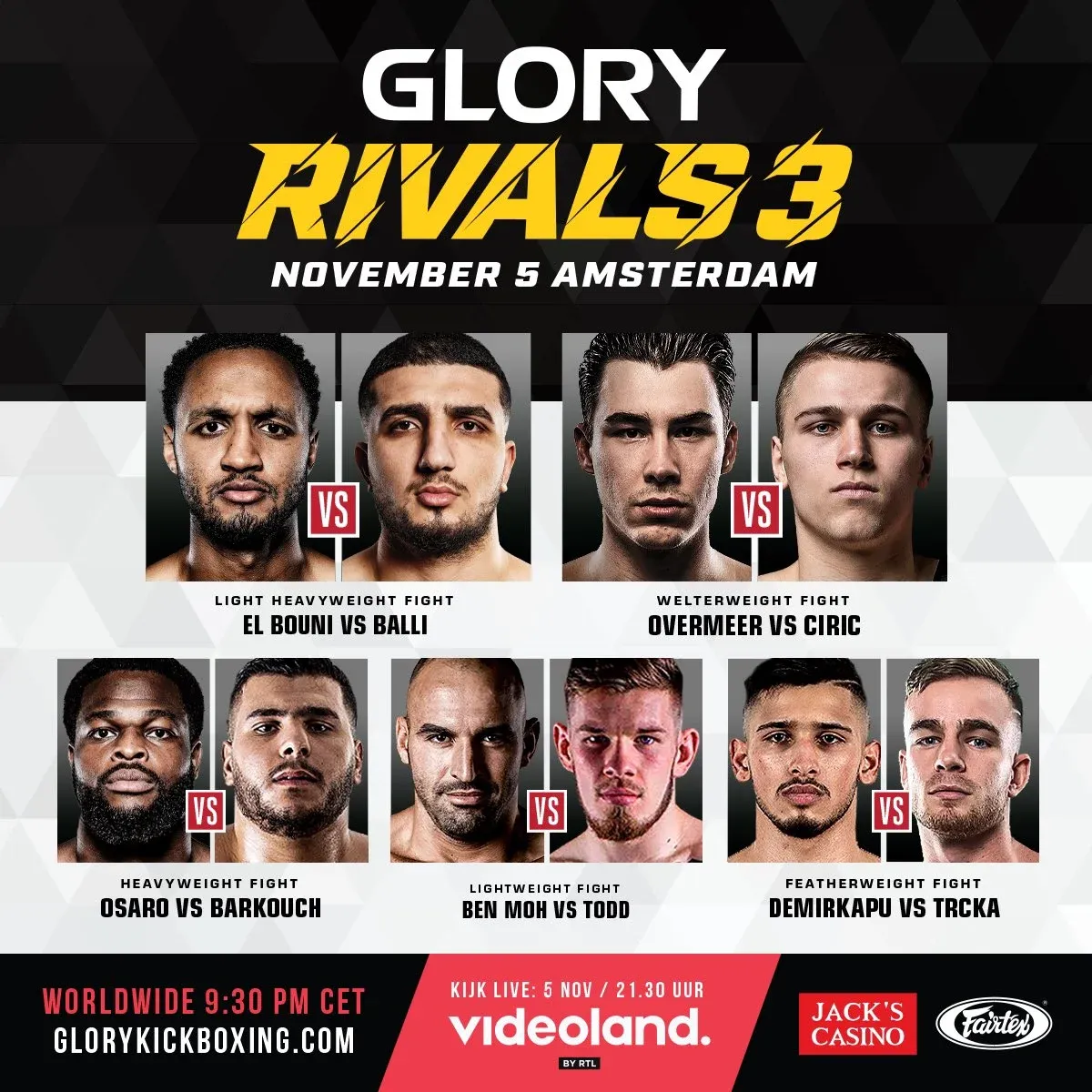 The Demirkapu and Kaew Chaivichan bout was a final addition to the originally announced four fight card. However, it would only take nine days before the Thai fighter was replaced by Trcka. The 22-year old Czech fighter has a wealth of amateur Muay Thai experience, but has spent his professional career competing mostly on the regional circuit, with promotions such as DFN and RFA. Demirkapu will most likely be the best opponent he has faced up to this point.
GLORY Rivals 3 is set to take place on November 5 at the Sporthallen Zuid in Amsterdam, Netherlands and will be headlined by a light heavyweight bout between Ibrahim El Bouni and Muhammed Balli.
The event will be available for viewing around the world.