The first RISE event of the year is becoming more and more stacked as it's received two more great match-ups.
Reigning RISE Super Flyweight champion, and the No. 5 pound-for-pound fighter in the world according to our rankings - Kazuki Osaki will face Mangkon Boomdeksean in a non-title bout.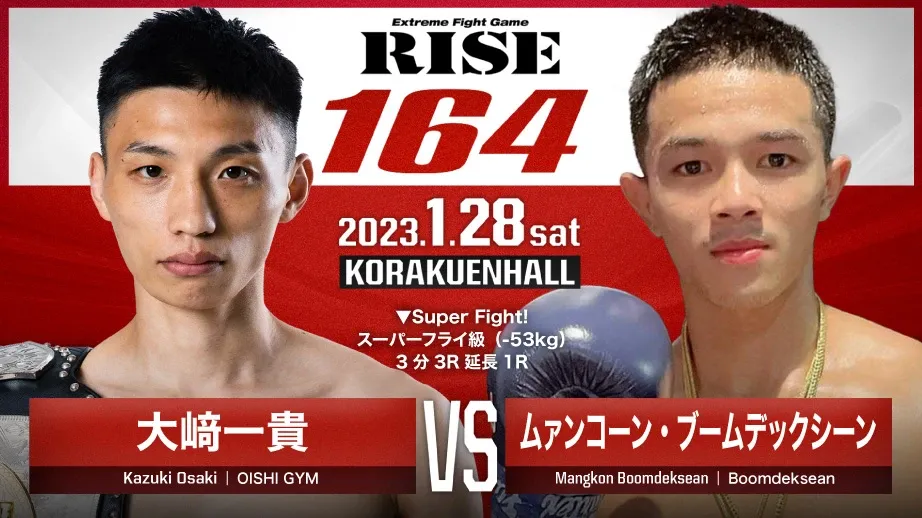 Osaki has more or less cleaned the Super Flyweight division since transitioning to the sport of kickboxing in late 2019, as he beat all the notable fighters under -53 kg that were available to him and built up a perfect 12 – 0 record under kickboxing rules. After successfully overcoming Kazane Nagai, the top contender in his division, for the second time in October, Osaki asked to face a top Thai stadium fighter in his next fight.
His wish didn't quite come true, as he is scheduled to face a solid, but not quite top of the pack, fighter in Mangkon. It should still prove to be a good enough challenge to keep Osaki sharp for the March RISE 'El Dorado' card, where he will most likely receive a much stiffer challenge.
The incumbent RISE Flyweight champion Toki Tamaru has been booked to face Khunsuknoy Boomdeksean in his return to the Super Flyweight division.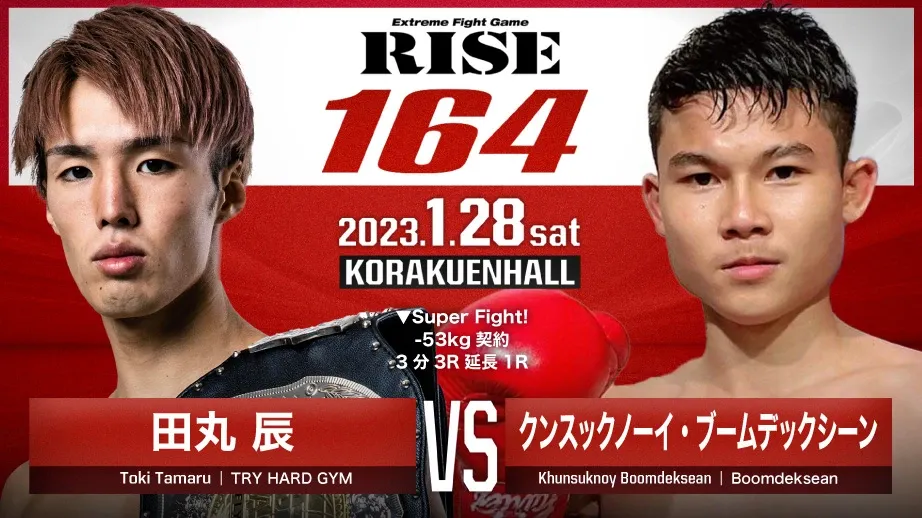 Tamaru captured the inaugural Flyweight title in October of this year with a unanimous decision win over Riku Kazushima. This victory was his first in over two years and broke a three-fight winless streak. Although the fight with Kazushima ended in a close decision, Tamaru looked as good as he's ever been and it will be interesting to see whether he can keep up the good form in his return to Super Flyweight. His opponent is likewise a Thai stadium competitor, although a more talented one than Mangkon, with the more knowing Muay Thai fans considering him a promising prospect.
As previously reported, the event will be headlined by a Super Featherweight title bout between champion Chan Hyung Lee and top ranked RISE contender Hyuma Hitachi.