Alongside the 8-man tournament, RISE has added another pair of high-profile fighters to the event.
Kento Haraguchi, one of the best-known and most skilled fighters on the RISE roster, has his next assignment, as he has been booked to face the two-time GLORY Featherweight title challenger Anvar Boynazarov.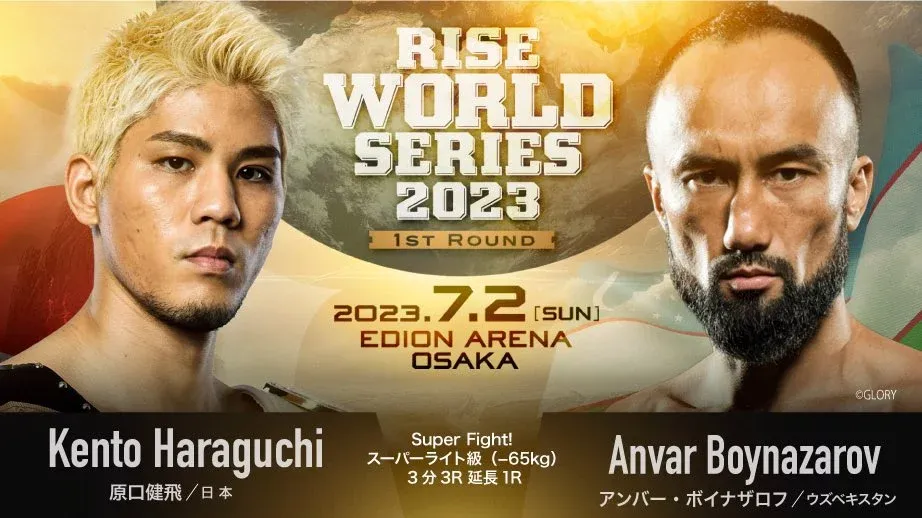 Haraguchi has been all but perfect since moving up to Super Lightweight (65 KG), having won six fights he's had at the weight and having suffered just two losses at the hands of the all-time great Petpanomrung Kiatmuu9. His success at this weight was preceded by a stellar run at Lightweight (62.5 KG). Opposite him will be GLORY veteran Boynazarov, who'll make his return to the sport of kickboxing after spending the past three years in mixed martial arts. Considering the difference in quality and the inevitable ring rust of the Uzbek, the Japanese fighter will certainly be the betting favorite.
It seems that the promotion might've initially had different plans, as RISE representative Takashi Ito stated: "We couldn't quite decide on Haraguchi's next opponent, so we went with GLORY's recommendation." Haraguchi seemed less than enthused with the fight too, saying: "Ultimately we ended up with Anvar, who isn't well known in Japan and it's likely that the other announcements are more exciting."
RISE Super Featherweight (60 KG) champion Chan Hyung Lee will face Yuma Yamaguchi in an open-finger glove bout that will be contested at the Lightweight (62.5 KG) limit.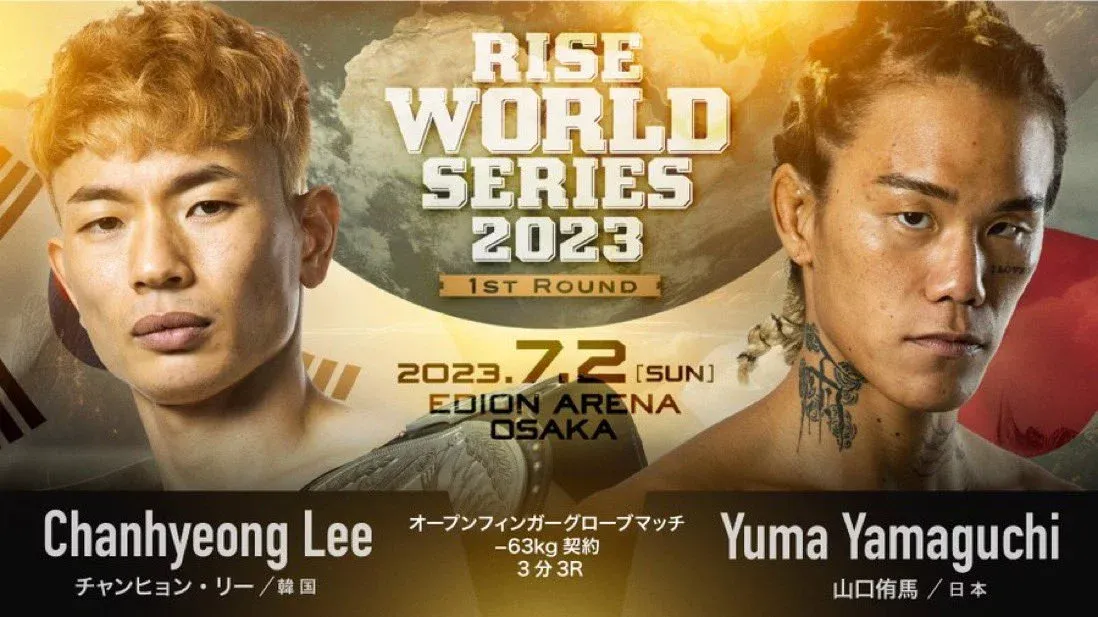 Lee is riding a three-fight win streak, with two title defense in that time frame and a pair of victories over fighters currently ranked in our divisional rankings: Kan Nakamura and Hyuma Hitachi. On the other hand, Yamaguchi has only won four of the 15 fights he's had in the past six years. Considering that the 'Mad Pierrot' is quite susceptible to being knocked out, and the fight is contested in smaller gloves than usual, on top of the fact that Lee is a durable volume striker, the end result of the bout seems to be set in stone.