An ISKA and a RISE World title both will be contested at the RISE World Series 2023.
An inaugural and vacant throne will be filled in the main and co-main event of RISE World Series 2023, which is set to take place on March 26 at the Ariake Arena in Tokyo, Japan.
Shiro, the world's best kickboxer at -55 kg, will face Diesellek Wor.Wanchai for the inaugural RISE World Bantamweight Championship in the main event of the evening.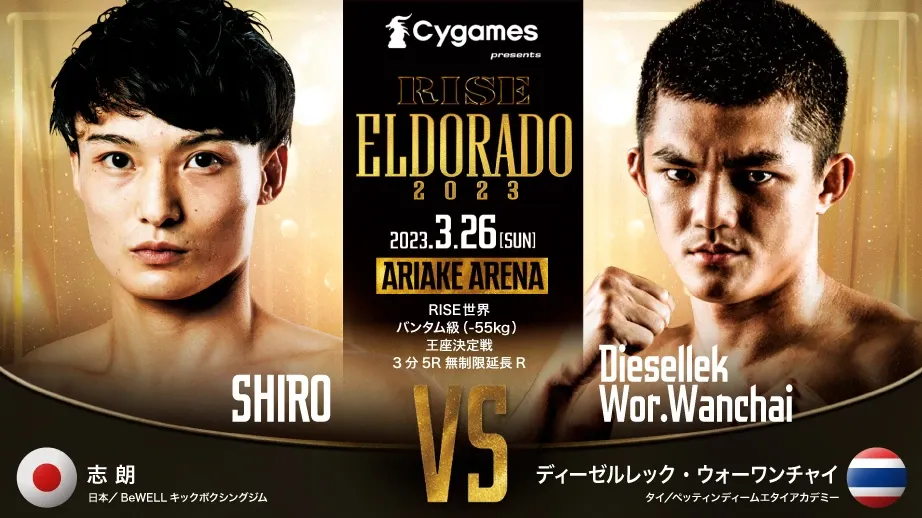 Shiro won three of his four fights this past year, with all four fighters he faced currently ranked as top ten kickboxers in our divisional rankings. His latest victory against Masahiko Suzuki not only earned him the right to call himself the best at his own weight but proved to be an unofficial eliminator as well, as it earned him a chance to capture the RISE World title.
He's been appropriately matched, as Diessellek is considered to be one of the best Muay Thai fighters at -55 kg. The True4U champion holds notable victories over Wanchalong PK.Saenchai, Saotho Sitchefboontham, and his brother Saoek Sitchefboontham. He is currently on a two-fight draw streak and is scheduled to rematch Saoek on January 28. If he makes it past Saoek without any major injuries, it'll be interesting to see how he transitions to kickboxing rules.
Shiro was complimentary of his opponent, but confident in his chances, saying: "His left body kick is troublesome and his style is well suited to RISE rules ... Nasukawa had to go into an extension round to win his world title [against Rodtang], so I think I'll have to win by knockout before it comes to that."
Kento Haraguchi takes on Jérémy Monteiro for the vacant ISKA K-1 Rules Light Welterweight Championship in the co-main event.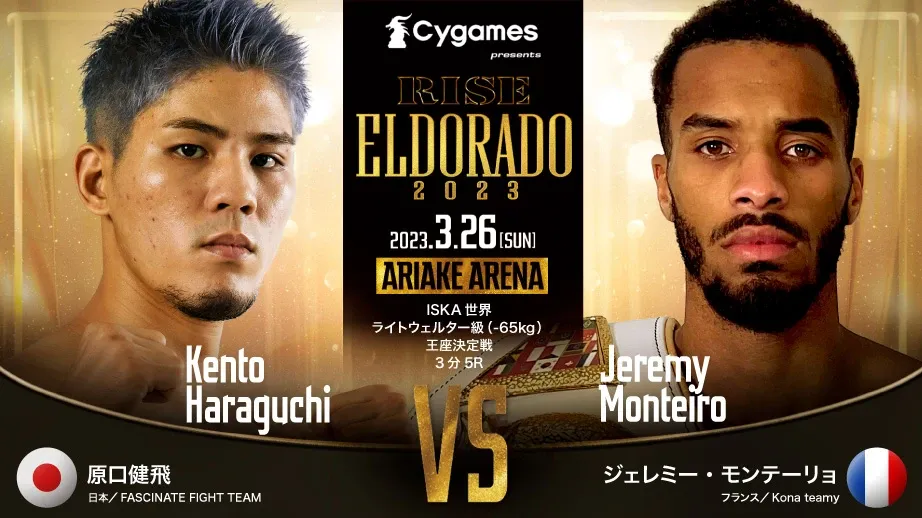 Haraguchi has won five of his seven fights since moving up to -65 kg, with his two losses being close decisions against the pound-for-pound talent Petchpanomrung Kiatmookao. During this time he's been able to overcome a former K-1 champion in Hideaki Yamazaki, former RISE champion in Taiju Shiratori and former GLORY champion in Serhiy Adamchuk.
Jérémy Monteiro is on a three-fight win streak at the moment and has won seven of his last eight fights, with his sole defeat being a decision loss to Nico Carillo in an interim ISKA Muay Thai rules title bout. Monteiro also holds the ISKA Oriental Rules championship at the same weight and should prove a decent challenge for Haraguchi.
Despite Monteiro's recent success, Haraguchi was dismissive of his opponent, stating: "Even if they're ISKA World champions, it doesn't mean that they're the strongest in the world or that this is the most amazing title ... I'm aiming to conquer the world, so I think this ISKA title is just a ticket to the world."