The Bantamweight championship bout will headline Krush 146.
Koji Ikeda will defend his Krush Bantamweight (-53 kg) belt against Kiri Matsutani in the main event of Krush 146 on February 25, as revealed in a press conference held by K-1.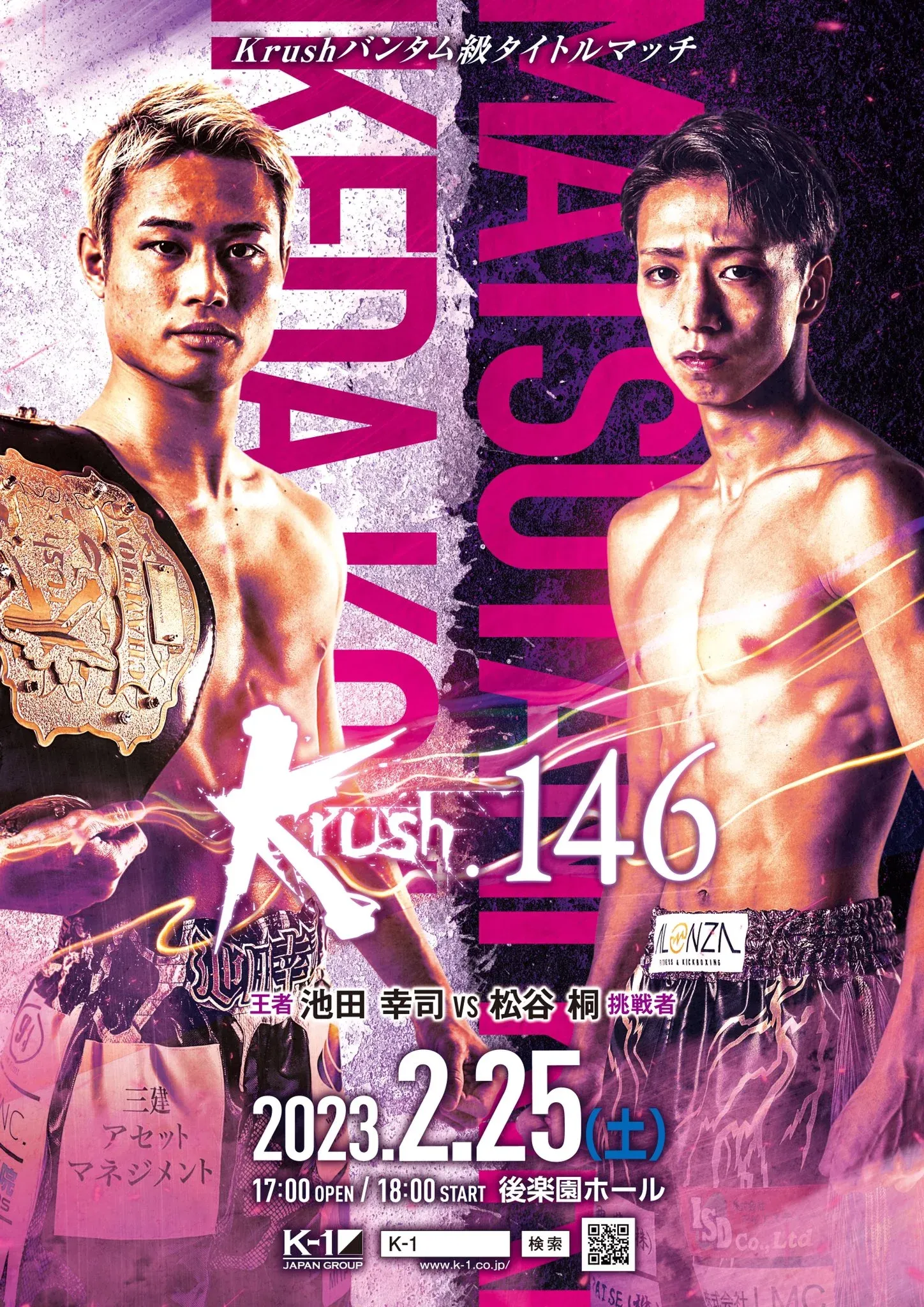 One of the sport's most reliable action fighters, Ikeda won the Bantamweight strap with a majority decision victory over Kazuki Miburo in March of last year. He has since then notched two stoppages, second-round knockouts of Aoi Noda in his first title defense and Ambi Nsue Avomo in the quarterfinals of the 2022 K-1 Bantamweight Grand Prix, but will enter this fight on a loss, as he suffered a unanimous decision loss to Issei Ishii in the semifinals of that same tournament.
Matsutani, 21, is one of the more promising prospects at the weight. He made a perfect start to his K-1 career, with decision wins over Yuki Toyota and Daiki Mine, but suffered a loss to the aforementioned Aoi Noda in an unofficial title eliminator. He bounced back with a decision win against Taiyo Shirahata three months ago and will look to get the most notable scalp of his career so far against Ikeda.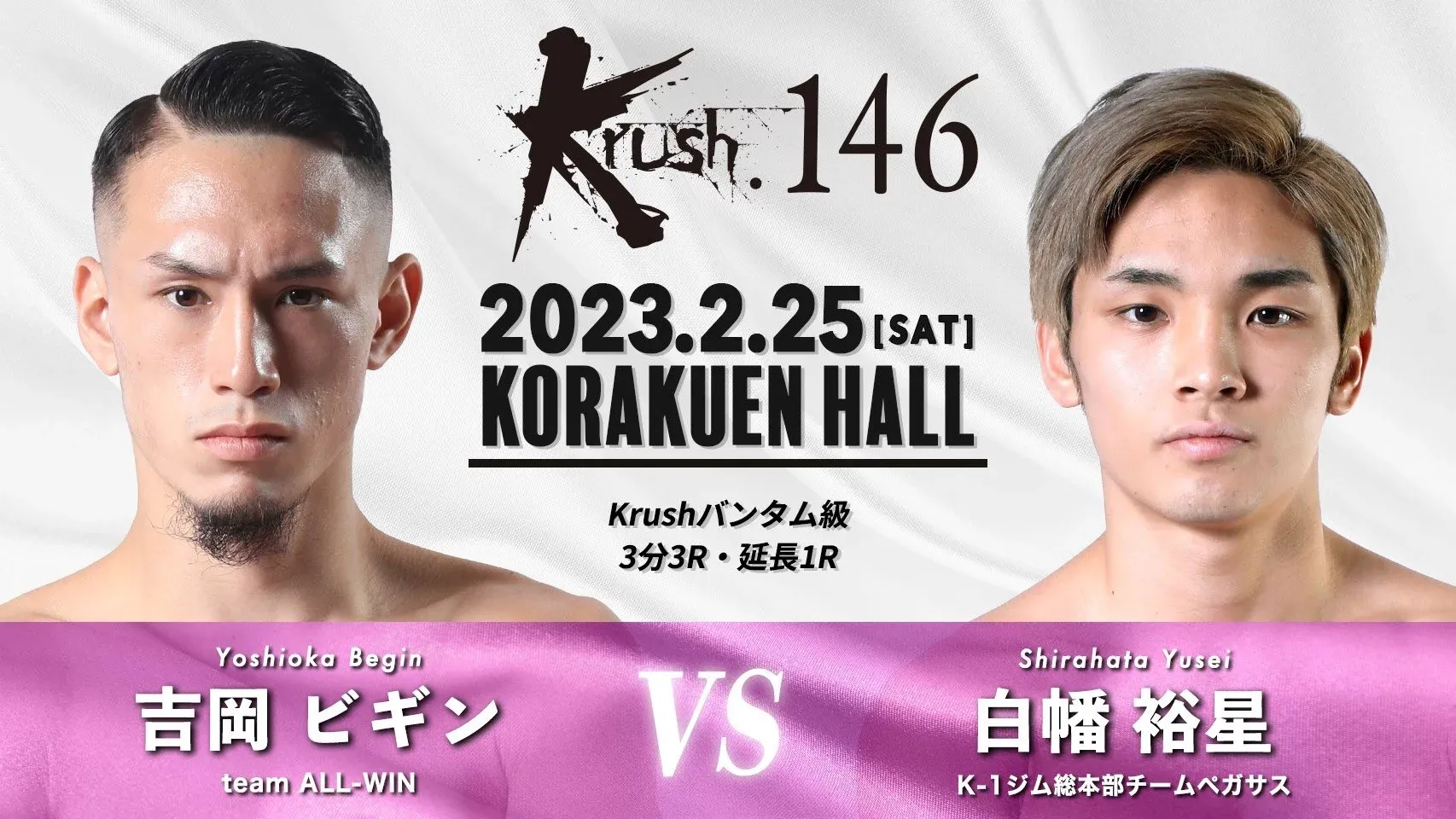 The undercard has been stacked with more talent than is usual for Krush cards as well. Former Bantamweight champion Begin Yoshioka has come back to his familiar weight after an unsuccessful excursion to -55 kg and has been booked to face the 21-year-old Yusei Shirahata, a former KNOCK OUT -53 kg champion. A win for either could move them one step closer to a title shot of their own.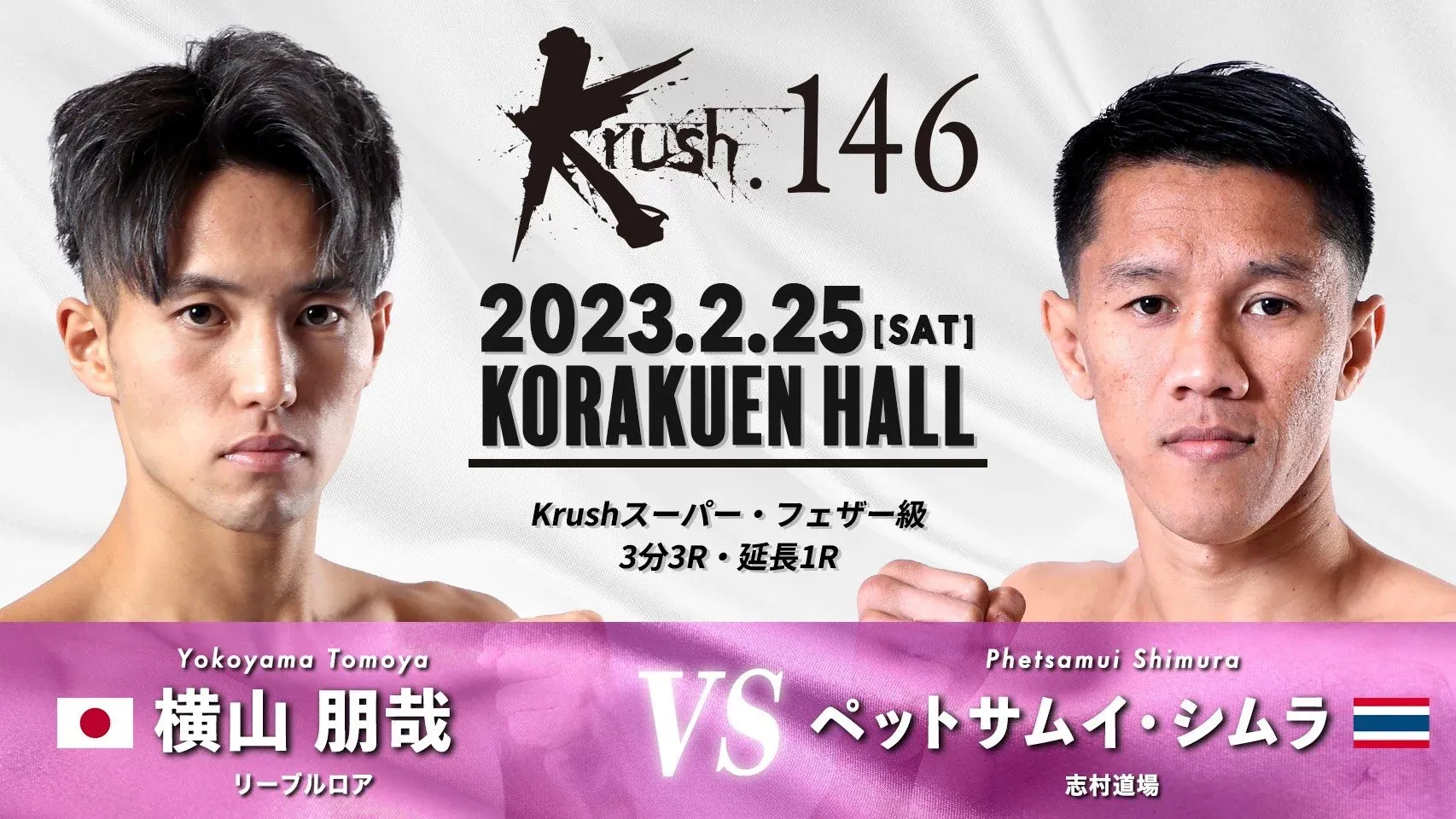 One-time Krush -60 kg title challenger Tomoya Yokoyama is scheduled to face Petchsamui Shimura in a bounce back fight, in which he will be the heavy favorite, before he returns to his usual level of competition.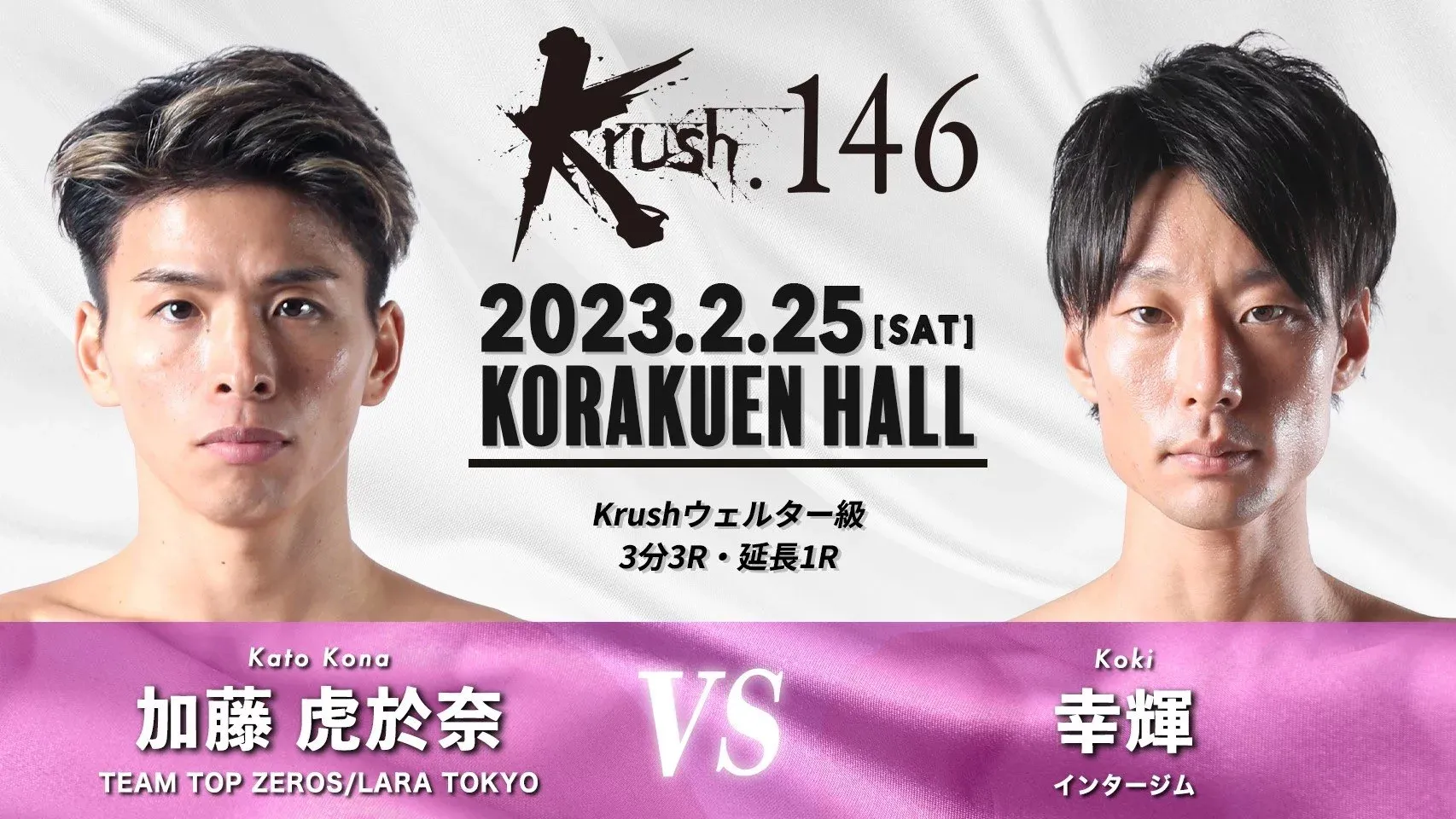 Another former Krush champion, the one-time -67.5 kg kingpin Kona Kato, is scheduled to face Koki. Kato, the younger brother of the K-1 champion Leona Pettas, will enter this fight following a 10-month break from competition and on the back of two consecutive losses. The 10-6 Koki is a decent comeback opponent, and one who's stayed active with three fights in the past year.