The former K-1 title challenger may have made his last walk to the ring.
Following an upset loss to former K-1 kickboxer Ryusei Ashizawa at RIZIN 41 held at the Maruzen Intec Arena in Osaka today, popular kickboxer Kouzi announced his retirement in his post-fight media interview.
"I've had the greatest fan base, 'the Kouzi corps', the best sponsors, the best coaches and I've had a really wonderful life in combat sports," Kouzi reflected.
"My big mouth helped me get this far. No matter how many times my facade fell away, I thought I could just cover it up again and again. [I wanted to show that] not only the real ones have to survive in this world of combat sports. Even if I'm a fake and everyone makes fun of me - I've shown that as long as you try hard enough, you can survive."
"But I know the consequences of talking big and losing. It's fitting that someone like me retires on April Fool's Day," Kouzi said, ironically.
"I've been supported by many people. I've come this far - until the age of 33. And moving from K-1 to RIZIN with the support of many people. I'm grateful to everyone. I'd even tell myself I've done well to get this far. Thank you to everyone. And thanks to those in the media. Kouzi retires today. Thank you very much."
Kouzi, notorious for his iron chin, elaborate trash talk and flamboyant personality, has had a colorful record of achievements in a career spanning almost 15 years. He won the ISKA lightweight champion title in 2017 and has had notable wins over opponents like Hirotaka Urabe. Kouzi has also faced a number of elite opponents like Takeru during his time in K-1 and Tenshin Nasukawa following his hotly debated move to RIZIN. More recently, he garnered attention for knocking out Floyd Mayweather's bodyguard Ray "Jizzy" Sadeghi and fighting on the undercard of the boxing exhibition between Floyd Mayweather vs Deji in Dubai.
In response to Kouzi's statement, RIZIN CEO Nobuyuki Sakakibara noted, "I haven't been able to speak to him... I'm sure he's emotional following the fight so once he's cooled down, I'd like to discuss with him the real intentions of his statement and see whether we are able to continue to work on delivering something to his fans in RIZIN."
Whether Kouzi is truly retiring, or whether it is another one of his jokes has not been confirmed at this stage and he has made no further statements on social media. The Osaka fighter is one of the highest paid athletes in the sport and known for one of the largest fan-bases - regularly selling out tickets in his hometown. With his multiple entrepreneurial pursuits and media appearances, Kouzi will no doubt continue to be kept busy following retirement. In respect of RIZIN, it will be interesting to see whether the Japanese promotion will look towards signing another well-known fighter to fill Kouzi's absence.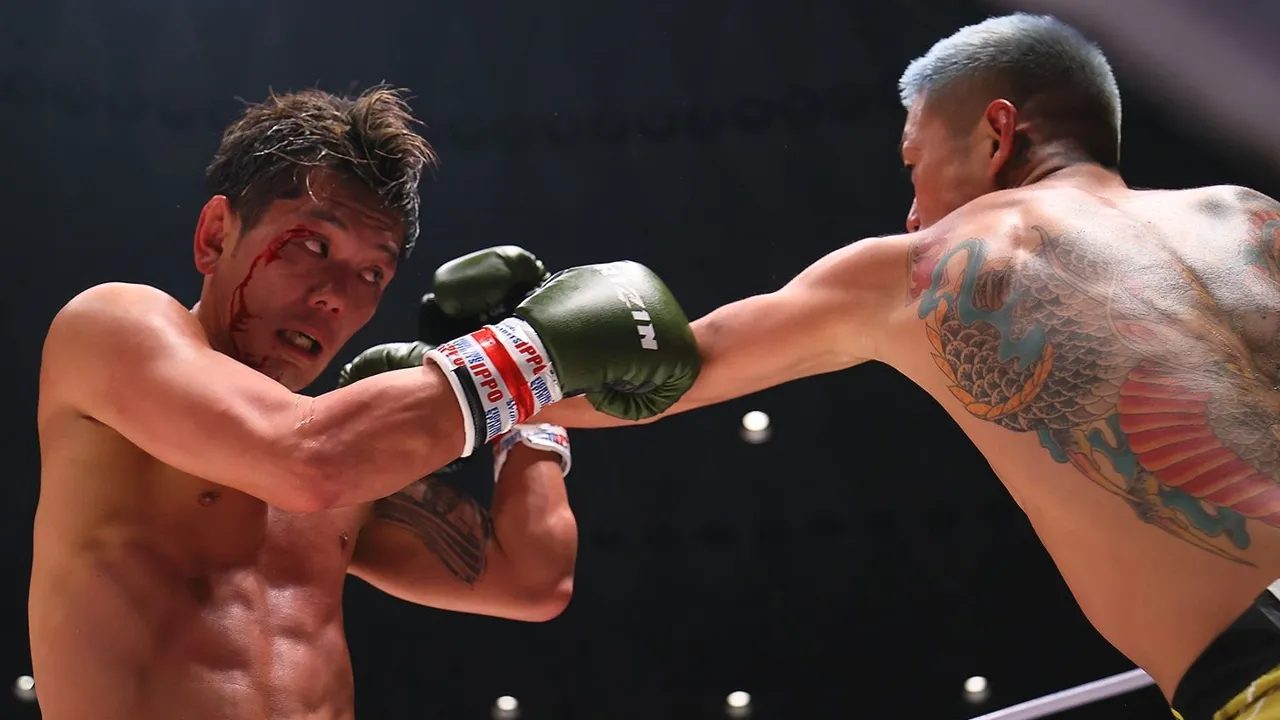 On today's fight, Sakakibara noted, "I thought it was very Kouzi. It was moving to see him keep pressing forward and not being knocked down. [RIZIN] is focused on MMA but he showed that when the personalities are rounded up, kickboxing can truly be a spectacle. I think he's been able to truly demonstrate that."
As the interviewer and media members threw questions at Kouzi of whether the retirement announcement was an April Fool's Joke, the kickboxer simply walked off the stage, with no response. It is unknown whether we'll continue to see the 'iron emperor' in the ring but for now, he's yet again managed to leave an impression on all of us.