The two biggest names in Thai combat sports are set to clash.
Former K-1 MAX World Champion Buakaw Banchamek will face Saenchai under 'BKFC Special Rules Bare Knuckle Muay Thai' next year on March 18.
There are not many names in the sport, that have shaped and influenced the Muay Thai and Kickboxing landscape as much as Buakaw and Saenchai. A dream fight for many fans, regardless of whether the fight has passed its expiration date or is beyond realistic matchmaking. Fans shouldn't get their hopes up too high, however, as Buakaw's last outings at the Rajadamnern World Series against the likes of Kota Miura and Yoshihiro Sato have all been exhibition bouts.
Saenchai is known to give up weight to his opponents and competing as high as 70kg. Nonetheless, him fighting Buakaw was not a fight that popped into the mind of many fans when the Thai star signed with the promotion earlier this year. Even though Saenchai has yet to make his promotional debut, he's not a stranger to fighting without gloves – having competed under the traditional Kard Chuek ruleset, with ropes around his hands, numerous times before.
Buakaw made his Bare Knuckle Fighting Championship debut last month when he stopped Erkan Varol in the opening round, breaking his own hand in the process. The 40-year-old is back in training already, with his next exhibition fight lined up this weekend.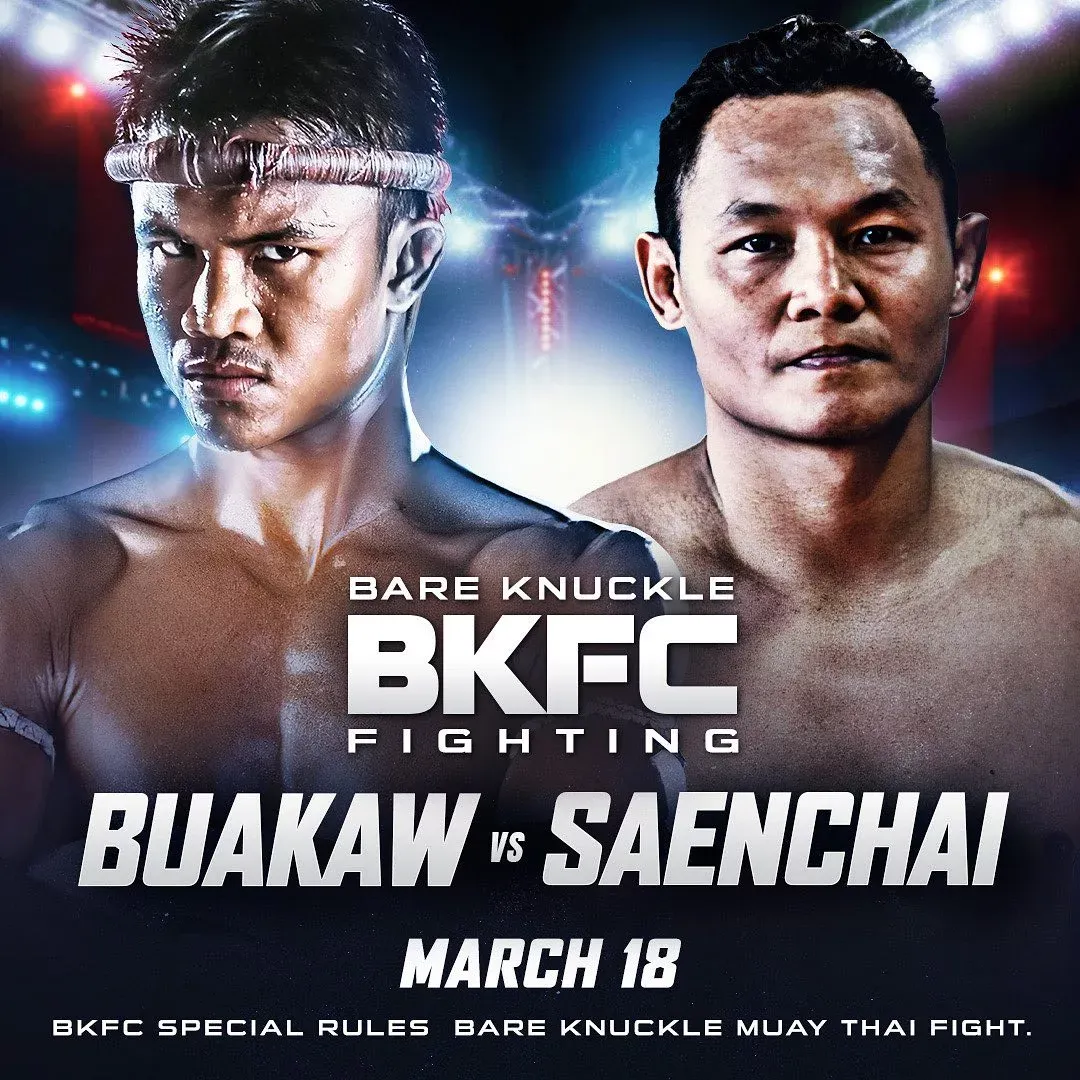 More details to be announced soon.