A second title unification bout has been added to COLLISION 6.
GLORY has announced a unification bout between reigning Light Heavyweight champion Donegi Abena and interim champion Tarik Khbabez. The two were supposed to face each other in June of this year at COLLISION 5. However, food poisoning during preparation for the fight forced the reigning champion Abena to pull out of the fight. The highly anticipated bout will serve as the co-main event to another unification bout, Rico Verhoeven against Tariq Osaro, on November 4.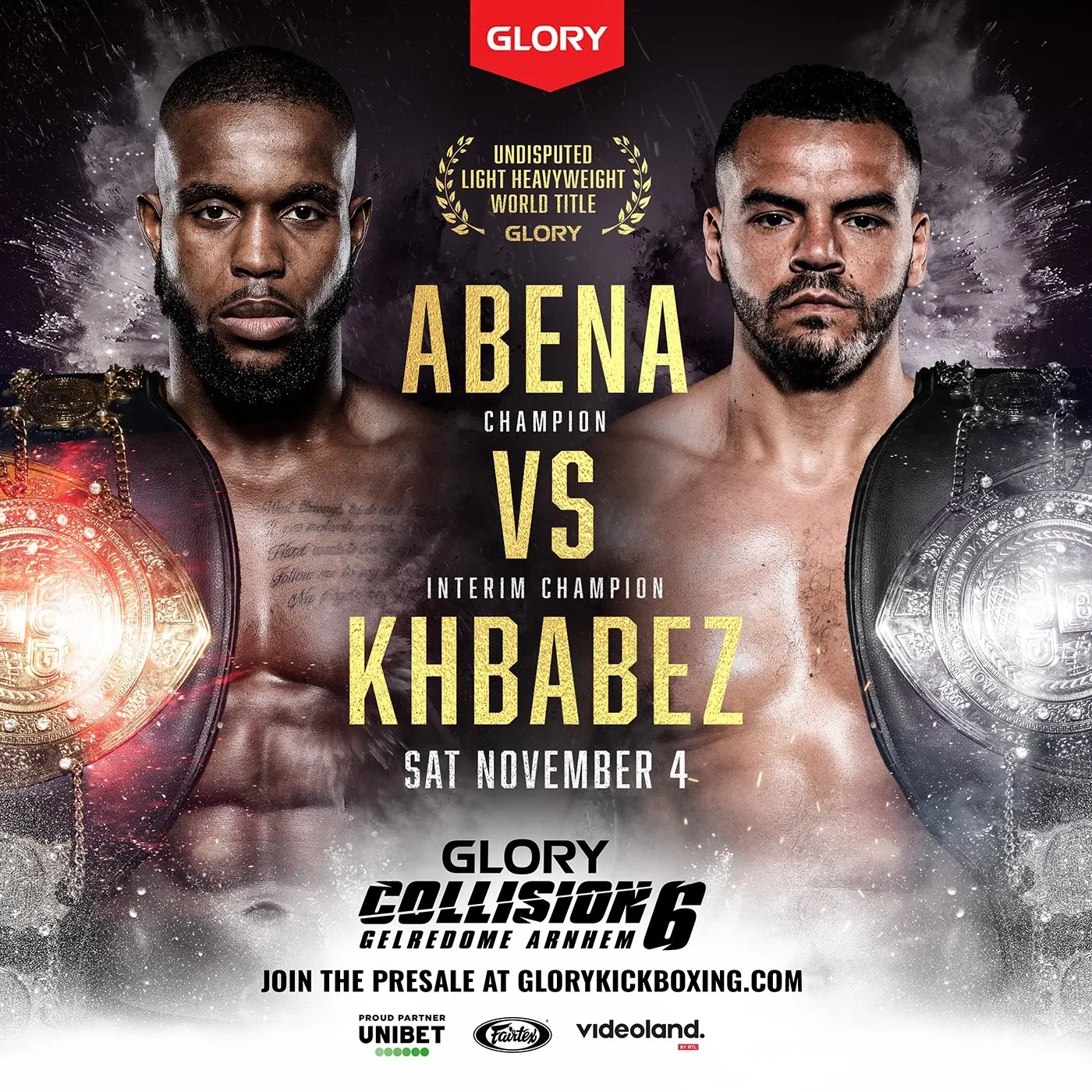 Khbabez came down from Heavyweight in October last year, immediately fighting for the vacant title against Sergej Maslobojev. He lost that fight by split decision but redeemed himself against Spaniard Daniel Toledo in a completely one-sided beatdown. It landed him another chance at the title, which after Abena fell out turned into an Interim title fight against Mohamed Amine who came in as a late replacement. After 'Momin' gassed out in the third round, Khbabez got the TKO finish in the 4th.
Donegi Abena won his title back in February this year when he had a controversial win over Maslobojev. The Lithuanian fighter sustained a cut on his shin after a blocked low kick, it was enough for the doctor to wave off the fight. A rematch seemed like a logical next step, however, it was the fan-favorite Tarik Khbabez that got the title shot next.
A lot of controversies have happened in the lead-up to this fight. Khbabez accused Abena of faking his medical situation in an emotional Instagram post when the news broke out. The 25-year-old Surinamese champion reacted months later in an interview with ChampsTalk by saying Khbabez wouldn't even have gotten the chance to fight him if not for Abena's team that refused the rematch with Maslobojev and opted for the Moroccan instead. He added that, contrary to what was believed by the general public, he didn't cancel his fight during fight week but called GLORY two weeks in advance.
When Beyond Kickboxing inquired GLORY about the situation they added, "Unfortunately the remarks that Donegi made in this interview don't have any foundation in truth. We didn't propose another opponent, in every fight there are multiple options but GLORY decided for this matchup". GLORY matchmaker Robbie Timmers was even more clear about the situation on Instagram, "It's shocking and disrespectful to GLORY, the fans and his opponent in general. His team will be able to confirm that these are lies and of course, they also have it black on white". It seems like Abena's words didn't have any immediate consequences but the relationship between the promotion and its champion will be on thinner ice than before the accident.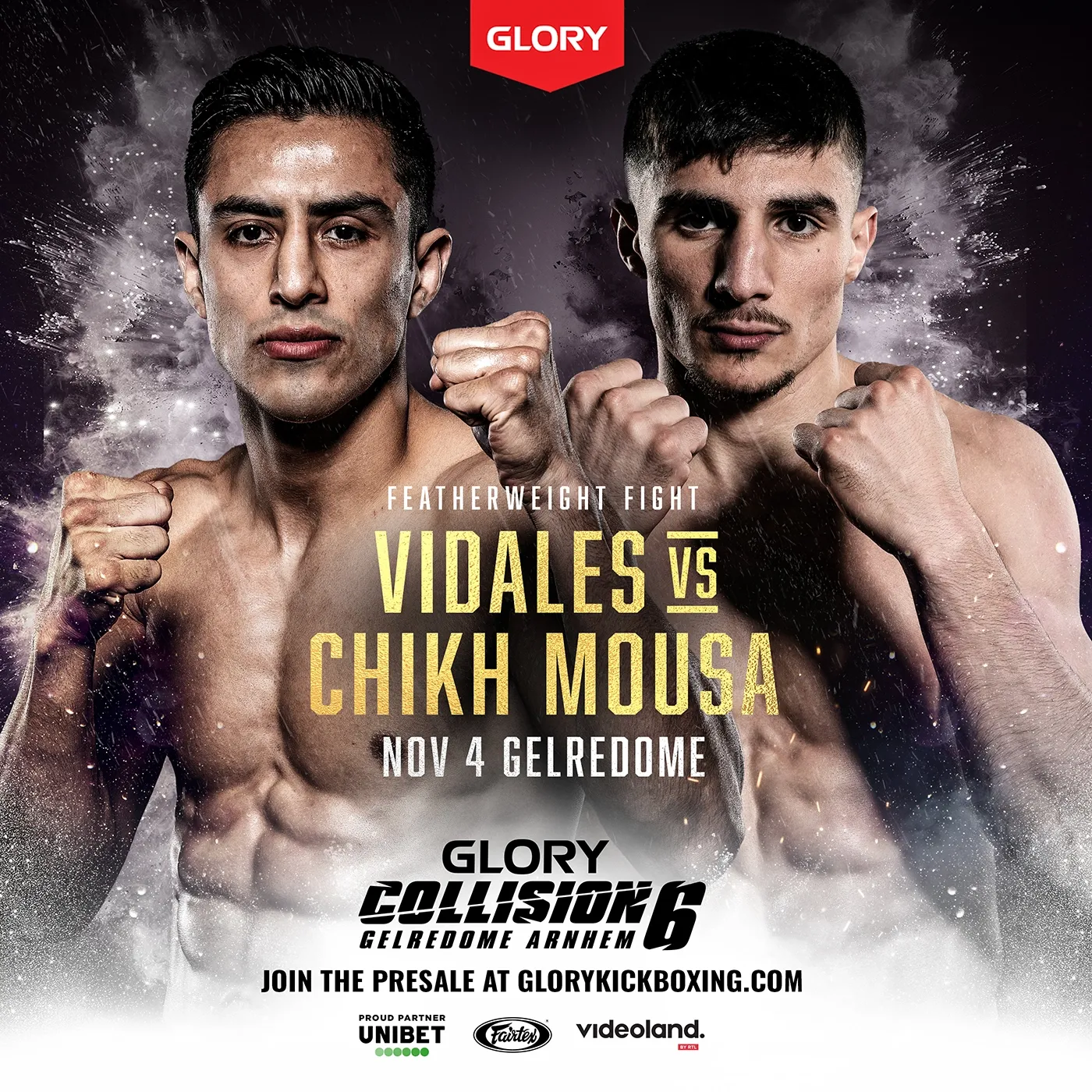 GLORY also announced a bout between two Featherweight contenders. Number one-ranked Abraham Vidales and number two-ranked Ahmad Chikh Mousa will face each other in a possible contender eliminator bout. Both fighters have recently tried to dethrone the long-reigning featherweight king Petchpanomrung but failed in their efforts as both walked away with a decision loss. The recent activity in GLORY's featherweight division is a positive sign for kickboxing fans in the West since the division seemed to be near death after the COVID outbreak.