Veterans will take on prospects in both the event headliner and co-headliner.
A RISE Women's Flyweight championship bout between Manazo Kobayashi and Tessa De Kom will see both women attempt to return to their winning ways, as they'll both come in with decision losses in their last outings.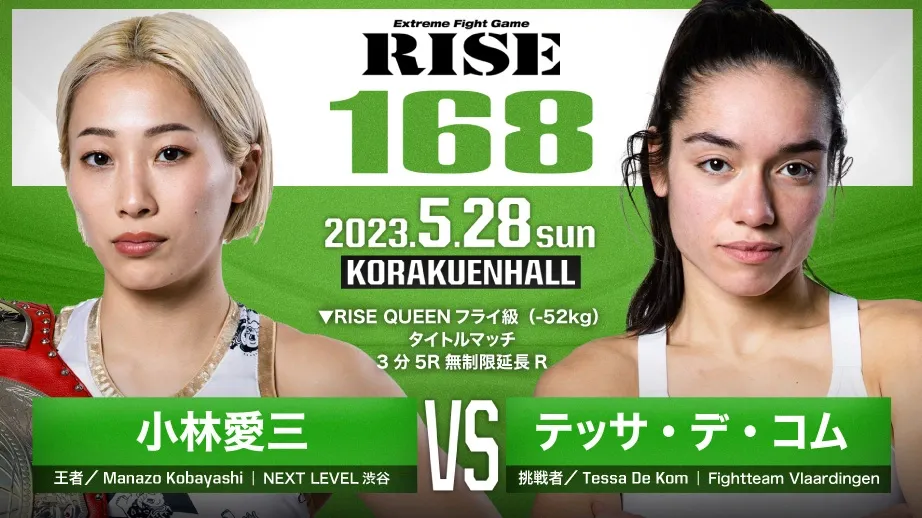 The title bout is an immediate rematch of their December fight at GLORY Rivals 4, a RISE and GLORY cross-over event. Although De Kom was able to win by decision, she failed to keep her good form up, as she in turn lost by decision to GLORY newcomer Giuliana Cosnard a month later. As for Kobayashi, her loss to the Dutchwoman is just the latest in a series of setbacks the Japanese fighter has experienced over the past two years, having lost four of the six fights she's had in that time. Whether De Kom will prove she's as good as people thought she was after her initial win over Kobayashi, or if 'Dynamite Girl' will even out the score against De Kom remains to be seen.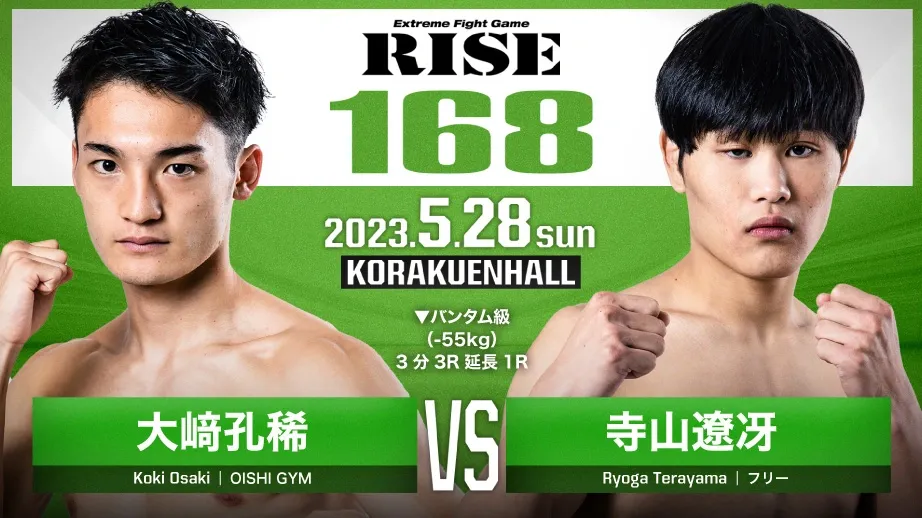 The first fight between Koki Osaki and Ryoga Terayama was expected to be a major moment in the career of one of them. Either Osaki would once again re-affirm himself as the cream of the crop or Terayama would finally shed his prospect moniker and become part of the divisional elite himself. The contest ended up anticlimactically however, as a hard kick to the nether regions rendered Terayama unable to continue competing and led to the fight being declared a draw by technical decision.
The good news however, is that they will run it back, as Koki Osaki will take on Ryoga Terayama in a Bantamweight (55 KG) bout, that might serve either as an unofficial title eliminator or as a qualifier for the RISE World Series tournament that will take place later in the year. The hype surrounding them has stayed at the same level as in their first meeting. They've only suffered losses to the very best that their division has to offer, while they've in turn triumphed against almost every opponent that's faced them. A good addition to the card, that promises an even more exciting fight against either champion Masahiko Suzuki or in the World Series tournament, down the line.