A Middleweight clash with title fight implications has been added to COLLISION 5.
Michael Boapeah's next match has been confirmed, against another highly-ranked Middleweight. He meets Ulric Bokeme at GLORY COLLISION 5 on June 17 at the Rotterdam Ahoy in Rotterdam, the Netherlands.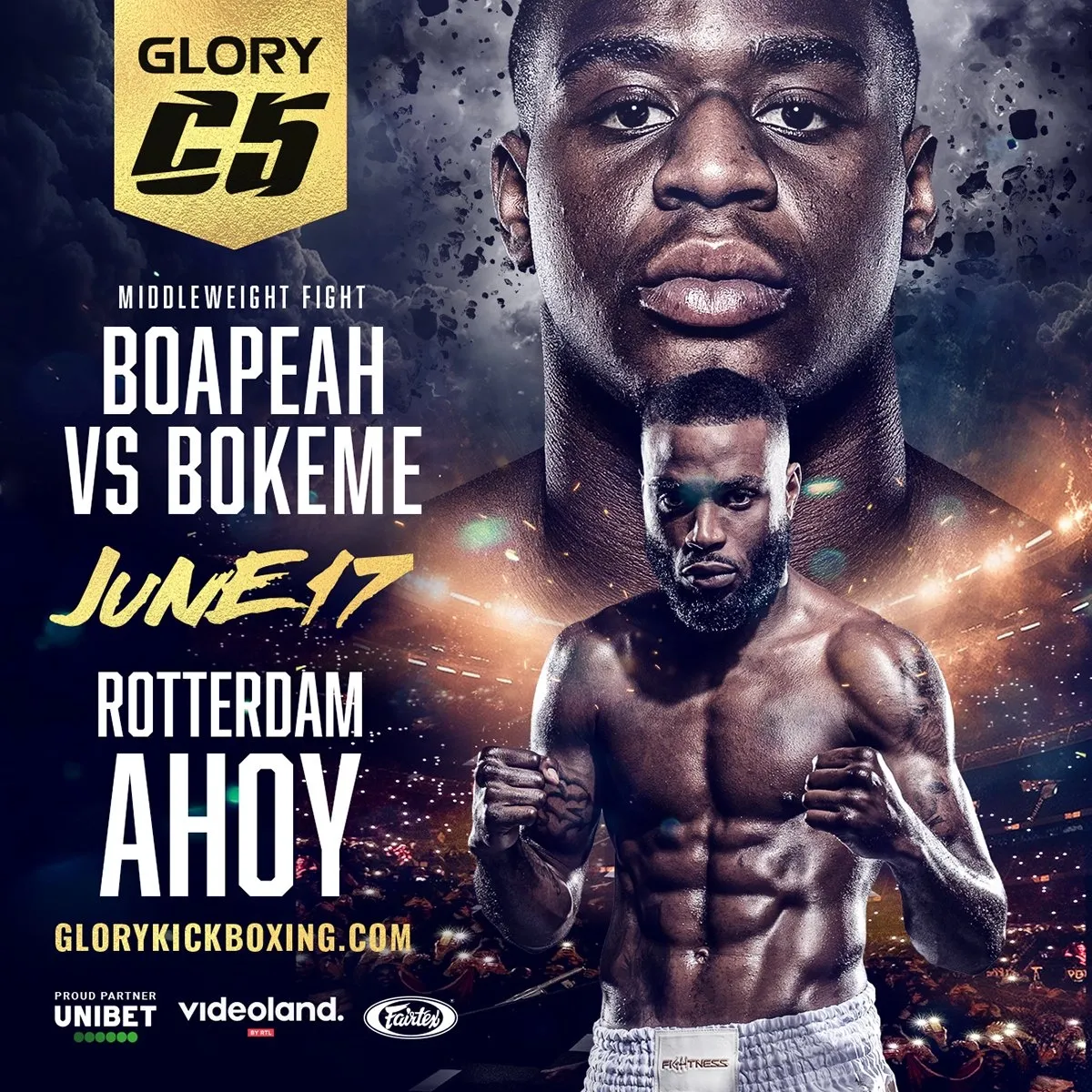 The 23-year-old striker 'Time Bomb' impressed fans when he debuted in GLORY with a dominant win over Florian Kröger. In his most recent bout, the Ghanaian-Dutch athlete earned a victory over Turkey's Ertugrul Bayrak. Currently, he is ranked as the No. 3 Middleweight in GLORY, and the No. 8 Middleweight in the Beyond Kick Rankings, and looks make a big step towards GLORY gold.
Standing in his way will be the experienced Swiss-Congolese Ulric Bokeme, No. 6 in our rankings. The 32-year-old is on a two-fight win streak which he will be looking to extend at COLLISION 5.
The winner of this match will likely be in line for a shot at the GLORY Middleweight title, which will also be contested at the same event. Reigning champion Donovan Wisse makes the second title defense of his throne against the dangerous Serkan Ozcaglayan.
GLORY COLLISION 5 is confirmed to have four title matches including Endy Semeleer against Jay Overmeer for the Welterweight title, Antonio Plazibat vs Tariq 'Cookie' Osaro for the interim Heavyweight title, Donegi Abena against Tarik 'The Tank' Khbabez for the Light Heavyweight title, and the aforementioned Donovan Wisse against Serkan Ozcaglayan for the Middleweight title.