Today, GLORY announced GLORY 83, taking place February 11 at the Grugahalle in Essen, Germany.
The main event will feature a Light Heavyweight title fight between current champion Sergej Maslobojev and number one ranked contender Donegi Abena.
The co-main event will feature a title fight in the Middleweight division, with champion Donovan Wisse defending his belt against top contender Cesar Almeida.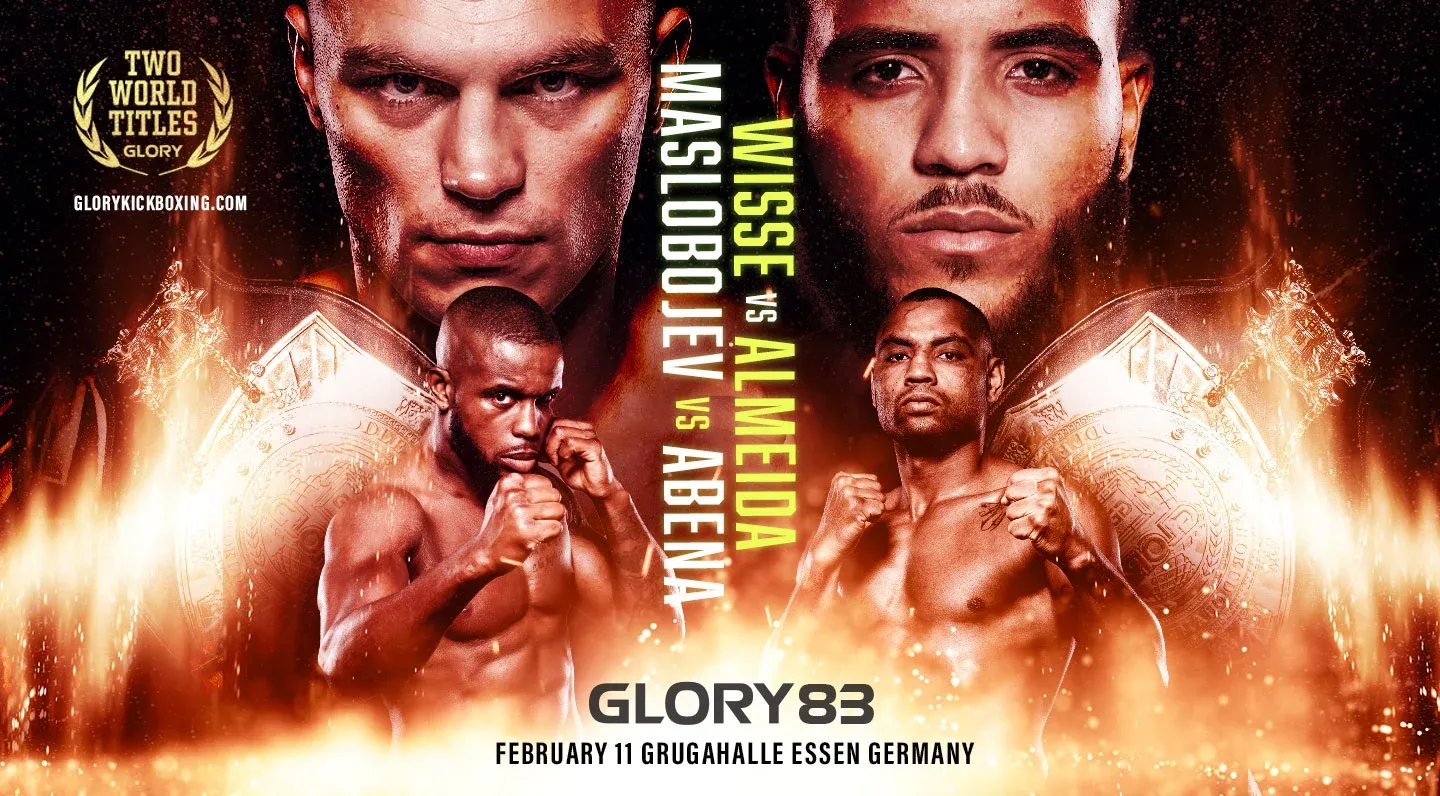 Newly crowned champion Sergej Maslobojev captured the vacant GLORY Light Heavyweight belt in a back-and-forth war against Tarik Khbabez at COLLISION 4, two months ago. This will be the second clash against Donegi Abena - both have already fought at last year's COLLISION 3.
Some might question the decision to give Abena a title shot, as he went 1-4 in his last 5 fights. However, that stat is deceptive. He only lost to the very elite at that point in time, such as Alex Pereira, Artem Vakhitov and Luis Tavares.
With the first two not under contract anymore, and Tavares out of the title picture because of his suspension, the fighter from Suriname secured his position as next top contender with a solid win against GLORY #4 ranked Felipe Micheletti in his last outing.
Donovan Wisse looks to cement his position as the best Middleweight in the world as he takes on Cesar Almeida for his second title defense. Just like the headlining bout, this also will be a rematch. The two fought back in 2019, with Wisse getting a title shot following his win.
It was all but signed that Serkan Ozcaglayan was the next in line for his shot at glory, until Almeida upset the rising star, clobbering him and walking home with a unanimous decision win.
More bouts will be announced in the coming weeks.
GLORY 83 FIGHT CARD
---
MAIN CARD
Sergej Maslobojev (c) vs Donegi Abena - Light Heavyweight Title Bout
Donovan Wisse (c) vs Cesar Almeida - Middleweight Title Bout