Drama between Petchyindee and ONE Championship.
Sia Boat, the current head of Petchyindee, is one of the spearheads of the new generation of Muay Thai. He announced that he wishes to part ways with ONE Championship, after being unhappy with the treatment his fighters received in the promotion. A heavy hit for ONE's Muay Thai talent as Boat runs one of most successful gyms and promotions in Thailand and has supplied ONE with four champions and other top contenders. The root of the problem seems to run much deeper, but the last straw for the Thai promoter was the decision between Tawanchai and Petchmorakot at ONE 161 three weeks ago. Reigning champion and Petchyindee student Petchmorakot lost a close decision against the young and upcoming Tawanchai in a back-and-forth war.
A wrong decision according to Sia Boat.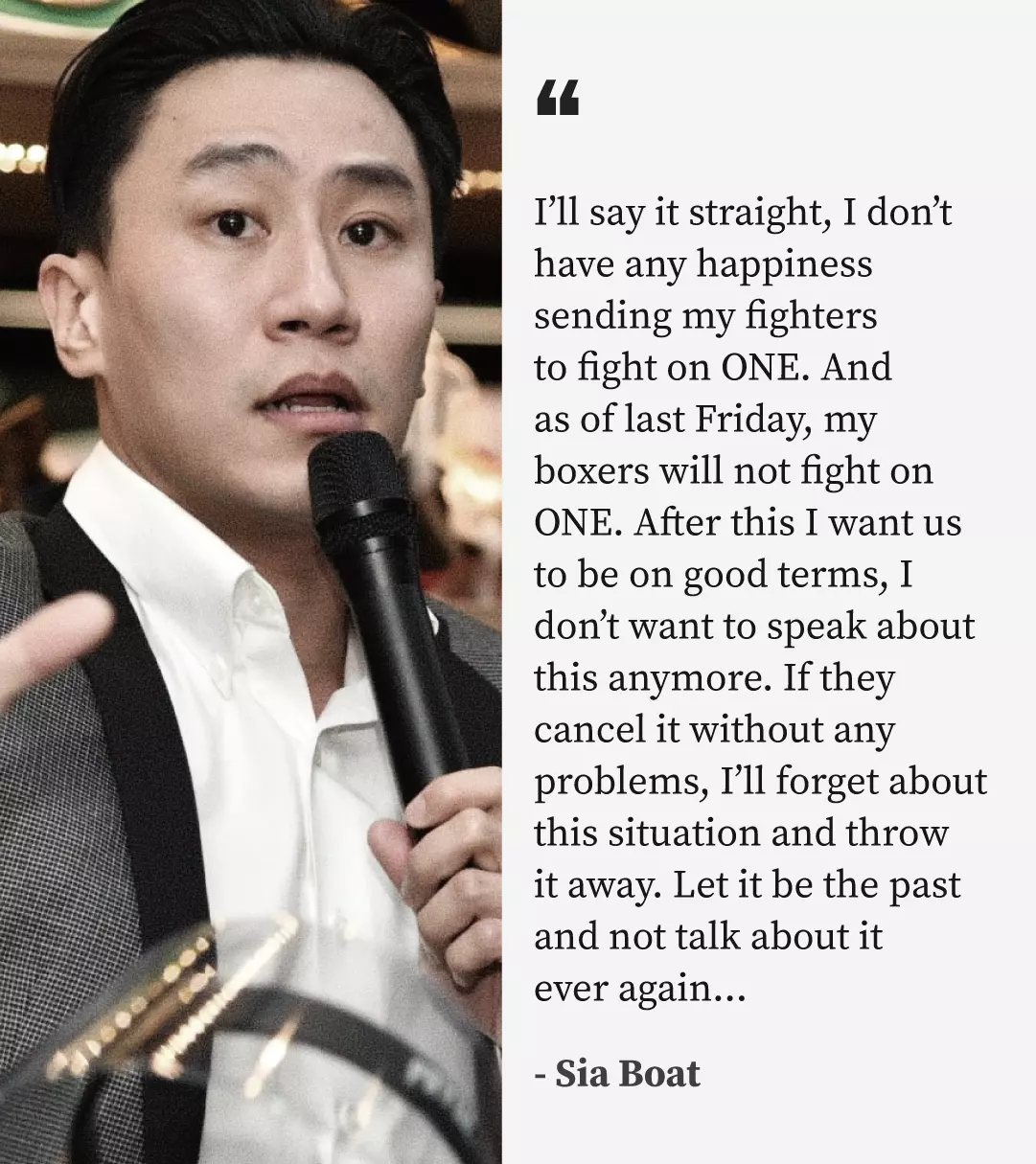 Sia Boat announced his decision during a livestream.
Additionally, the Petchyindee Facebook page also made it public.
"Sia Boat and the Petchyindee team have send a letter to ONE Championship to request the release of all their fighters because they aren't happy. This includes the six fighters: Rittewada, Capitan, Savvas, Mongkolpetch, Petchmorakot & Petchdam. We wish that the contract termination will result in a good ending of our relationship. All fighters agree with the decision that Boat wants to take."
At this point in time, there's no official statement from ONE Championship regarding the situation.