Gunji cleaned out his division once already and he seems set on doing it for a second time.
At a press conference held by K-1 on May 25, it was announced that K-1 Featherweight champion Taito Gunji will face Dausayam Wor. Wanchai in a non-title bout on July 17.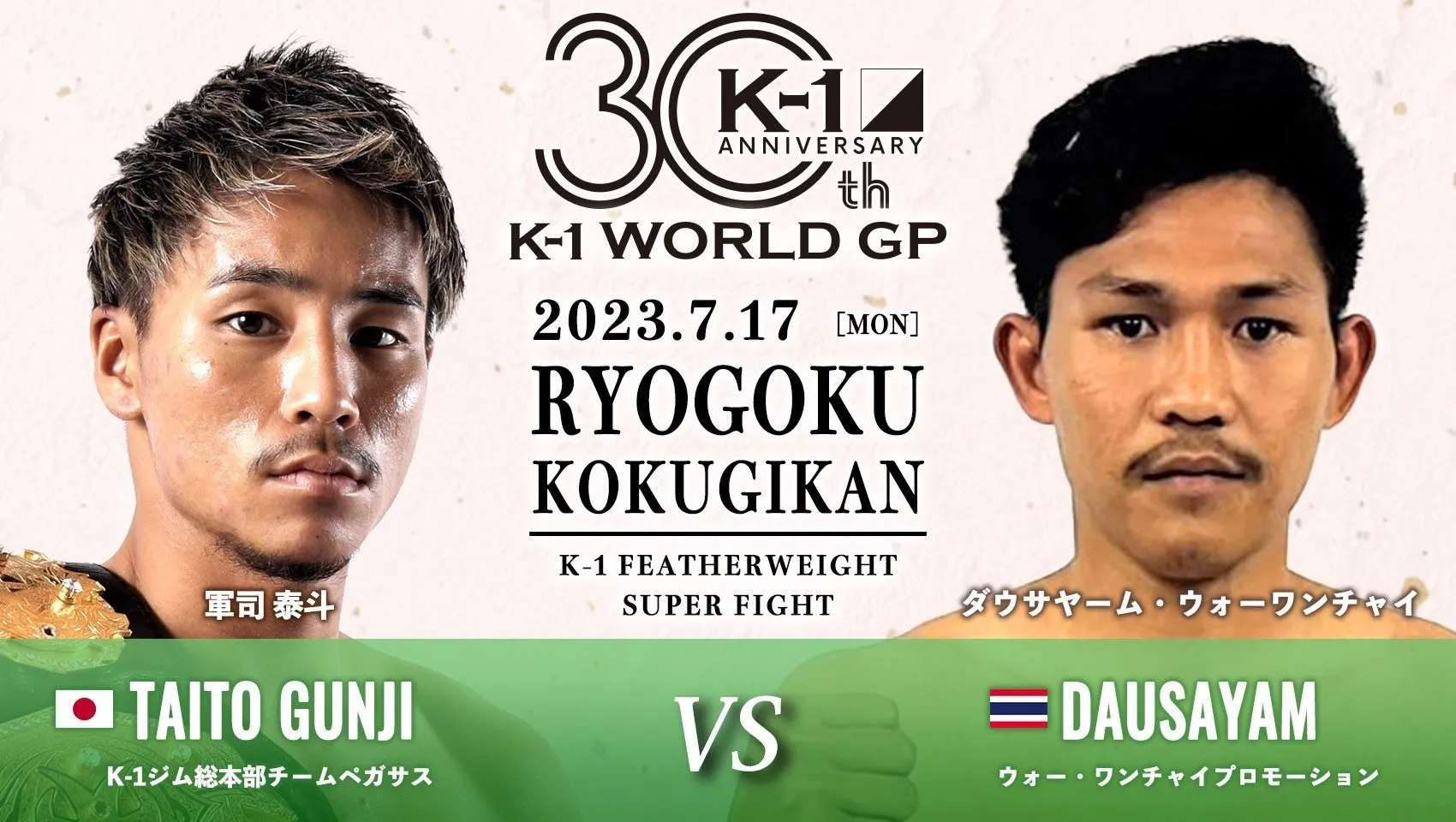 The world's ninth-best pound-for-pound kickboxer has been perfect in ten fights since moving up to 57.5 kilograms. During this time he's beaten six fighters who were at one point or another ranked in our divisional rankings, won the K-1 Featherweight World Grand Prix, and captured and defended the K-1 Featherweight belt. His next assignment is a notable step down in competition however. Despite claiming a 66-5 record, Dausayam has failed to break into the elite during his professional career – a No. 6 ranking in the Rajadamnern Stadium Super Flyweight division being a career-high achievement.
Much more interesting were comments made by K-1 producer Nakamura, who stated: "Dausayam's fight against Haruto Yasumoto ended in a split decision loss. I thought a lot about Gunji's opponent, and people will want to see him fight someone who has a history of fighting Yasumoto, who himself has won a bout in K-1."
Gunji himself went on to say, "I haven't fought against Japanese fighters from other organizations... I'll cleanly stop my opponent this time around, and challenge RISE to compete, as there is a strong fighter in RISE who wants to fight me."
As Haruto Yasumoto is currently ranked as the second best fighter in our Bantamweight (58 KG) rankings, only below Gunji, a fight between the two would be one of the best fights that could possibly be made in Japanese kickboxing. With promotional boundaries being less of an obstacle since THE MATCH, the likes of Yasumoto, Shoki Kaneda and Keisuke Monguchi are all potential opponents for Gunji's second run through the division.