Two regional standouts have finally made their way to the big leagues.
Two representatives of Bruxelles' Napoli Gym have signed with Europe's biggest promotion.
During the past week, GLORY has announced the signings of both the 21-year-old Featherweight prospect Berjan Peposhi and the 29-year-old Welterweight prospect Diaguely Camara. Both fighters are set to make their promotional debut at GLORY 83, which will take place on February 11, 2023 in Essen, Germany.
Camara is scheduled to face the once-defeated Joilton Lutterbach, while Peposhi will take on the #6 ranked GLORY Featherweight contender Ahmad Chikh Mousa.
Camara has amassed a professional record of 17-4-1, with nine of those victories coming by way of stoppage. The French fighters holds notable wins over Florin 'Rambo' Lambagiu, Bogdan Nastase, and Corentin Jallon. He will enter the bout with Lutterbach on a four-fight win streak, having lost only one of the five fights he's had in 2022.
Lutterbach successfully debuted with Glory at GLORY 82 with a second-round knockout of Mark Trijsburg. He's won seven fights across three different sports during this year, with three triumphs in kickboxing, two in Muay Thai and two in mixed martial arts. Camara will be the toughest test the Brazilian has had under kickboxing rules however and a victory here would be a major statement.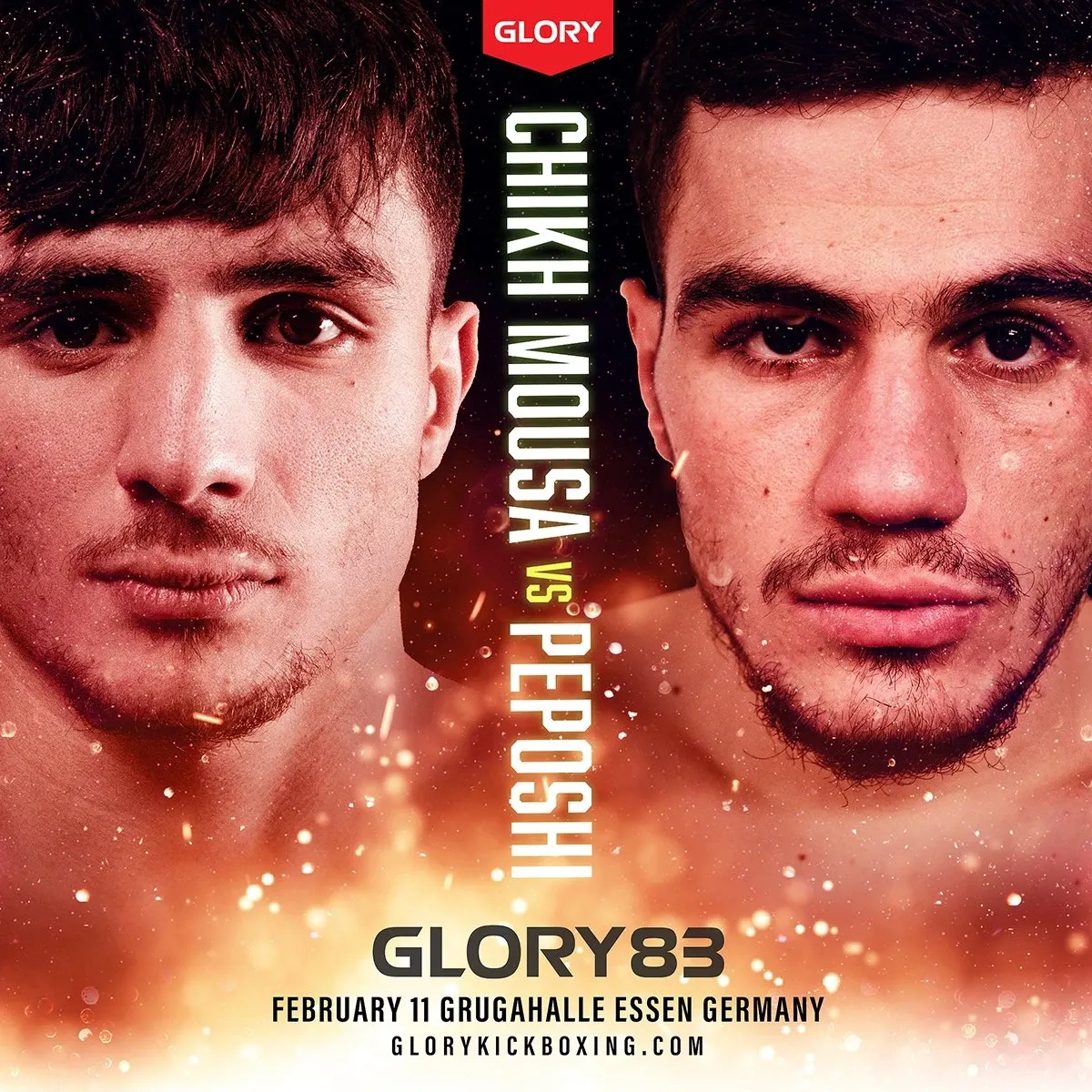 Peposhi will come into his first GLORY fight on a lengthy 13-fight win streak, having only tasted defeat once in 27 professional bouts. Having overcome notable fighters such as Ivan Naccari, Prince Junior and Lorenzo Sanmartino, Peposhi has proven he's more than outgrown the regional level and it will be interesting to see how he stacks up against the best at his weight.
Opposite him in the ring will be Chikh Mousa, who's been perfect in two fights he's had with GLORY this year, as he knocked Rafik Habiat out in August and beat Mohamed El Hammouti by unanimous decision in November. With several other Featherweight contenders fighting in December and January, Mousa will look to prove he should get the next crack at divisional kingpin Petchpanomrung Kiatmookao with a victory over Peposhi.
GLORY 83 will be headlined by a Light Heavyweight title bout between Sergej Maslobojev and Donegi Abena, while a Middleweight title bout between Donovan Wisse and Cesar Almeida will serve as the co-main event.