RISE's flagship event returns with a plethora of important fights and rivalries heading into this year.
This Sunday, March 26, RISE El Dorado returns to the Ariake Arena in Tokyo, Japan. The stacked event will be streaming for FREE on Abema from 02:30 pm (GMT+9). The event features two RISE World Championship bouts, several super fights, plus three K-1 against RISE fights, thanks to their recently announced partnership.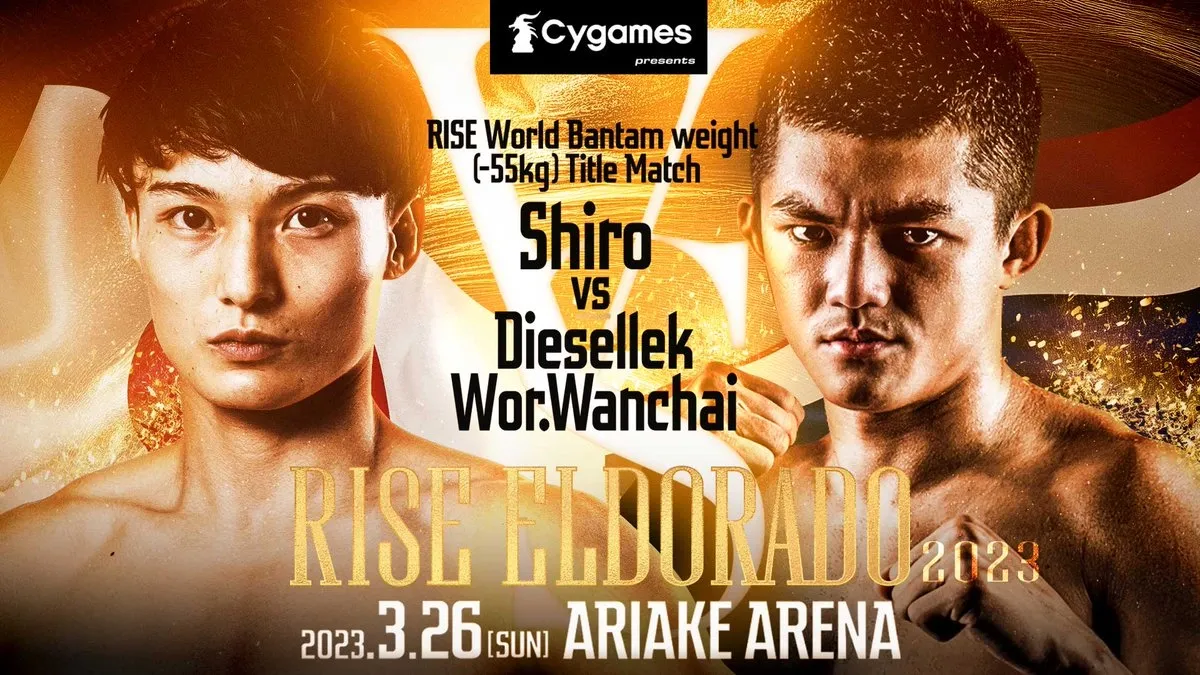 The main event of the evening features Shiro against Diesellek for the inaugural RISE World Bantamweight Championship. Shiro is the top name at 55 KG, going 3-1 in 2022, with wins over Rui Ebata, Koki Osaki, and current RISE 55 KG champion Masahiko Suzuki. His sole loss that year came in a close fight with K-1 standout Masashi Kumura, where he largely outscored Kumura, but suffered a knockdown in the second round. A well-rounded orthodox fighter, who has plenty of experience taking on Thai opponents, having trained in Thailand and competed extensively in Muay Thai in the past. Shiro will be hoping to strengthen his argument for being at the top of the food chain, in the wake of the action between all the other contenders at K'FESTA 6 earlier this month.
His opponent, Diesellek, will be making his kickboxing rules debut. A talented young fighter - his form has been somewhat inconsistent, but his best showings have shown him to be among the best Muay Thai fighters around this weight. He's the True4U champion, coming off two draws, one with pound-for-pound talent SaoEk Sitchefboontham, with whom he is now 1-1-1 overall. Also orthodox with very fast kicks from both legs, if he can adapt smoothly to kickboxing rules he could prove to be a formidable opponent for anyone at the weight.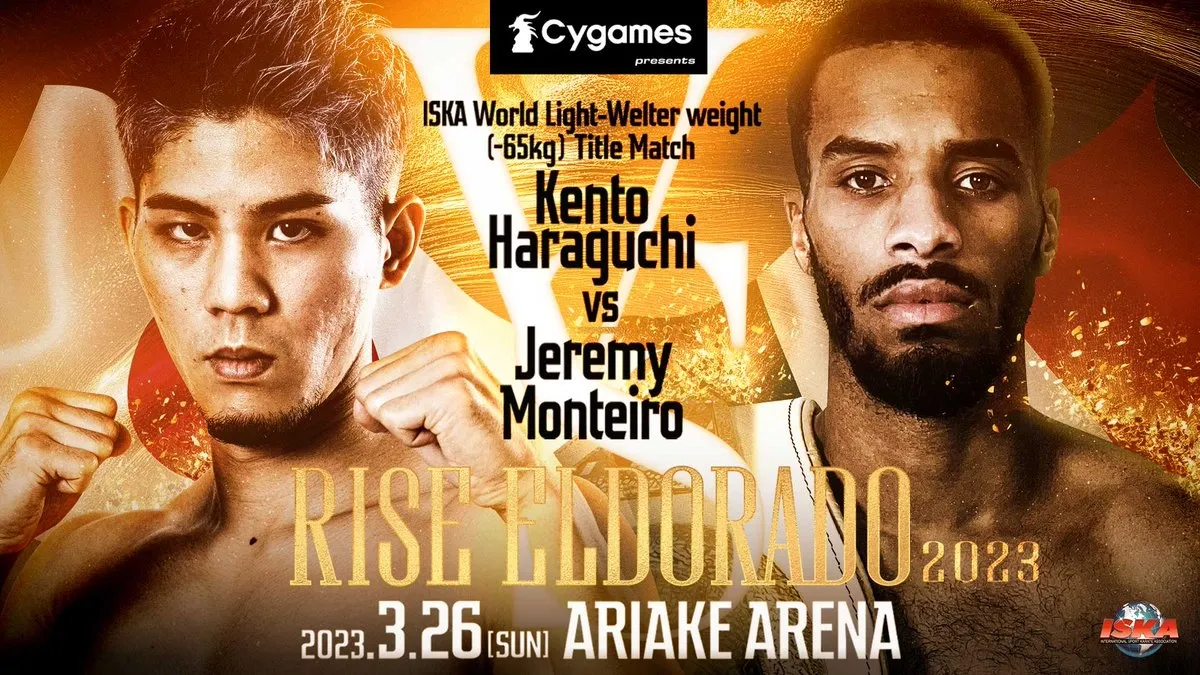 Both RISE and Haraguchi himself seem to believe that the Itami-native is the next ace of the promotion, following the departure of Tenshin Nasukawa. He certainly has all the attributes you'd want in the face of your promotion - the looks, the charisma, and the skills. As he suffered two defeats at the hands of Petchpanomrung, RISE has given up that avenue of building up his name and instead chosen to bring in notable foreign fighters like former GLORY champion Serhiy Adamchuk in December and ISKA -65 KG champion Jeremy Monteiro now. Although a step down compared to his previous opponents, Haraguchi himself has called Monteiro a "ticket to the world". A good win here could see Haraguchi feature in GLORY's Featherweight division and establish himself as the pre-eminent Japanese kickboxer in the world.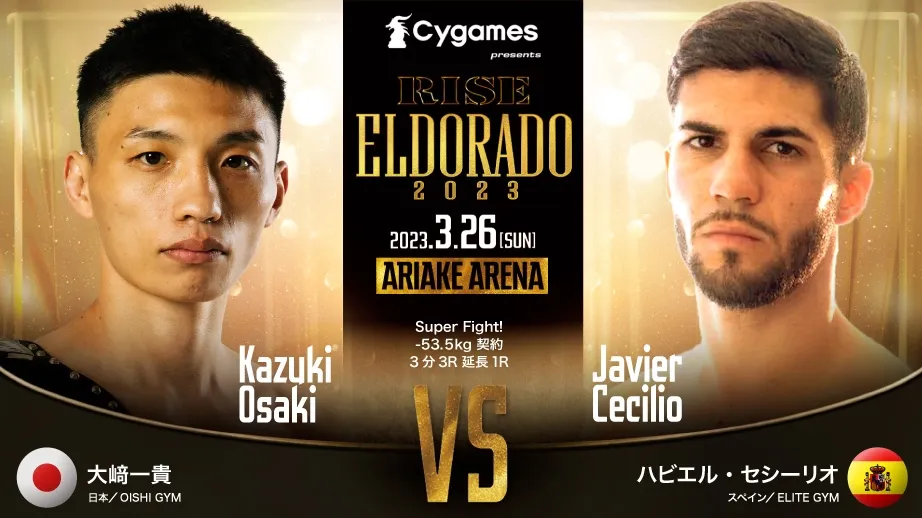 Kazuki Osaki is undefeated in 14 fights since transitioning to kickboxing from Muay Thai and has more or less cleaned out his division, having beaten every elite fighter available to him, i.e. not currently contracted to K-1. His current opponent, Javier Cecilio, represents a significant step down in competition, however. Despite an undefeated 12-0-1 record, Cecilio is largely unknown and hasn't faced an opponent of Osaki's caliber before, nor does he have his experience at the highest levels.
The champion and the promotion both seem to see Cecilio as a stay-busy opponent. RISE CEO Ito stated during the press conference: "You could call this a first step onto the world stage", while Osaki said: "In the next match I'll make sure to win in a proper way in order to get my chance at the [RISE] world championship". As RISE has recently partnered with K-1 and considering COVID measures in Japan are easing up, he should have no shortages of potential opponents in the future.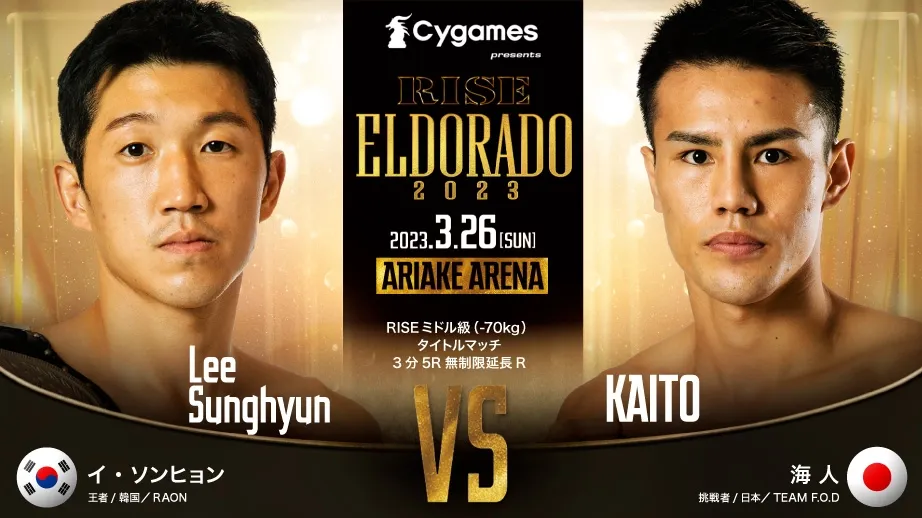 With COVID measurements finally allowing international competition back in the country, RISE Middleweight champion Lee Sunghyun makes his long-awaited return to Japan! The Korean fighter has won the title back in 2019 with a decision win over Shintaro Matsukura. Sunghyun has sneakily accumulated an impressive resume over the years but has mostly fallen short when faced against top competition like Buakaw, Jomthong, or Yoshihiro Sato. Similarly, he lost a unanimous decision to Shoot Boxing ace Kaito at 'Shoot Boxing 2019 act.4', but looks to now seek revenge, this time with his RISE title on the line. Kaito has been looking unstoppable as of late, winning 16 straight fights and recently breaking into our stacked Lightweight rankings with a controversial win against Stoyan Koprivlenski. The Japanese fighter looks to continue his momentum, in hopes of challenging for the GLORY Lightweight title later this year.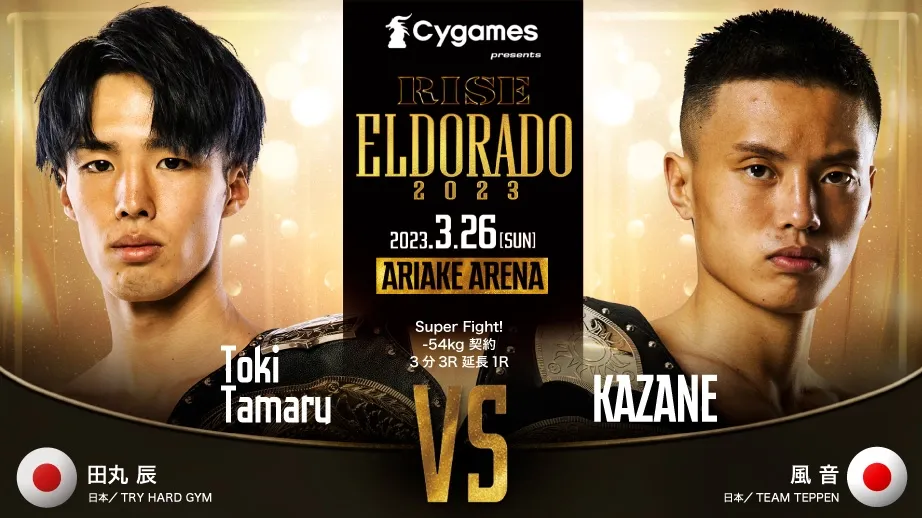 Top RISE Super Flyweight contender Kazane is set to take on RISE Flyweight champ Toki Tamaru at a catchweight of 54 KG in a bout that serves as a qualifier for the 2023 RISE World Series 54 KG tournament. Kazane lost a close majority decision in a rematch against Super Flyweight champ Kazuki Osaki in his last fight, putting on a fight of the year contender against the champ. Toki Tamaru won his Flyweight belt in 2022 in a title bout against the heavy-handed Riku Kazushima and made his first title defense in his last fight against Khunsuknoy Boomdeksian, winning the fight by majority decision. The fight is expected to be a style clash with the larger Kazane being a pressure fighter and Tamaru being a southpaw outfighter.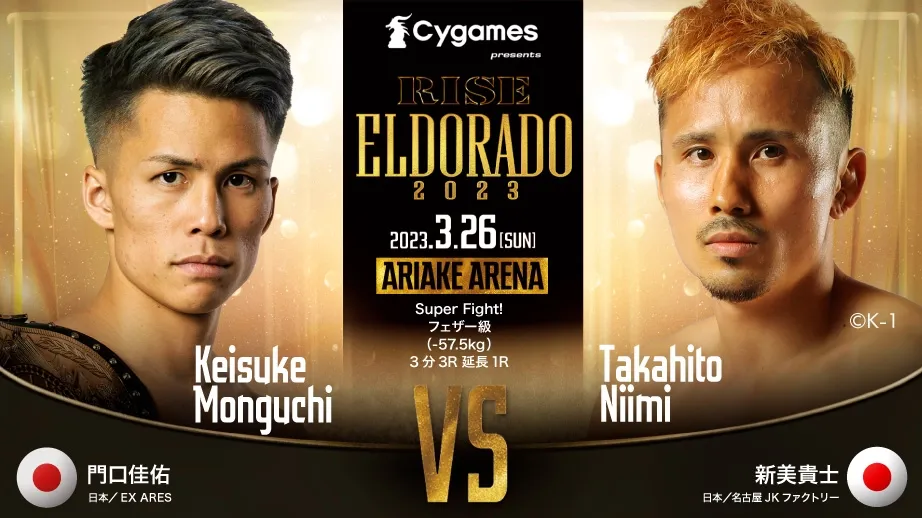 A meeting of two fighters ranked in our divisional rankings and two different styles: the brutal pressure of Takahito Niimi and the slick technique of Monguchi. Will Niimi win and once again build a winning streak, or will Monguchi continue his ascendacy? Will Niimi bring another victory to K-1 or will Monguchi bring glory to the RISE banner? Either way, Niimi has never been in a boring fight and Monguchi will definitely not play the spoiler on Sunday.