Rui Ebata revealed on his Instagram that he had been discharged from the hospital following surgery requiring the removal of a brain tumour.
With an almost year-long absence from the ring, the former KNOCK OUT Super Bantamweight champion noted that he had been experiencing health complications and had only sought the advice of a medical professional in February regarding abnormality in his vision.
Disclosing that the surgery was so complex and high-risk that there was a possibility he would not survive, Ebata shared a raw and introspective post on grappling with shock, fear, and acceptance. Detailing how he drew upon his experience in kickboxing to overcome fear, Ebata urged others to take care of their health, hoping that his "experience would help others".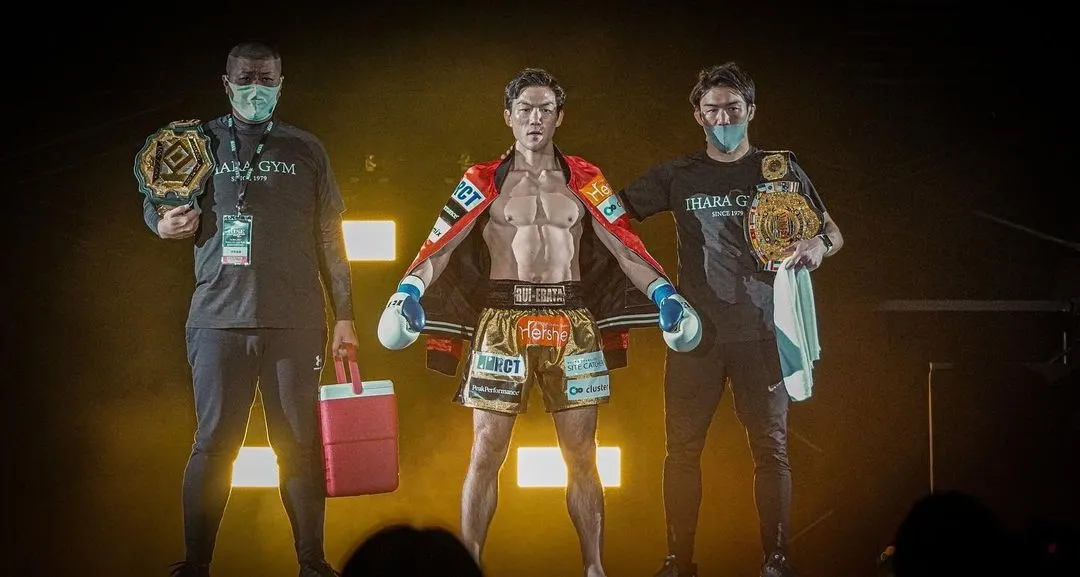 "I've been safely discharged from the hospital.
I am sorry for causing worries with my lack of updates on Instagram and for losing contact. My apologies also for the inconveniences caused by the postponement of events.
This past year I've been troubled by headaches and dizziness. They found an abnormality when I visited the optometrist at the end of February due to an issue in my vision. Shortly after, I was admitted to the hospital as a matter of emergency and required surgery.
The people at the hospital told me to call my family immediately as there was some serious news. Based on the image diagnosis, there appeared to be a malignant tumour and the surgery would be so complex that there was a risk I would not survive. My family, even as they went pale, listened on as they held back tears. I was dumbfounded and could barely comprehend the words.
I started combat sports since I was young and spent most of my life dedicated to it. I've fought fights putting my life at stake and challenged myself even at the cost of death. I've experienced large events; I thought I had the mentality to beat any fears or pressures.
"I might die in tomorrow's surgery."
When thrown into such a scenario, I was merely pathetic and unable to accept the truth due to fear.
But even at these times, what helped me confront [my fears] was kickboxing.
As I stayed in shock, the doctor said to me, "Ebata-kun, this is a fight. It's a once-off match that you definitely can't lose. I am going to try my best so I'd like Ebata-kun to face the surgery with the same drive."
Surprisingly, I was filled with power. I definitely can't lose. I can't lose. I was able to gather my strengths.
That night, I could not sleep a wink.
Luckily, the surgery ended well. The results showed that it was benign and it was completely removed. There were also no concerns of subsequent complications and I felt relieved.
It was a complex surgery so I was in the hospital for a month but I've finally been discharged.
This time, I was able to deeply feel the "true strength" that I've learned from kickboxing.
I'm still young and I would have never even imagined having a brain tumour but in reality, I was met in a situation where I could have died if the diagnosis was a few days late.
Why did I develop this brain tumour? I do not know but the important thing is to take care of yourself. I am someone who tends to have tunnel vision when focusing on something so I wasn't able to listen to the voice of my body.
You may be busy but I'd like everyone to focus on the "present" and make time to be able to care for yourself.
Health is most important!
There are lots of things in life but I hope that my experience will help others.
Sorry for causing worries - I'm still resting at the moment.
Thanks for reading all of this."