Pichairat Srisuk, known under his fight name 'Daraek Revolution Muay Thai Phuket' has been the center of a scandal.
The Muay Thai star has been accused of extorting his female TikTok fans, asking them for sexually explicit pictures, and then blackmailing them for money. The fighter with more than 400.000 followers has been known as a fan favorite and has quickly built a social media following while racking up wins at events like 'Muay Super Champ' and 'Muay Hardcore', both broadcast on Channel 8.
Popular Muay Thai news page ข่าวสารวงการมวย BY aod k.o has called for caution, saying a "boxer from south-Thailand with 400k TikTok followers has been tricking his female fans".
Daraek has since come out, admitting to all allegations and asking for forgiveness from the Muay Thai industry, in hopes that he will be allowed to continue fighting.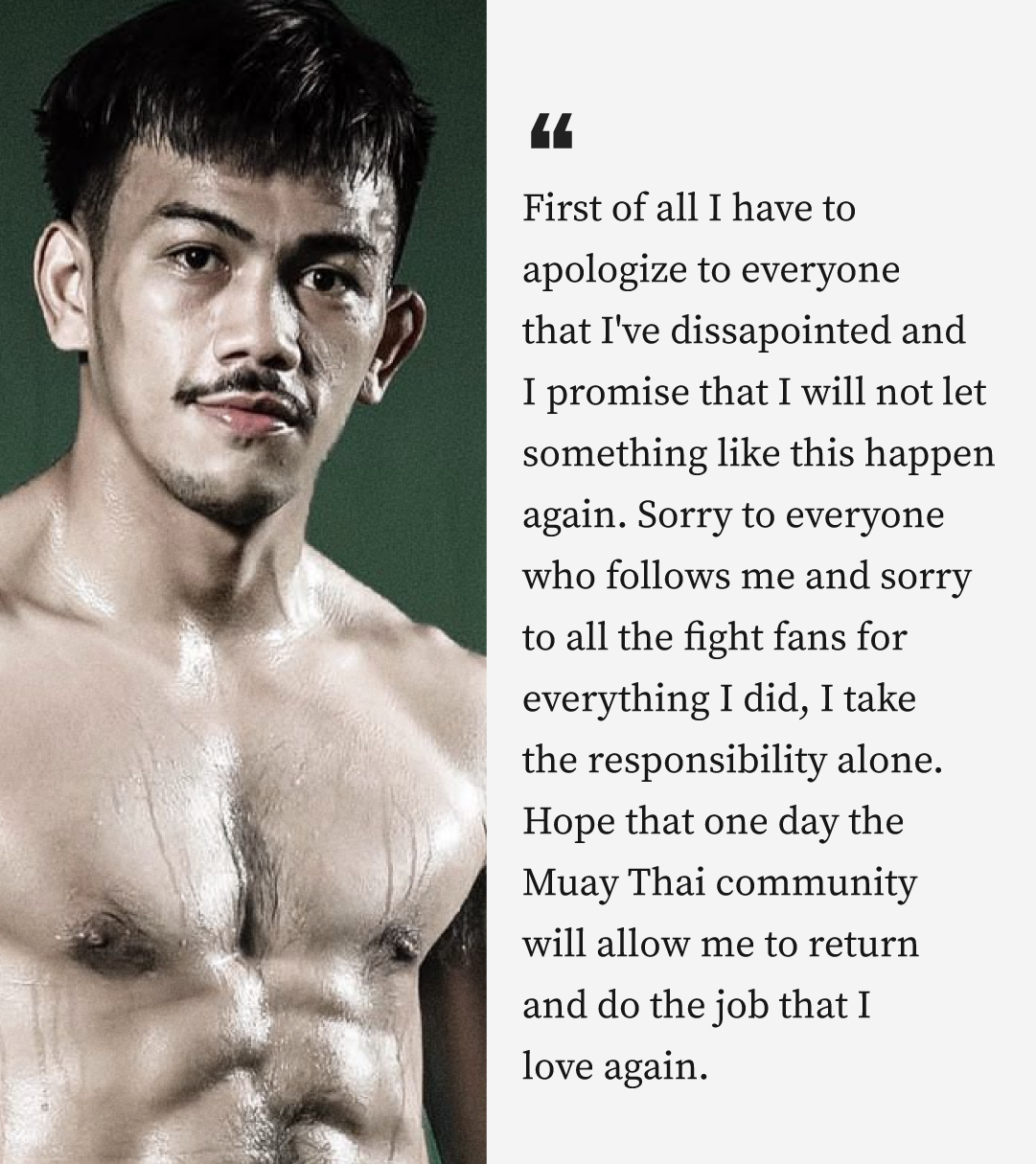 The Muay Thai community, however, sees no reason to forgive him and calls for a lifetime ban from fighting.
Petchyindee camp owner and respected promoter Boat Petchyindee mentioned that "there's no place for people like him in Muay Thai", and added that Daraek is owing him money.
Revolution Muay Thai gym owner Tim Fisher referred to Daraek as a "sexual predator", mentioning that further investigations will be made, and assured that no one at the gym had any idea of his crimes. The 26-year-old fighter has since been kicked out of his gym, and has gone into hiding, deactivating all his social media accounts.
It is not known at present whether any of the victims have filed complaints to the police.