Two title contenders will see action at the October RISE World Series event.
At a press conference held by RISE on September 9, it was announced that the promotion's No. 1 ranked Bantamweight (-55 kg) contender Shiro will face Koki Osaki at the RISE World Series 2022, which is expected to take place on October 15, 2022.
The pair was previously scheduled to face each other on September 23 in last year's 'DEAD OR ALIVE' Super Flyweight (-53kg) tournament. Osaki was forced to withdraw from the tournament however, as he missed weight by 3.2 kg. Although this fight has been scheduled to take place at 55 kg, Osaki hasn't fought below 55.5 kg since the previously mentioned weight miss.
Since then, Shiro has amassed a 2-2 record, during which he beat Koudai Hirayama and Rui Ebata, while also suffering losses to Kazane and in his most recent effort Masashi Kumura. Osaki meanwhile, has gone on a 3-0 undefeated run, which has earned him the No. 10 spot in the Featherweight division. Due to Shiro's high ranking in the Bantamweight division and Osaki's eight-fight undefeated run, the winner of this match-up could potentially face divisional champion, Masahiko Suzuki, in their next fight.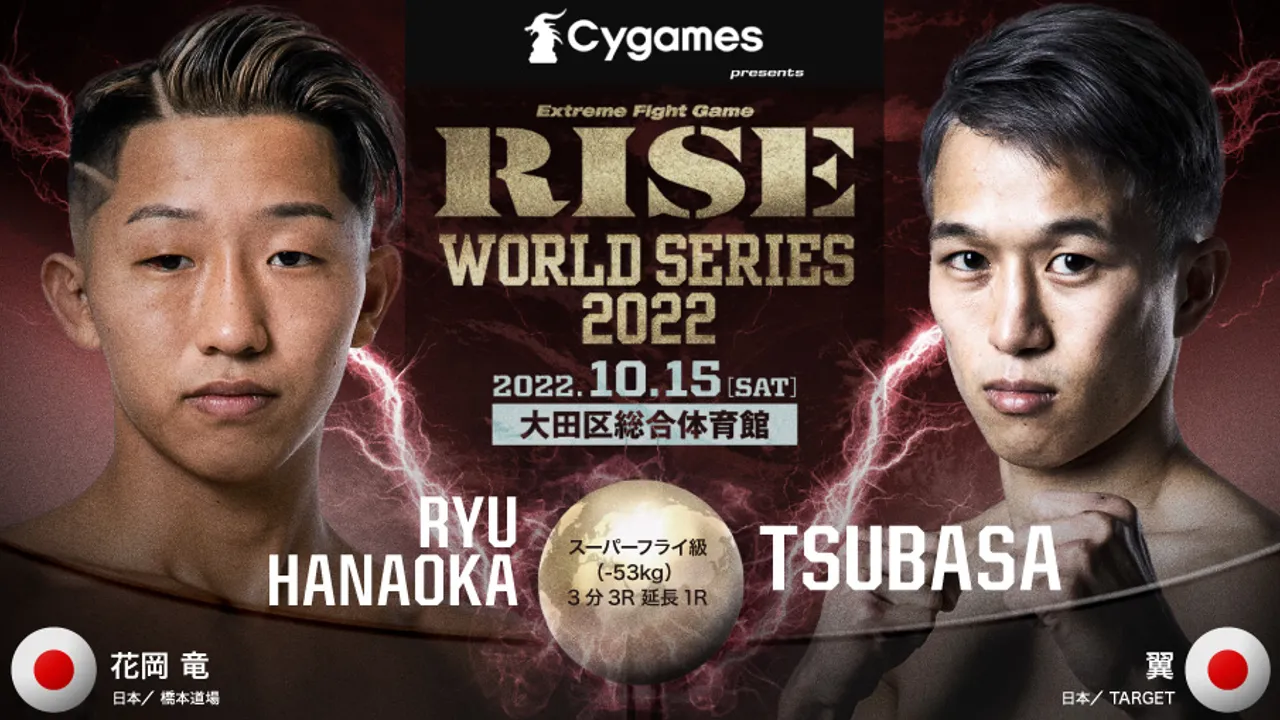 At the same press conference, it was also announced that the No. 2 ranked Super Flyweight (-53kg) contender Ryu Hanaoka would face No. 12 ranked Tsubasa (10-3-1, 6 KOs), in what is widely seen as a stay-busy fight for Hanaoka, while he waits for his showdown with the winner of the Kazuki Osaki versus Kazane.
Hanaoka, considered as one of Kickboxing's brightest prospects, enters the fight on an eleven-fight winning streak. This streak includes victories against Issei Ishii, Koudai Hirayama and Jin Mandokoro, who are all ranked as top ten Flyweights (53kg) in Beyond Kickboxing's October divisional rankings. Tsubasa, on the other hand, has amassed a 2-1 record inside the promotion, with his last fight being a second-round knockout of Soma Tameda at RISE 160 on July 29.
A victory here could solidify Hanaoka as the next in line for the title shot, while an upset win for Tsubasa could see him leapfrog the rankings.
RISE WORLD SERIES 2022 Confirmed Fights
---
Kazuki Osaki vs. Kazane – RISE Super Flyweight Championship
Shiro vs. Koki Osaki
Chanhyeong Lee vs. Kan Nakamura
Taiju Shiratori vs. YA-MAN
Kensei Yamakawa vs. Haruto Yasumoto
Naoki vs. Chadd Collins
Taiga vs. Shota Okudaira
Ryu Hanaoka vs. Tsubasa
Ryujin Nasukawa vs. Ryotaro Yoshida
Sho Ogawa vs. Kenta
Takumi Hoshi vs. Ryunosuke Ito
Retsu Sashida vs Shinnosuke Nagamatsu